In the heart of Côte Saint-Luc lies the Équinoxe Marc Chagall, a beautiful luxury rental condo building with a wide range of differently sized units and price points that appeal to a wide range of buyers. These spaces are airy and bright, with stately nine-foot ceilings, gourmet kitchens and private balconies. There is also a myriad of high-end extras, with more than 15,000 square feet of amenities including a swimming pool, a professional meeting space, a gym and fitness centre, a furnished terrace in the back with a barbecue station, a kids' room and dog park, a modern lounge with a pool table and big-screen television, as well as indoor parking.
"We have a lot of units with different plans, layouts and prices, and we can cater to a large variety of people," explained rental advisor Nathalie Pariente. "If there is someone coming in looking for a small 3 1/2 with a more modest budget, we have units for them, or if someone wants a five-star penthouse we have those, too. Plus, everything in-between. It's not just a 'very expensive building', we cater to a large number of people and budgets.
There's flexibility is rental agreement options as well. Tenants can sign three-year leases with fixed increases that are discussed at the start. "It can really offer peace of mind when people can know what they will be paying for rent over the next three years," Pariente said. Also, residents can bring their own appliances, or there's even the option to rent five brand-new appliances (for an additional fee).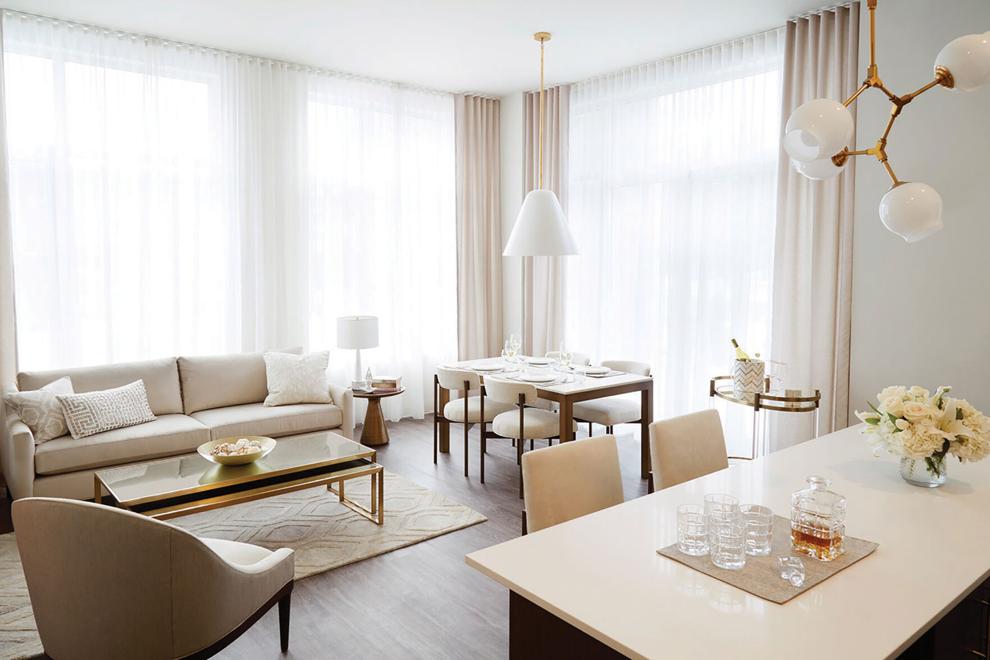 But one of the things that truly sets this project apart is the authentic community feel within the building.
"We call it 'the Équinoxe family,' because tenants really help each other out," said building manager Oren Elbaz. "Before COVID, tenants would come down to the nice, big lounge and watch TV and hockey games, or catch up after a long day's work. Every Friday there was a potluck and tenants would sit in the lounge and exchange food. There's just this really good overall community feel here." 
Pariente agreed: "The highlight of the Equinoxe family is that sense of family and the fact that everyone is looking out for each other," she said. "It's great to see people mixing and mingling in the lounge and party rooms. It's definitely one of our nicest features."
In addition to social events, the building used to host weekly free yoga/stretching/Pilates sessions with a personal trainer for tenants, and before the pandemic there were plans to hold aqua-fitness classes as well as other activities like movie nights and poker games. Every quarter, Equinoxe hosted one bigger event where food and drinks were provided buffet-style. "The last time we hosted this event we had kiosks for the tenants who had their own businesses, and outside companies who came in," Elbaz said.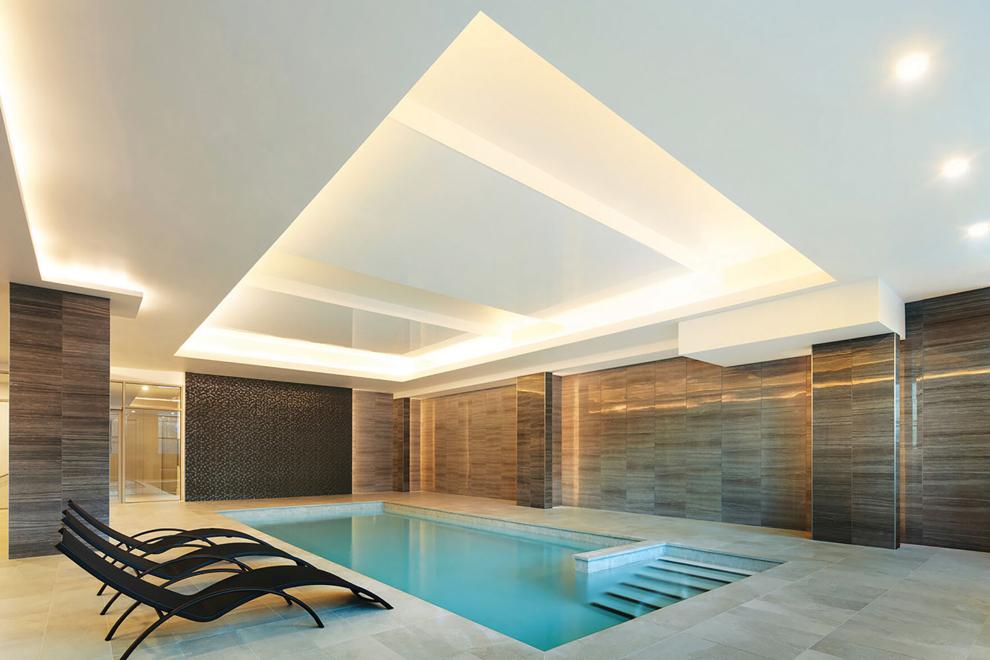 These types of gatherings were held in the building's banquet room, which can accommodate up to 65 people and is available to rent for larger meetups such as holiday parties. The catering kitchen can also be included in the banquet room rental. For business needs, tenants can rent an office on a daily or monthly basis for a nominal fee.
Équinoxe Marc Chagall offers an unparalleled central locale, fantastic amenities, and a wide range of units to meet every taste and lifestyle. Blending sophistication, style, function, flexibility, and community belonging, this is the epitome of luxurious urban living while still having a true sense of home. 
Équinoxe Marc Chagall is located at 5885 avenue Marc Chagall in Côte Saint-Luc. For more information call 514-700-9080 or visit equinoxemarcchagall.com