Dr. Jordan Nemes of Nemes Ortho has always had one end goal: to give back to his hometown communities of Côte Saint-Luc and the Greater Montreal Area. After earning his B.Sc and a M.Sc from McGill University, a DDS from New York University, a residency at the Jewish General Hospital, an orthodontic speciality degree from the University of Manitoba, and offers to set up practices elsewhere in Canada, Dr. Nemes chose to set up shop in the Côte Saint Luc area and has recently opened a state of the artclinic in CSL.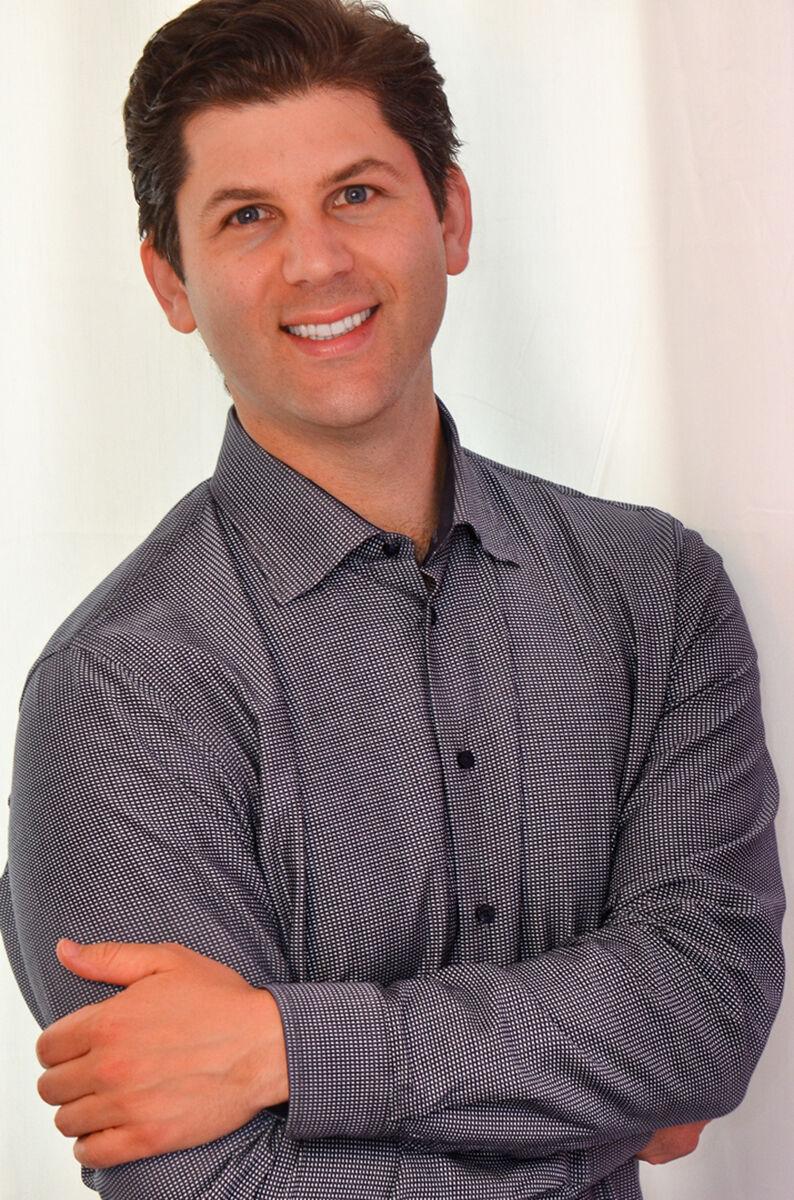 Today, he is one of the top Invisalign providers in the province, is board certified as well as a member of the Royal College of Dentists of Canada, and is one of the highest rated orthodontists in the area.
"We treat anyone who has any kind of orthodontic need, from early interceptive and preventive treatment for children to improve their development, to teenagers and adults," Dr. Nemes explained. "I get asked a lot if it is too late to do orthodontic treatment. If you are in good health, you regularly see your dentist and you have good dental hygiene, then you can have orthodontic treatment.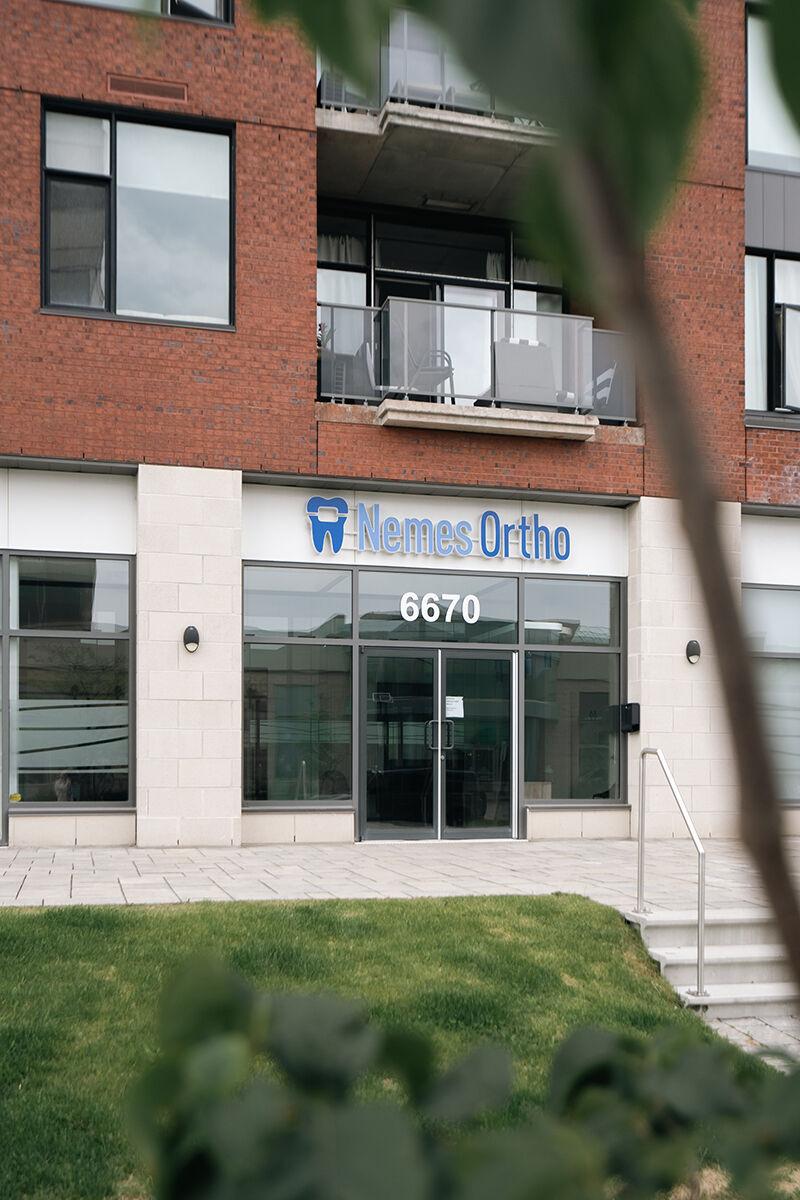 The Nemes Ortho clinic has a wide range of options for braces depending on what is needed, including regular braces, clear braces, and Invisalign. "A lot of patients come to me to improve their teeth's aesthetic and smile. Of course this is very important as it improves your confidence and self esteem. But the most important reason to have orthodontic work is that you want your mouth to be in good health and function," said Dr. Nemes. "I like to treat health and function first, and the aesthetics is just the icing on the cake. You have to make sure your teeth aren't just straight – they need to have a healthy bite so that the lower and upper jaws fit together properly and remain stable for many years to come. That is why it is so important that you see an orthodontic specialist in order to have the right diagnosis and treatment."
Cleanliness is a top priority at Nemes Ortho, and a HEPA filtration system was built right into the ventilation system of the clinic. The modern clinic boasts the latest technologies to make orthodontic work as effective and painless as possible. "A camera wand creates a full digital scan of each patient's mouth for a comprehensive evaluation and aids in the fabrication of orthodontic appliances. Orthodontics has become much more patient friendly because there are so many options. And because of this, we're seeing many more adults coming in."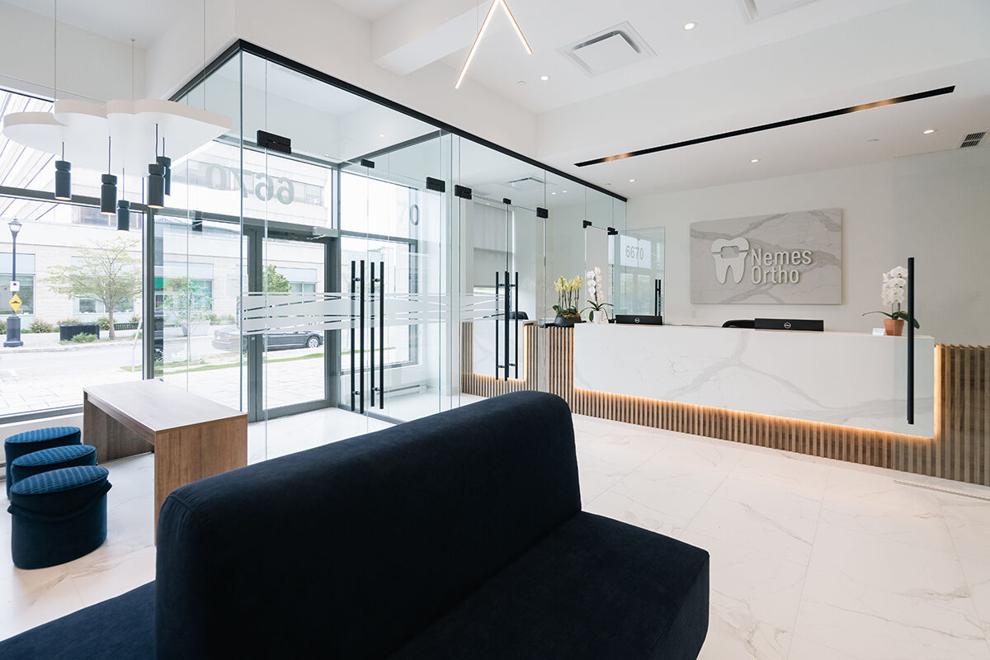 "Selecting Dr. Nemes as my orthodontist was THE BEST DECISION I COULD HAVE MADE! Dr. Nemes is attentive, patient, professional and so caring. I 200,000% recommend Nemes Ortho! I will be forever grateful to them as they have changed my smile, my confidence and my life altogether. I am no longer in pain and my severe overbite is yesterday's problem. I consulted many orthos before moving forward with the Nemes Ortho Team and trust me on this one, it was the best move I could have made." former patient Sarah
In addition to having the most cutting-edge equipment, Dr. Nemes wanted to open an office that would be able to serve the community in a big way, not only by helping them with their dental problems but by also providing them with a comfortable place for treatment. "When clients walk in, we want them to feel like they're in a clean, modern, fresh, up-to-date clinic, and this puts them at ease right away. There is tons of light and space, and the design flows throughout the entire clinic," he explained.
Free parking is available for all patients. It was super important to Dr. Nemes that he provide his patients with as convenient and easy an experience as possible and for them never to have to hunt for parking or have to pay. 
If you want to see it for yourself, take a virtual tour on their website. "The space goes with the whole motif of how my staff operate too. Everyone is one and the same. They're warm, friendly, and you feel like you're being treated like a family member."
Nemes Ortho is located at 6670 The Avenue in Côte Saint-Luc, next to the Cavendish Mall. For more information call 514-739-1280, or visit https://www.nemesortho.com/