Ensuring children hit all the nutritional marks can be a challenge— for both the child and his or her parents. The typical modern diet is chock full of processed, refined foods that are stripped of their nutritional content, which is hardly ideal for growing bodies and minds. Add in busy schedules and picky eating habits, among other challenges, and parents have their work cut out for them.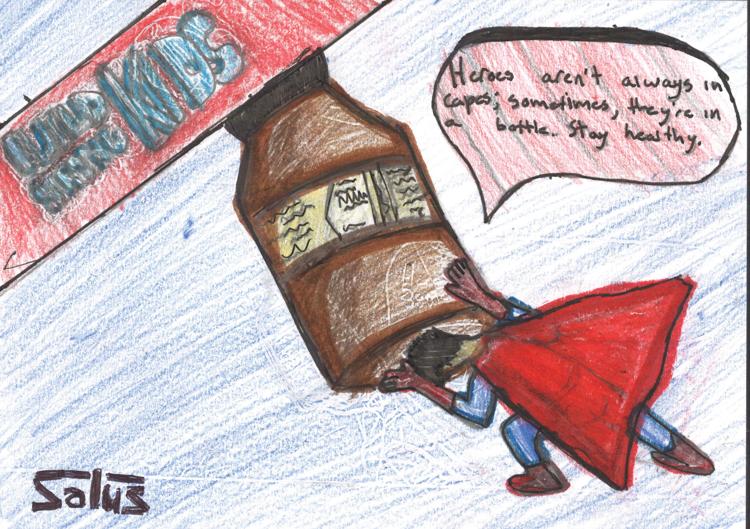 Thankfully, there's a delicious way for parents to provide their youngsters with all the nutrition they need. Kindervital from Salus/Flora, available at Les Marchés TAU health food stores, is a delicious fruity tonic that children love. The liquid multivitamin contains vitamins A, B, C, D, and E, as well as key minerals, and is thoughtfully prepared in a pure food base of delicious fruit juices, aqueous herbal and vegetable extracts, maple syrup, honey, rosehip, and other nutritious extracts, as well as mild digestive herbs to support a healthy appetite. It not only provides well-balanced nutrition but peace of mind for moms and dads who are constantly worrying about their child's wellbeing.
Flora is a well-established company that began its North American operations in Burnaby, British Columbia, and it is currently owned by natural health visionary Thomas Greither. Originally, Greither ran a natural foods store in Burlington, Vermont, and it was his dream to produce and provide consumers with the finest health products available. He succeeded, pioneering the first truly cold-pressed, unrefined oils for medicinal use or food preparation, and expanding exponentially across the US and into Canada.
Today, the company continues its innovation in product development and environmentally friendly manufacturing practices and has been honoured with numerous awards for doing so. Their children's liquid multivitamin is completely free of alcohol, dairy, lactose, artificial sweeteners, additives, and preservatives, it's kosher and vegetarian, and it's non-GMO. Plus, it's packaged in environmentally friendly glass bottles.
You can find Kindervital from Salus/Flora at Les Marchés TAU. or a listing of locations, visit their website at www.marchestau.com.