Did you know that we spend nearly a third of our lives sleeping? That is, on average, 26 years of our lives. And our sleep has major impacts on our health, both physically and mentally. Given we are in our beds for such a long period of time, it would only make sense that we have the most comfortable bed possible.
The experts at Matelas Bonheur understand the importance of quality sleep, which is why for more than 30 years they have dedicated themselves to creating products that help their customers get a good night's rest, night after night.
You will find everything you need at one of their 18 locations, from bedframes, duvets, sheets and mattress covers to pillows and pillow protectors, cushions to elevate you in bed as well as adjustable beds for all lifestyles. "Whether you like to work, read, or watch television, we have a bed that's right for you," said Valerie Bachand, Vice President of Strategy and Design. 
Because everyone has their own sleeping patterns and preferences when it comes to their beds, Matelas Bonheur can help you select the best options that are catered specifically to you. And because they have invested so much time into environmental efforts as well as technology, they can offer a wide range of products suitable for many different clients and comfort levels. Their focus has always been on less waste, from the packaging they use to the products themselves.
"When we take back an old mattress, we either recycle it or give it to charity or people in need," Bachand explained. "We have a new line that is made with up to 200 recycled plastic bottles. They are transformed into small beads that are then transferred into fibres that are used to make the top fabric of the mattress and even a layer inside the mattress as well. We also use recycled foam. At the manufacturer there are bits and pieces leftover from the cut, so we shred them and use them for pillows or inside other mattresses. We try to upcycle everything so there's the least amount of waste possible."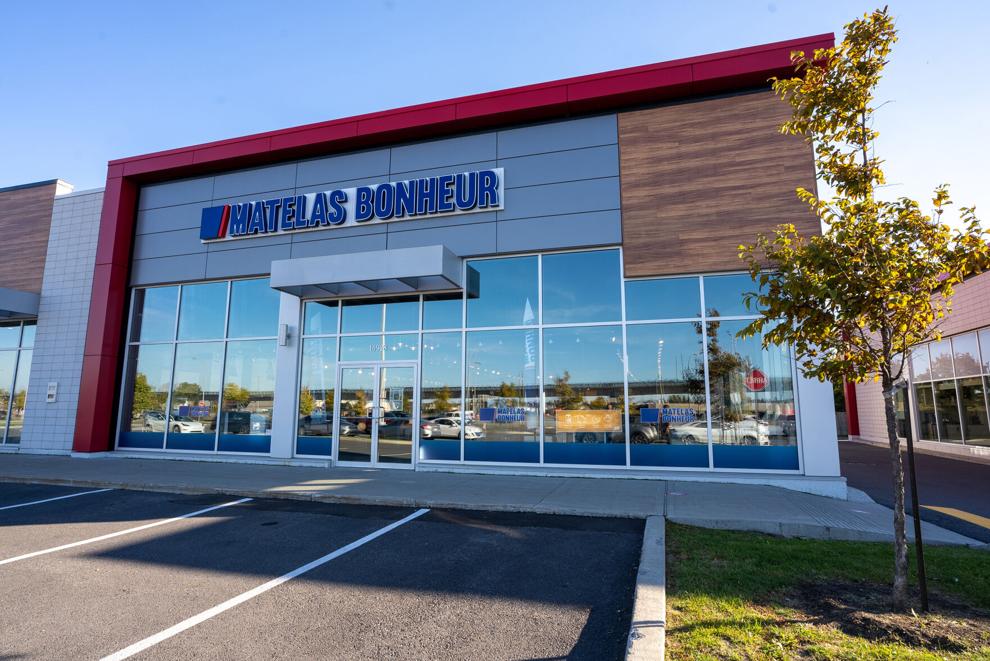 Technology is also always evolving. "We like to carry specialty brands like gel mattresses, where medical-grade gel is inserted into mattresses. It takes stress off all the pressure points and stays super cool, so you don't get hot when you are asleep," said Bachand, adding, "We really try to take the customers' needs and find unique products to suit them. We don't just sell any mattress at any price — we listen to the customers and give them something different."
Given Matelas Bonheur is a homegrown, local company in the West Island, they try and give back as often as possible to the community that has always supported them. They get involved in a variety of charitable community works throughout the year; for example, supporting women's shelters and organizations that are focused on helping the homeless. "My dad started the company with my mom, and they were both born and raised in the West Island, so we love this community," Bachand said. "We are lucky enough to have a successful business and we like to give back whenever we can."
Matelas Bonheur has 18 locations across the Greater Montreal area. For store addresses and for more information, visit www.matelasbonheur.ca