Jesse Galganov was an honor roll student accepted to medical school at the age of 22 on full scholarship. His dream was to be a neuro-surgeon. He was on his way to Thomas Jefferson University in Philadelphia.
He decided to take an take an eight month sabbatical before starting his studies .He was going to South America first and then India and then to the far east. On an Andes mountain called Santa Cruz with a trail that bears the same name he went missing four days after he left Montreal. He has not been seen or heard from since.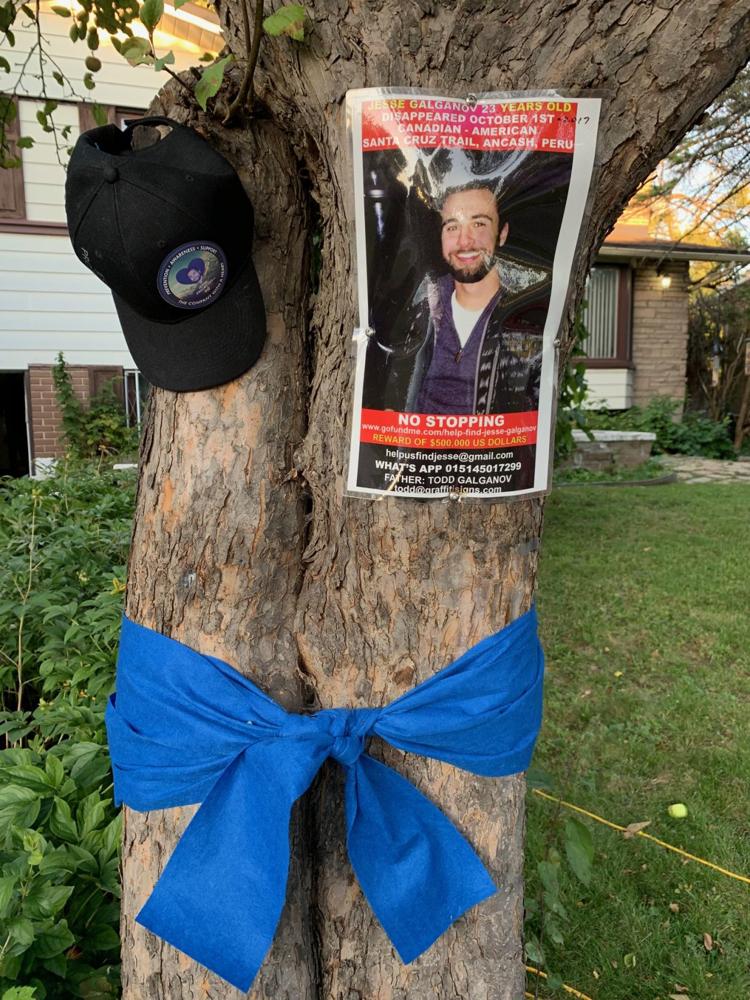 Teams from Mexico and Israel searched for 4-6 at a cost of over two million dollars, The only information they came up with was that he was last seen at the top of the mountain.His parents have not ceased in their efforts. Two years later they still hold out hope that their son was taken to Illegal mines to work, or kidnapped to cocaine farms or marijuana plantations. Human trafficking is big business in that part of the world. Their $500,000 USD reward is still on offer.
His father Todd Galganov has started an initiative in his name to save other people's children from a similar fate. On October 1 he is asking the community to stand for one minute of silence at 3.30 pm – the date and time Jesse went missing – for the launch of Jesse Galganov International Missing Persons Day. On the North side of the service road of the Trans Canada Highway west bound on the " Karmin " building a banner 8' high x 30' long will be mounted.
His father Todd has also started JesseProtected.Com a web site to help people stay protected in their everyday lives when outside the confines of their homes. He is also offering Jesse Safety Kits, with panic alarms, iron crests and stickers with warnings saying you are protected with a wi fi symbol.
As part of this initiative there will be events, blogs, alerts, safety checklist, emergency checklists as well as an Education Student Fund in my Jesse's honor. This will go to schools and companies and religious organizations.