Tributes poured in last week following the passing of Michael Kutz, a Holocaust survivor who devoted his life to community service. I knew Michael for many years and he was never shy to call me personally and ask that I promote a cause he was involved in.
Michael came to Canada in 1948 with a group of 500 war orphans brought here by Canadian Jewish Congress, where I was proud to serve as communications director for more than 10 years. He was brought first to Winnipeg, where he was taken in to live with the Glassman family. One and a half years later he moved to Montreal where he built and led a long and productive life.
Nearly buried alive, 10-year-old Michael narrowly escaped the Nazi death squad that killed 4,000 Jews, including his own family, in his hometown of Nieśwież. Guided by his mother's last words and determined to survive, he became the youngest member of a partisan resistance group in the dense Belorussian forest, and took part in daring operations against the Nazis and their collaborators. He tells his story here on The Azrieli Foundation website.
Michael wrote his memoirs late in life under the title If, By Miracle. His description of life in Nieśwież gives the reader a window onto these times. With a population of almost 7,000 inhabitants, among them some 4,000 Jews, Nieśwież exemplified the crystallized image of a shtetl and its transformation in the interwar period: a small Eastern European town with a strong Jewish presence, where Jewish tradesmen and artisans were the driving economic force. The Belorussians and Ukrainians living in the town spoke and understood Yiddish, and much of the daily and weekly life followed the rhythm of Jewish religious observance. Several synagogues and cheders (religious elementary schools) catered to the large Jewish community.
When the Jews of Nieśwież were gathered for execution in late October 1941, Michael was separated from his parents and his siblings. The anguish and despair is palpable in his memoir, as he relates what it meant for him as a young boy to lose the people closest to him in such a violent atrocity and the connection to a whole world of learning, caring and planning for the future. He shared his story many times in visits to local schools.
Montreal Holocaust Museum President Dorothy Zalcman Howard and Executive Director  Daniel Amar had words of praise for Michael, noting what an important figure he was vis-à-vis Holocaust remembrance and testimony. " Michael left an indelible mark on the Montreal Holocaust Museum as a Board Member, Chair of the Kristallnacht Committee, and survivor speaker," they stated. "We were privileged to count him among the authors present at the Museum's annual book fair. Michael's strength, determination, and resilience fueled every initiative he undertook. In addition to his distinguished contributions to the Museum, he assumed leadership roles in various community organizations including the Canadian Jewish Congress. He was also very proud to be actively involved as a member of the Knights of Pythias, the first fraternal organization to receive a charter under an act of the United States Congress. In 1992, Michael was honoured with a medal from the Governor General of Canada. On behalf of the Museum's Board of Directors, volunteers, and professional team, we extend our deepest condolences to his wife Patricia and entire family at this time of sorrow."
Alice Herscovitch, the former Museum executive director stated: 'I will always remember Michael as a warm, kind, intelligent and strong man, eager to share his story and his opinion. And I will always remember his story. He faced unbelievable challenges, and overcame them because of his remarkable resilience and hope. The world has lost a great man."
On his blog, former CSL City Councillor Glenn J. Nashen wrote: "Michael enriched the lives of countless others, young and old. He was a passionate advocate for human rights, tolerance and acceptance. He had an open mind, he listened to all and he challenged when necessary, politely and respectfully. In short, he was a true Mentsch."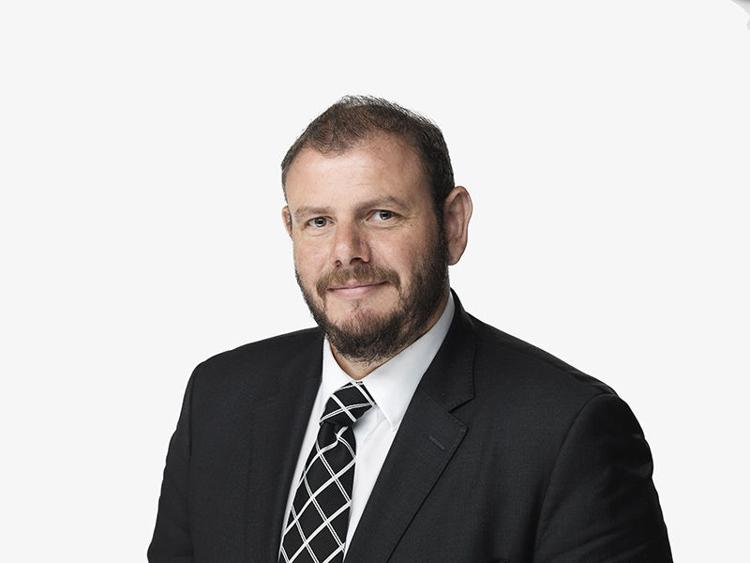 FEDERATION CJA CAMPAIGN ANNOUNCEMENT: Yair Szlak, the CEO of Federation CJA, sent a message out to the community last week. "It is our responsibility, during these challenging times, to worry about the health, safety and stability of our entire communal family," he said. "No matter what our individual situations were before, this unprecedented crisis has caused havoc in our daily lives and routines, leaving us all in a position of uncertainty and vulnerability. The world as we knew it is has changed forever and no one knows exactly what the future will look like when the pandemic is finally over.
"While our community has weathered many storms in its 103-year history, this is the first time that Jews all over the globe are experiencing the same crisis simultaneously – and face the same existential threat as we struggle to plan ahead with so much uncertainty and increasingly limited resources."
Szlak said that the pandemic poses a real and possibly existential threat to Jewish life and is likely to cripple much of the Jewish landscape as it exists today, including Jewish day schools, overnight camps, many of agencies, community organizations and synagogues. "We know that 44 percent of Canadian households are already feeling the impact of the crisis due to unemployment or closure of their business – whether big or small," he shared. "Our role at Federation CJA has always been to respond to the needs of our community, and those needs have never been greater than they are today. Since the start of the pandemic, we have been at the forefront of crisis relief efforts, and we have worked hard to determine how to accomplish more with fewer resources. As we begin to extend our gaze forward we recognize the unique challenges ahead and the importance of ensuring the recovery, continuity and resilience of our community values and systems."
Szlak acknowledged that this will be a year not of restoring Jewish life to its pre-pandemic state, but rather of reimagining the community with laser focus to ensure that the essentials of Jewish life are maintained above all else. "Unparalleled times call for extraordinary action and as such we will be immediately launching a two year Comprehensive Campaign, in place of our traditional annual campaign in the fall," he announced. "This Campaign's top priorities will be to support our community's essential needs, to ensure stability and to build capacity for our community's recovery from the crisis. We are delighted to announce that this effort will be spearheaded by two of our community's most talented and dedicated leaders, Mitch Garber and Jonathan Wener, who will be supported by an outstanding Campaign Cabinet.
"This crisis has posed challenges to our community that we have never encountered before. To emerge from this pandemic having protected the most vulnerable among us, and ensuring that our community will continue to go from strength to strength for many years to come, will require an extraordinary and united response."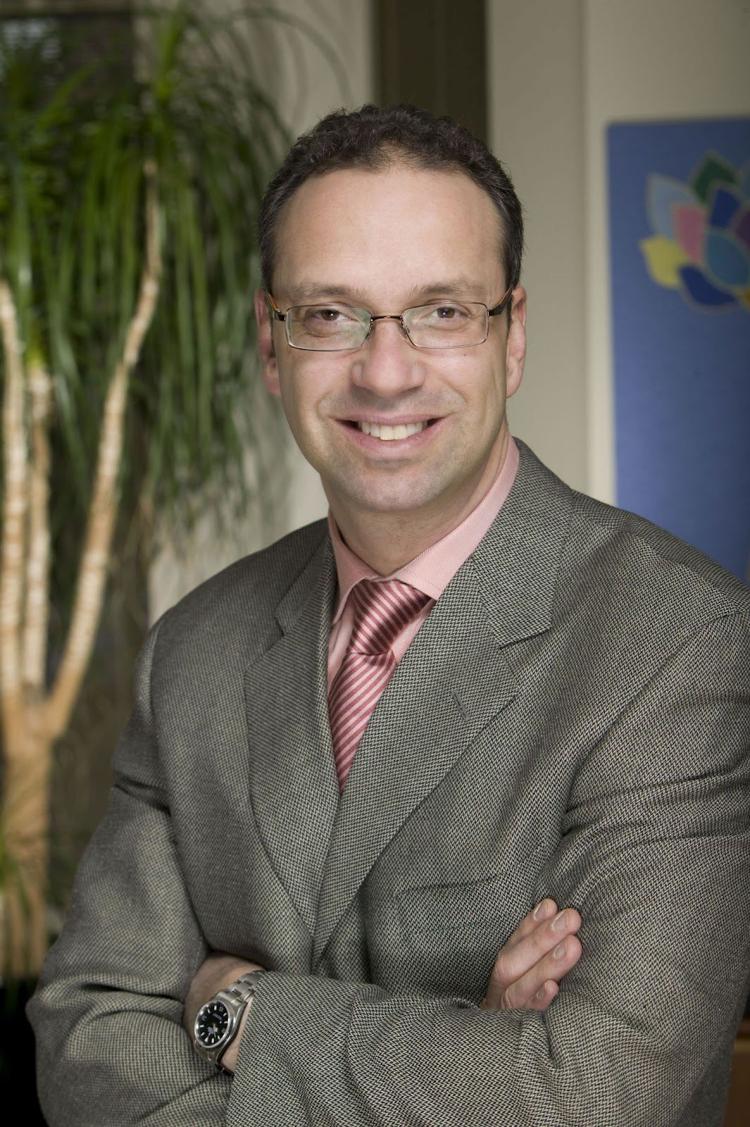 OMETZ REACHING OUT: Ometz  is a charitable organization that supports and strengthens individuals and families through a range of employment, immigration, school and social services. The Hebrew word for courage, Ometz has been active in Montreal's Jewish community for 156 years. Today, Ometz is the single point of entry for caring, connected and inclusive programs and services and serves more than 13.000 people.
President Michael Aronovici and CEO Dominique McCaughey note that these days, Ometz professionals are in touch with clients more than ever. In fact, the month of April saw an overall 40 percent increase in client contacts across all of points of service. " We are also responding to a wave of mental health related issues brought on by prolonged isolation and anxiety, noting a 77 percent increase in contacts compared with the same period last year, with our current clients who are challenged by significant and chronic mental illness. These individuals, already dealing with isolation and marginalization, are particularly vulnerable in these difficult times."
In addition, since March 23, the community's Helpline, co-established and staffed in concert with the Cummings Centre responded to over 2,450 calls—many from people who had never reached out before. Ometz has helped clients access all available public programs, advocating to ensure they get the assistance they need. And while they were waiting for public financial aid to commence, Ometz was there to provide additional help for their basic needs.
CAMPAIGN HALTED: With Federation CJA leading the community's COVID-19 related fundraising efforts, Ometz has decided to postpone its No Show Chance to Shine fundraising campaign until later this year. As a beneficiary of Federation CJA, they hve embrace the Federation led campaign, which is so vital to all clients, the community and a collective recovery.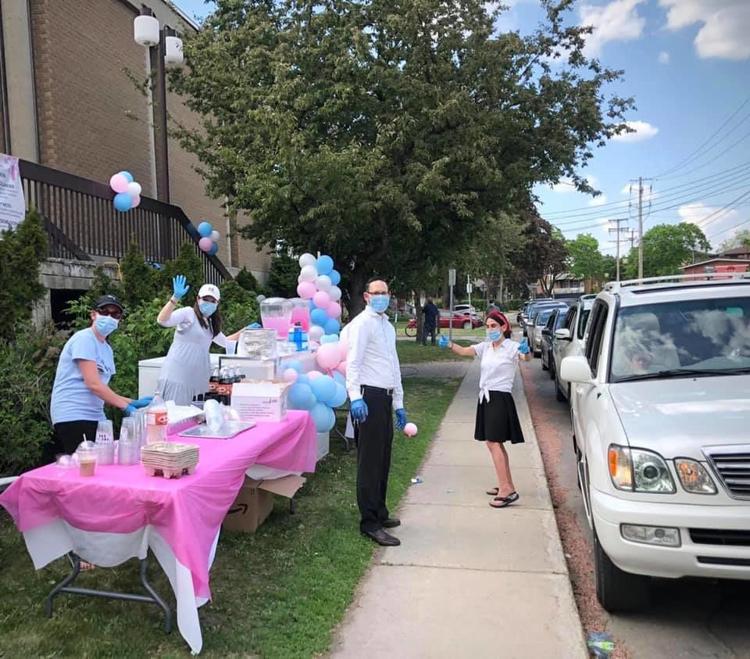 BAILY ROAD DINER: Congregation Tifereth Beth David Jerusalem in Côte Saint-Luc presented the Baily Road Diner last Wednesday. Members packed their their families in the car and drove by the synagogue to receive a delicious root beer float or pink lemonade for the kiddies, served up by their resident Soda Jerks. The Baily Road Diner: Drive-Thru Edition was made possible by these generous sponsors: Aviva and Ami Drazin; Dahlia and Michael Hollander; Adina and Manny Moss; Miri and Lorne Rosenbloom and Estee and Eric Rossdeutcher. Brian Harris from Luxe Rentals was thanked for his continued support and generosity Mark Bessner for his balloon expertise. The synagogue also delivered special Shavuot care packages to members' homes – over 500 of them!