I absolutely love the historic Algonquin Hotel. It is always our first choice when visiting New York City. Located on 44th Street, near 6th Avenue, walk out the front door and you are a block and a half away from Times Square.
The Algonquin first opened its doors in 1902. Today, it is part of the Marriott chain's Autograph Collection, an evolving ensemble of strikingly independent hotels. Each destination has been selected for its quality, bold originality, rich character, and uncommon details. The result is an array of properties that is nothing less than unique. The Algonquin Hotel was the first New York City property to become a part of the collection.
For well more than 100 years, the Algonquin has been greeting and lodging the country's most prominent writers and literary personalities, as well as the leading figures of the American stage. The hotel is best known, perhaps, for the members of the Round Table, a group of luminaries who had in common both the ability to fire blazing witticisms and to withstand being on the receiving end of them.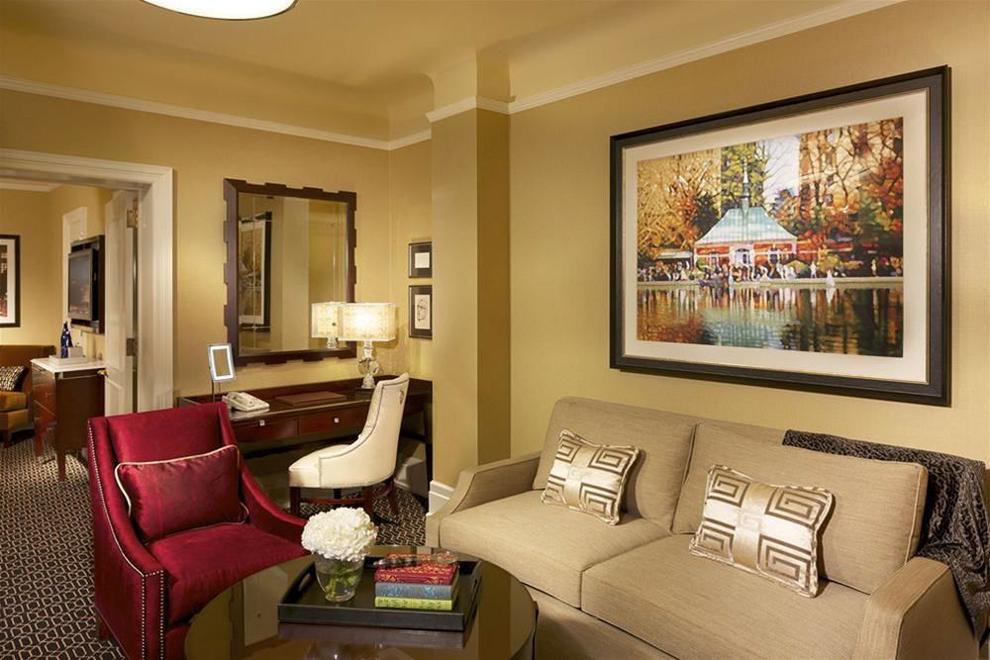 After World War I, Vanity Fair writers and Algonquin regulars Dorothy Parker, Robert Benchley and Robert E. Sherwood began lunching at the Algonquin. Though society columns referred to them as the Algonquin Round Table, they called themselves the Vicious Circle. "By force of character," observed drama critic Brooks Atkinson, "they changed the nature of American comedy and established the tastes of a new period in the arts and theatre."
This year marks the centennial of the Round Table and as a result special programming took place all summer long. We were there to take in some of the festivities
Comfortable accommodations
Each of the 181 rooms and 25 suites features a comfortable well-lit work desk, as well as complimentary Wi-Fi. We stayed in a very comfortable one bedroom Heywood Broun Suite, named for the noted American journalist, sportswriter and newspaper columnist in New York City who founded the American Newspaper Guild.
The layout was ideally suited for us. There is a nice sized entrance, with the master bedroom to the left featuring a comfortable bathroom. The spacious living room has a pullout couch, a large desk which was perfect for me to write my stories and good drawer and cupboard space. You can get a fridge and a microwave, depending upon availability and on request.
When you enter the hotel, you come face to face with the casual Lobby Lounge, along with The Round Table Restaurant. Just to the left is the hotel's trendy and aptly named Blue Bar.
The Algonquin Cat
As a cat lover, I was of course excited to see Hamlet VIII, the three year-old orange cat who calls The Algonquin his home. According to hotel executive assistant Alice De Almeida, he was originally a feral cat found in Long Island and brought to the Bide-a-wee shelter (the oldest shelter in the Big Apple), where the Algonquin then adopted him as their own. He came to the hotel in July 2017 after their former cat, Matilda III, retired. "He is so friendly and lovable that people who never liked cats love him." Alice says proudly. "He has great purrsonality!"
Joanna Szepietowska is the recently appointed rooms operations manager at the hotel. She admitted to me that she was not much of a cat lover before coming to work here, but Hamlet has changed that in a big way. She is looking into adopting her own cat now.
Hamlet has his own Twitter and Instagram accounts, as well as an email account. "I take care of all his needs, front and back, vet visits and more," says Alice.
Alice has three cats of her own at home and feeds several ferals in her area. She came to work at this hotel in 2005 and quickly became the natural guardian of the resident cats. "I have become a real Jewish mother to our cats," she laughs.
Based on the timeline of a book written by the hotel's first general manager, the hotel is now proud to say that the lineage of The Algonquin Cat dates back to the early 1920s. Two days after this first cat, Billy, passed, another stray cat wandered into the hotel and The Algonquin welcomed Rusty. The famous classical actor, John Barrymore, best known for playing Hamlet on stage, was a resident at the time in the early 1930s, and Rusty was renamed Hamlet in his honor. The lineage thus far now includes eight Hamlets and three Matildas. Each cat that has reigned at The Algonquin has been a rescue.
The hotel's executive chef cooks Hamlet special meals on holidays. He receives fan mail and gifts constantly from around the world. He has recently been the subject of a painting that hangs above the Front Desk, by New York artist Marcus Pierno. Hamlet can often be found at the front desk, in one of his two tree houses or prancing through the lobby. He has been trained to never go outside and is wonderful with everyone who wants to pet him.
Cat Fashion Show
Every August The Algonquin hosts an annual Cat Fashion Show to raise money for the Mayor's Alliance for NYC's Animals. The event brings together the city's most fashionable felines to strut their stuff in one-of-a-kind outfits that coincide with different themes – the 2019 edition being "It's a Small World." Hamlet VIII is naturally the star.
The spectacle begins with cocktails, hors d'oeuvres and desserts; a silent auction featuring a variety of kitty-centric items; an on-site mobile adoption unit in front of the hotel that day and of course NYC cats hitting the catwalk in opulent threads designed by legendary pet fashion designer Ada Nieves. Human guests are encouraged to wear their most eccentric, feline-inspired outfit and share photos from the un-fur-gettable night on social media using the hashtag #AlgonquinCat.
A total of 100 percent of proceeds benefits the Mayor's Alliance for NYC's Animals, a non-profit charity that works with more than 150 partner rescue groups and shelters to offer important programs and services that save the lives of NYC's homeless animals. A raffle raises additional funds throughout the evening, with prizes including a variety of pet products curated by the event's co-chair, pet lifestyle expert and author Sandy Robins.
Hamlet can be found on Facebook, Twitter and Instagram. He can also be reached via email: hamletalgonquincat@algonquinhotel.com.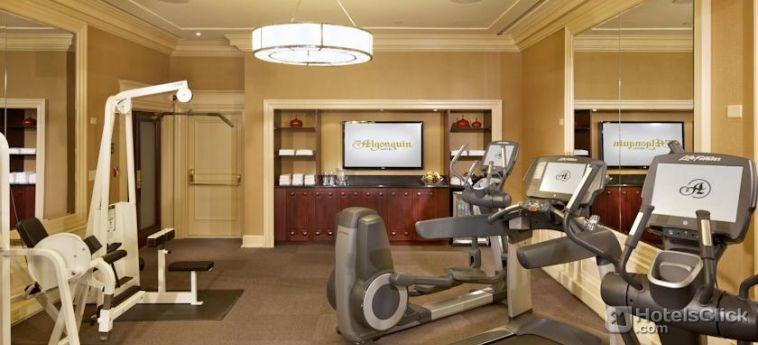 The Algonquin Hotel is located at 59 W 44th Street, New York, New York 10036. www.algonquinhotel.com. For information call 212-840-6800.
Stop in Poughkeepsie
When travelling to New York City, our family has become fond in recent years of stopping over in the Town of Poughkeepsie for the night in order to make the most of our first day in the Big Apple. It is just over 90 minutes from New York. The arrival of a Homewood Suites by Hilton made that decision a lot easier.
This is a beautiful property. The suite we had was very spacious and comfortable.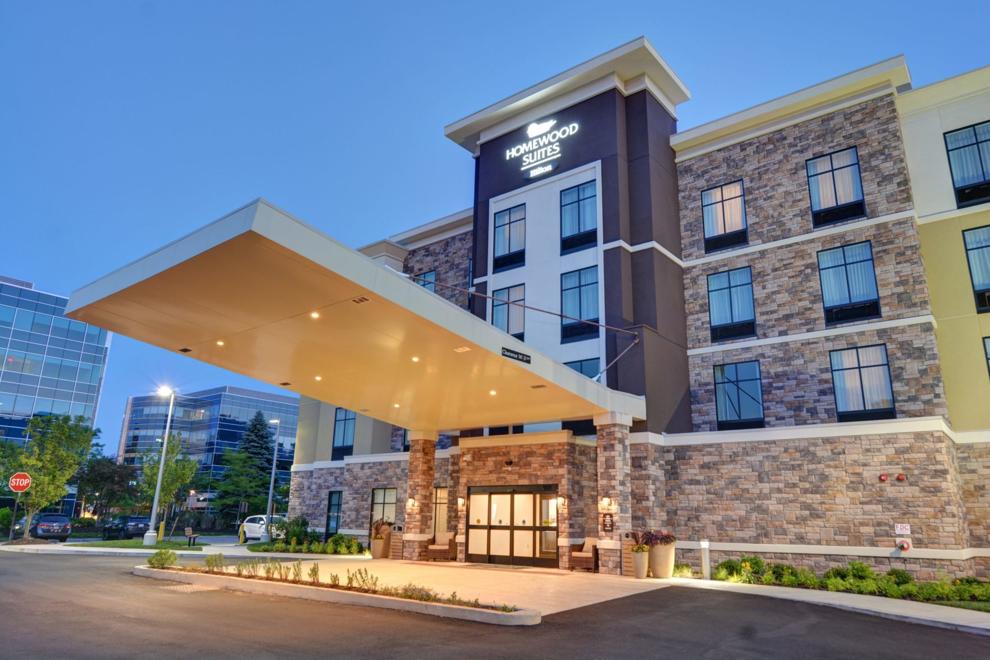 Conveniently located off of Route 9 and I-84 at 900 Thomas Watson Drive, the hotel is within walking distance of IBM and is minutes away from the Culinary Institute of America, Vassar, Bard and Marist Colleges. The hotel also places guests close to Poughkeepsie Galleria Mall, rich historical sites and a variety of great restaurants, breweries and wineries. We like to grab dinner at the Mall's Ruby Tuesday restaurant, noted for a great salad bar.
The property is owned and managed by Briad Lodging Group, LLC, the hotel division of Livingston, New Jersey-based The Briad Group.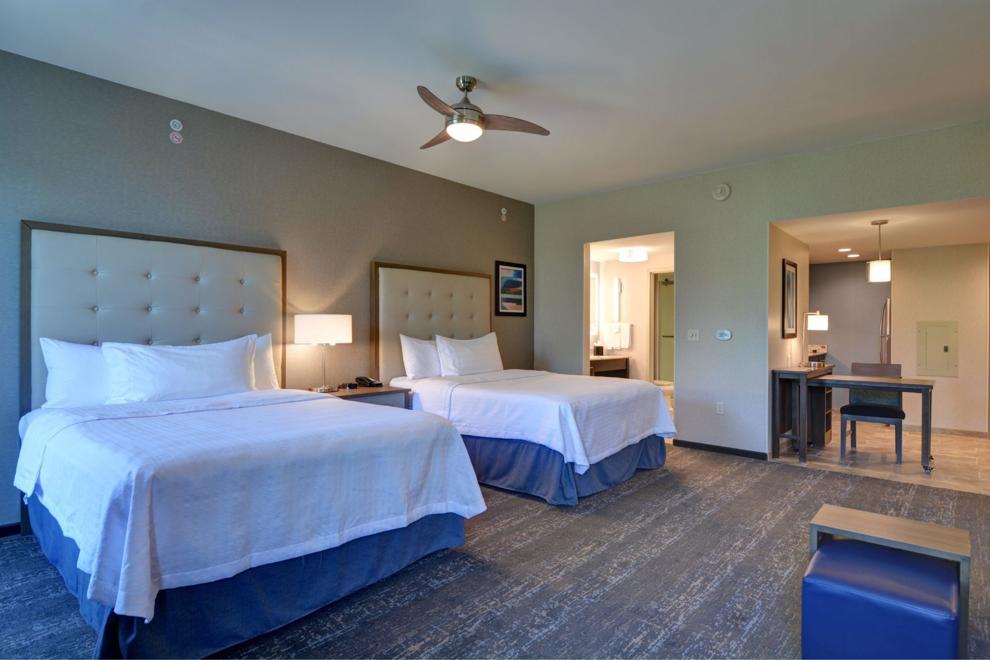 "Situated in the heart of the Hudson River Valley, Homewood Suites by Hilton Poughkeepsie is the perfect location for our newest property," said Hans Kleinganz, general manager. "Our spacious suites offer all of the comforts of home, and we look forward to welcoming guests and ensuring they enjoy their stay with us."
This hotel offers a combination of spacious studio and one-bedroom suites, featuring fully-equipped kitchens and separate living and sleeping areas. Guests are also provided all the essentials needed for a smart, reliable and convenient stay including complimentary hot breakfast seven days a week, evening social with complimentary beer and wine served Monday to Thursday, complimentary shuttle service within a five-mile radius and complimentary advanced Wi-Fi.
The hotel makes it easy for travelers to unwind with an outdoor patio area, featuring multiple fire pits, an outdoor kitchen under a large pergola and a putting green. The property boasts a 750-square-foot fitness center with state-of-the-art equipment, including a Peloton bike, indoor saline swimming pool and an outdoor sports court. The property also offers more than 1,000 square feet of flexible space that is ideal for meetings and social events.
Homewood Suites by Hilton Poughkeepsie is part of Hilton Honors, the award-winning guest-loyalty program for Hilton's 14 distinct hotel brands. Hilton Honors members who book directly through preferred Hilton channels save time and money and gain instant access to the benefits they care about most, such as an exclusive member discount and a flexible payment slider that allows members to choose nearly any combination of Points and money to book a stay. Members can also redeem their points for free nights, to gain access to unique events through the Hilton Honors auction platform or to make purchases with at Amazon.com with Amazon Shop with Points. For more information or to make reservations, visit Hwpoughkeepsie.homewoodsuitesbyhilton.com or call 845-462-0030.
Service animals are allowed here. There are accessible guest rooms with mobility features with entry or passage doors that provide 32 feet of clear width. The business centre, exercise facility, public entrance, registration desk are all accessible. There is closed captioning on televisions or closed captioning decoders and a lowered peep hole in the doors of handicapped accessible rooms.