What is old is new again with The Easton in Montreal-West. Built in this historic part of the city, the building's prime location is centrally located at the intersection of Avon Rd. and Westminster Ave. and is steeped in tradition. Whether you're a family or an empty nester, the property is within close proximity to shopping, dining, schools, parks, recreational activities, and public transportation (you can be downtown in minutes), making it the ideal spot to comfortably call home.
There have been many recent challenges in the real estate market, from fluctuating house prices to yo-yoing interest rates, however those behind The Easton project have found unique and practical ways to overcome them. "We don't see real estate development as a short-term scenario but more as an effort to build long-term value and address people's real needs" explained Noam Schnitzer, director of real estate development at Sajo, the company in charge of the development project. "Our focus is always on the long term. We aim to service the homeowner and their lifestyles."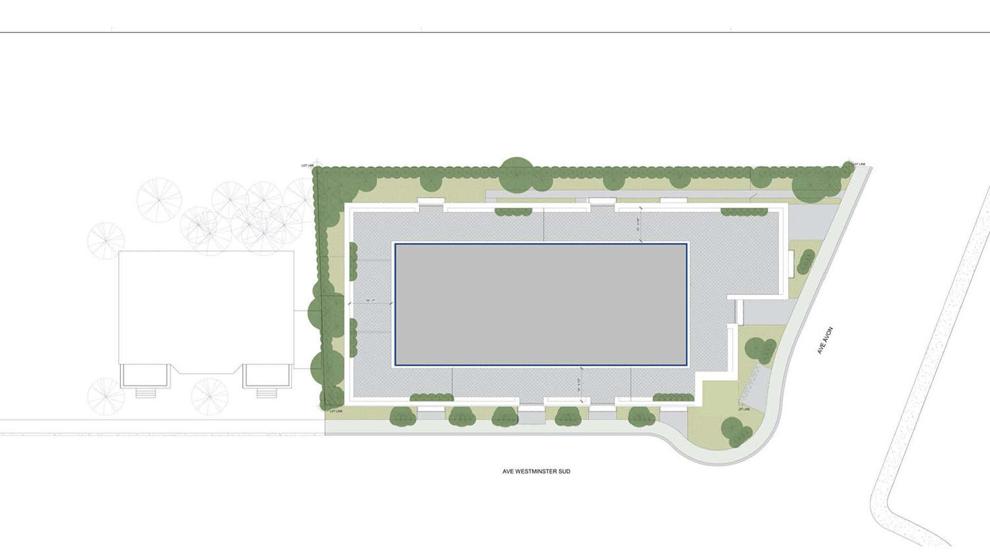 The Easton brings together the history of the area with modern interior design and amenities. It allows those who have lived in their Montreal-West homes for years to downsize and still stay within the community they have grown to know and love. "The majority of people who own homes here want to embrace the transition from one phase of their life to the next, and in Montreal-West there aren't many options," Schnitzer said of the housing map of the area. "People who are considering retirement are doing long-term financial planning, however, with considerable capital locked in their current properties, selling becomes important and buying something else can be problematic, especially in today's market. For us, The Easton wasn't simply about giving people an option to downsize, but to do so in a way that aligned with their lifestyle and helped them really benefit from the sale of their home."
The Easton itself may be situated in an older neighbourhood and boasts similarly designed architecture so it looks like it's always been there, however inside, it is a streamlined, energy-efficient building. It has unique heritage appeal but performs like a state-of-the-art project: the units are very bright with high ceilings and modern energy systems for heating and cooling.
Once they conceptualized a project that would address these buyers' needs, particularly price point and lifestyle, they said everything else fell into place. "There are less taxes, less maintenance, you're not servicing a home you don't necessarily need, and you're a part of a collective of services such as landscaping, snow removal, and common areas," Schnitzer said of The Easton's affordability. "It's a much smaller imposition when compared to a single-family home that hasn't been renovated in 20-30 years."
The upswing in interest rates has also posed certain challenges to condo developers like those at Sajo, so they found an innovative way to curb this trend. "Why choose to buy now rather than wait it out?" Schnitzer asked. "For someone who has a home that is larger than what they need, and they know they have a large amount of value locked into this property, purchasing something could be daunting. We have a program that will help adjust the interest rate, so it relates to the same cost as when the rates were at 2.5 per cent. We're doing this for a limited time. We're delivering by the end of 2023, and by 2024, the rates will start to adjust."
For more information on The Easton, call 514-385-0333 ext. 328, or visit their website at www.theeaston.ca