The holidays are fast-approaching, which means a lot of things coming into the house: more food and drinks for guests, extra coats and boots by the front door, and all those gifts! Stay ahead of the clutter and disarray and get yourself organized now.
First up: it's time to tackle the kitchen. Getting things like pantries and freezers organized will help make room for the influx of entertaining needs like snacks, beverages, and other must-have holiday ingredients. You can also plan ahead by getting serving ware, platters, and the like out of storage and within arm's reach.
The same can be said about the entryway or mudroom, our second organizational holiday must-do. If you plan on having a lot of visitors over the holiday season, try and clear a hook or two for extra coats as well as make room on a shoe rack for the winter footwear of guests. You can even keep an empty basket handy for other people's accessories like gloves, hats, and scarves.
Third, kids' rooms will need an overhaul, and that includes toy boxes or chests, their bedrooms, and playrooms. "When it comes to kids' rooms, it's the same basic process as any other room: You need to go in with realistic expectations and goals and take it one section at a time," said Diana Martin, a professional organizer and owner of Transitions Management. "The most important step would be to have a clear understanding of the needs of the room based on the children themselves, break the room down into sections, and go from there."
Sort through all the items and separate them into categories such as: keep, donate, and throw away. This is a great opportunity to point out to your child how lucky they are to be getting new toys and to consider the recipients of the toys they'll be giving away (they may just be inclined to let go of more). Once you've narrowed down the things you will hold on to, break those down into further, more specific groups, like toys, board games, puzzles, books, etc.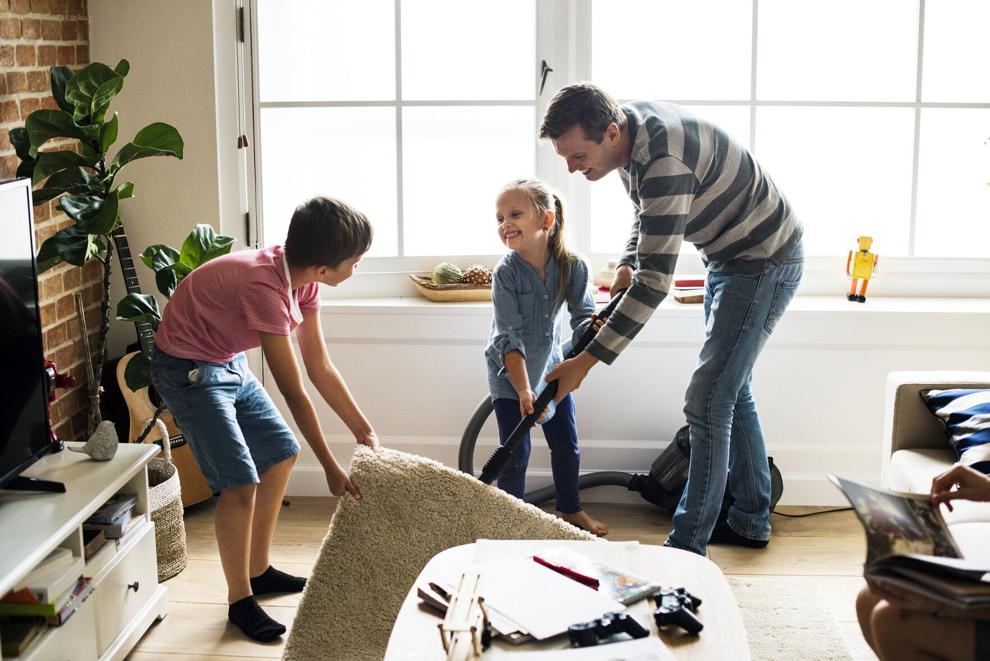 "I like to organize kids' toys by category," said Dianne Jimenez, a professional organizer as well and owner of the company 1 Tidy Place. "Keep all the figurines or dolls and their accessories in one container or bin, place cars and trucks in another bin, and keep food and kitchen items in another so that it's easy and quicker for them to start their imaginative play. Costumes can be hung using hooks – the ease of grabbing then putting them away from a hook is perfect for their small hands."
And don't shy away from getting your child or children involved in the process. Jimenez is a big fan of having children take part in the organizing process. "Why not teach them young? Getting organized is a skill, and skills, as we know, will fade over time if not practiced," she said. "Kids love to keep things… many things. And if they're not taught how to keep what's important, useful, and what brings them joy, it will only cause headaches and complicated situations down the road."
Martin agreed: "Even a young child can participate and will feel involved in the process, and it's a great learning tool. The most important step is to remember that staying organized is easier when there's a system in place. And it's an ongoing process that the whole family can be involved in."