A deck is really an extension of the home. It allows us to bring together the inside and outside spaces in a seamless and stylish way. Deck trends and materials have changed over the years, and today's decks are all about efficiency and durability.
Wood has a certain timelessness to it, and for years it was a material that dominated the residential deck scene. However, with time, builders as well as homeowners began to see some of the downsides of wood, particularly in our harsher climate. While wood has always lent a beautiful, natural look to an outdoor space, it can also split, crack, and discolour with time. It requires regular bi-annual maintenance (in the spring and fall) like washing it, sanding, staining or painting, and repairing broken or damaged boards. And it will only last so long before it will need to be replaced.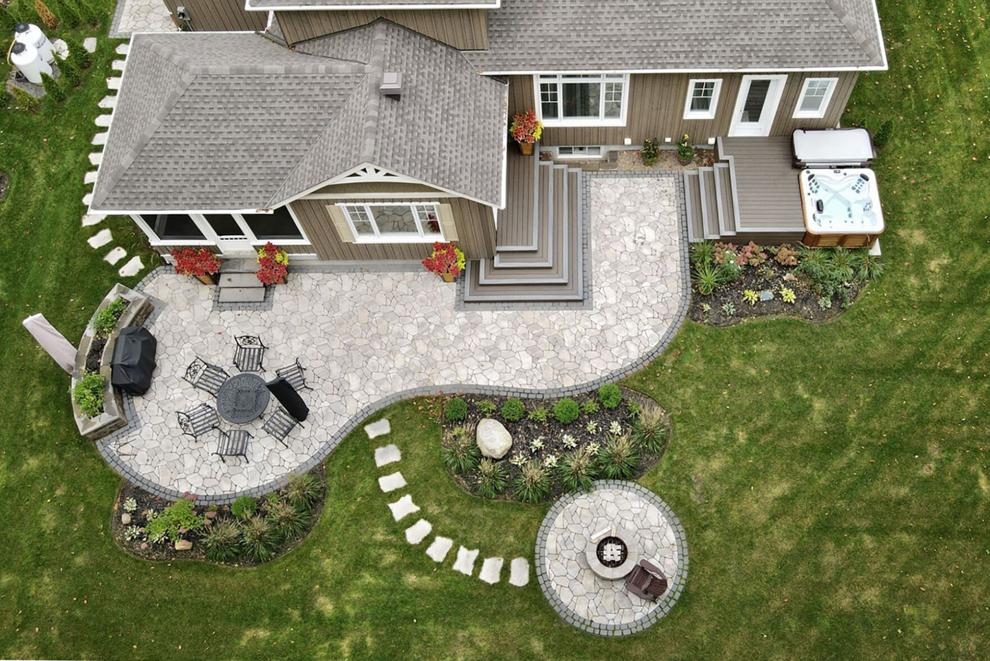 Deck experts are saying that today, more than ever, 80 per cent of their business is working with composite decks rather than wood. Composite decks are made from either polymer material or a blend of organic wood flakes and plastics. "These decks are preferred because most people want more maintenance-free materials," explained Brandan Ranaldi, director of sales and co-founder of Ace of Decks. "Composite, in the long term, is less expensive than wood. It only requires a simple yearly washing with some soap and water to eliminate accumulated dust and pollen."
However, there are still some advantages of going with a wood deck. In the summertime, it heats up less under the hot sun than a composite deck, and, as Ranaldi said, "Some people just enjoy the look of a natural wood deck with its character and splits and cracks."
Cookie-cutter deck designs, for many years, were very similar in size and shape. Today, deck designers are helping homeowners custom-create their decks to suit their needs and lifestyles. There are many different configurations of modern-day decks, from those with various levels and integrated seating like benches, to decks that have built-in planters for greenery, or pergolas, gazebos, and more. "This year especially there's not a single deck that we're copying and pasting," Ranaldi said. "Every deck is unique to their backyards. Most of them are multi-level and integrated right into the house as well as integrated into the landscape so that they work harmoniously with the rest of the yard."
More elaborate designs are also taking into account its manmade surroundings, like pools, hot tubs, gardens, and outdoor kitchens. Decks can then become the "joiners" of these backyard features and connect the home to the outdoors.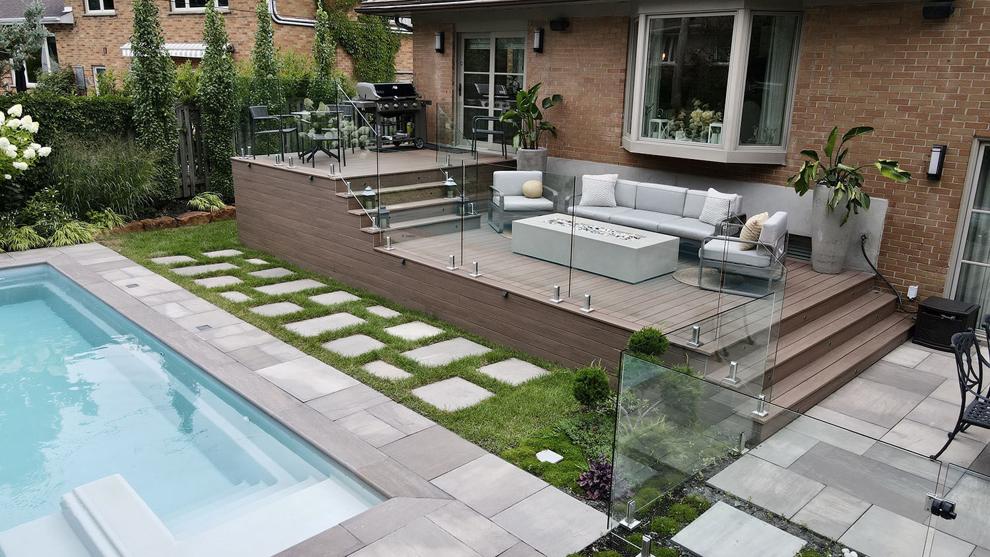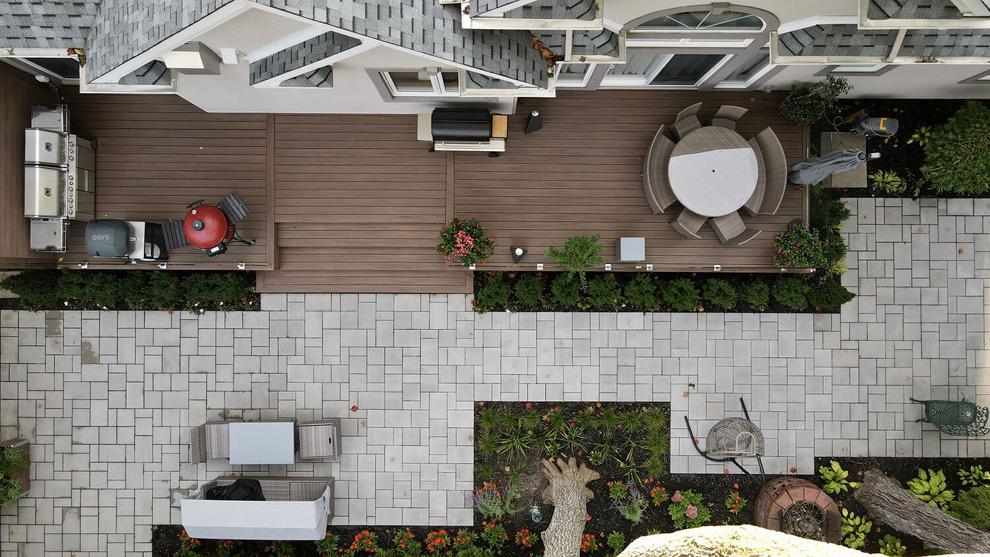 Lighting is a big component of outdoor living, and today's decks can be integrated with a wide range of lighting options. There are more whimsical overhead string lights with Edison bulbs or those that look like miniature lanterns. Solar-powered or LED lights can be positioned on deck posts, the risers of steps, or directly inlaid into the deck boards themselves.
The foundation of your exterior space is the deck. It should be functional and aesthetically pleasing, and it should be designed in such a way that it complements the home's architecture as well as the surrounding landscape. It'll quickly become your go-to spot for revelling in the nice weather all summer long.
For more photos, see the story at TheSuburban.com