It's every parent's worst nightmare: what begins as a tummy ache turns out to be a terrifying diagnosis, and all during a global pandemic. That's what happened to Laval resident Stephen Theriault, whose six-year-old daughter Séanne started complaining about a sore stomach a year ago. "At the end of February we started noticing that her stomach was getting bigger and we felt like her intestines were blocked, so we made two appointments for a checkup but they were cancelled because of COVID," he explained.
Just a few weeks later her stomach pains had worsened, and she was brought to the Montreal Children's Hospital. "I was expecting to go in for something to empty her bowels or hear she had something like appendicitis, but suddenly I was meeting with an oncologist and worry set it."
The diagnosis was liver cancer, stage 4 because it had also spread to her lungs. The liver cancer was growing so quickly that they had to give her emergency radiation (which is not standard treatment for this kind of cancer) and at the same time began chemotherapy, which she is still doing.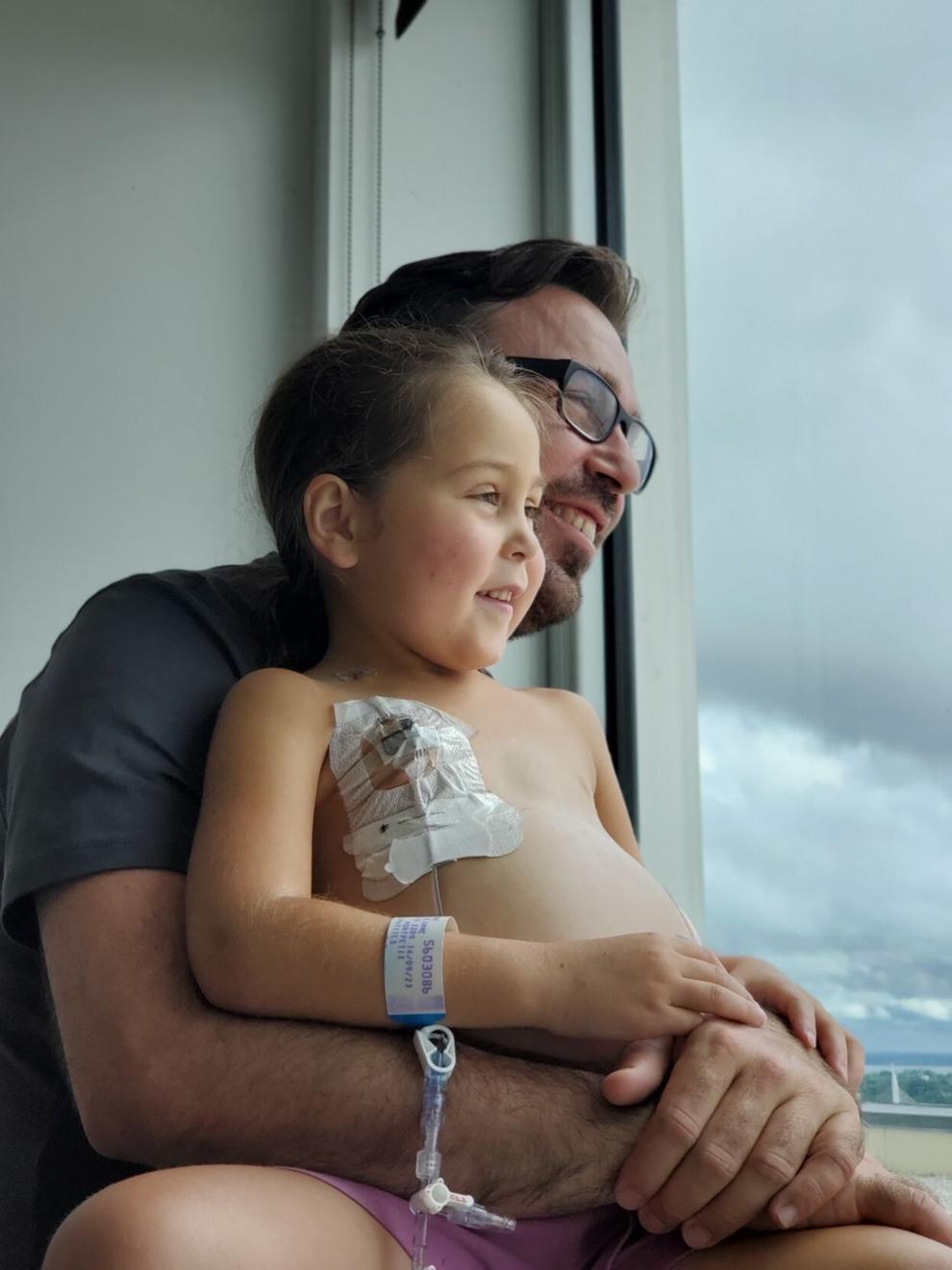 "When you get that poison put into your body it kills any cells that are reproducing quickly. The problem with a 6-year-old is that every cell is growing and reproducing quickly, so she's had a lot of trouble recuperating from the chemo," Theriault explained. "Your body becomes immune to chemotherapy and cancer cells become resistant to chemo, and so they have to change up the treatment. After six months of chemo, we came to a point where the chemotherapy wasn't dealing as well as it could have, and we had to operate on her liver."
They removed 70 per cent of her liver and then recently operated on her right lung and removed 70 per cent of the more than 20 nodules out of her lung. "We're pursuing with the chemo to make sure we haven't missed any cells and then hopefully we're in remission. But you have to finish the sequence of chemo before you can talk about remission."
Séanne is supposed to be receiving chemo every three weeks but so far, it's been six weeks between treatments because her blood cell counts aren't recuperating or regenerating on their own.
Theriault, a Montreal police officer, also has an 11-year-old daughter and 9-year-old son and has had to help them deal with having a sick sibling. "The older one has a better understanding of what's going on, which makes it more stressful for her, and my 9-year-old understands his sister is sick but I don't think he comprehends the gravity the situation," he said.
On top of everything, there has also been COVID, which ironically has somewhat helped things for this local dad. "I don't have to explain why I'm isolating. I would be in isolation anyway, but the entire planet is in isolation," Theriault said. "It's not easy, don't get me wrong, but I don't have to explain to my mother why she can't come every day or tell people why you can't be around my child. Any infection can hurt her, and everyone is being more careful and cautious, so the chances of her getting sick are reduced."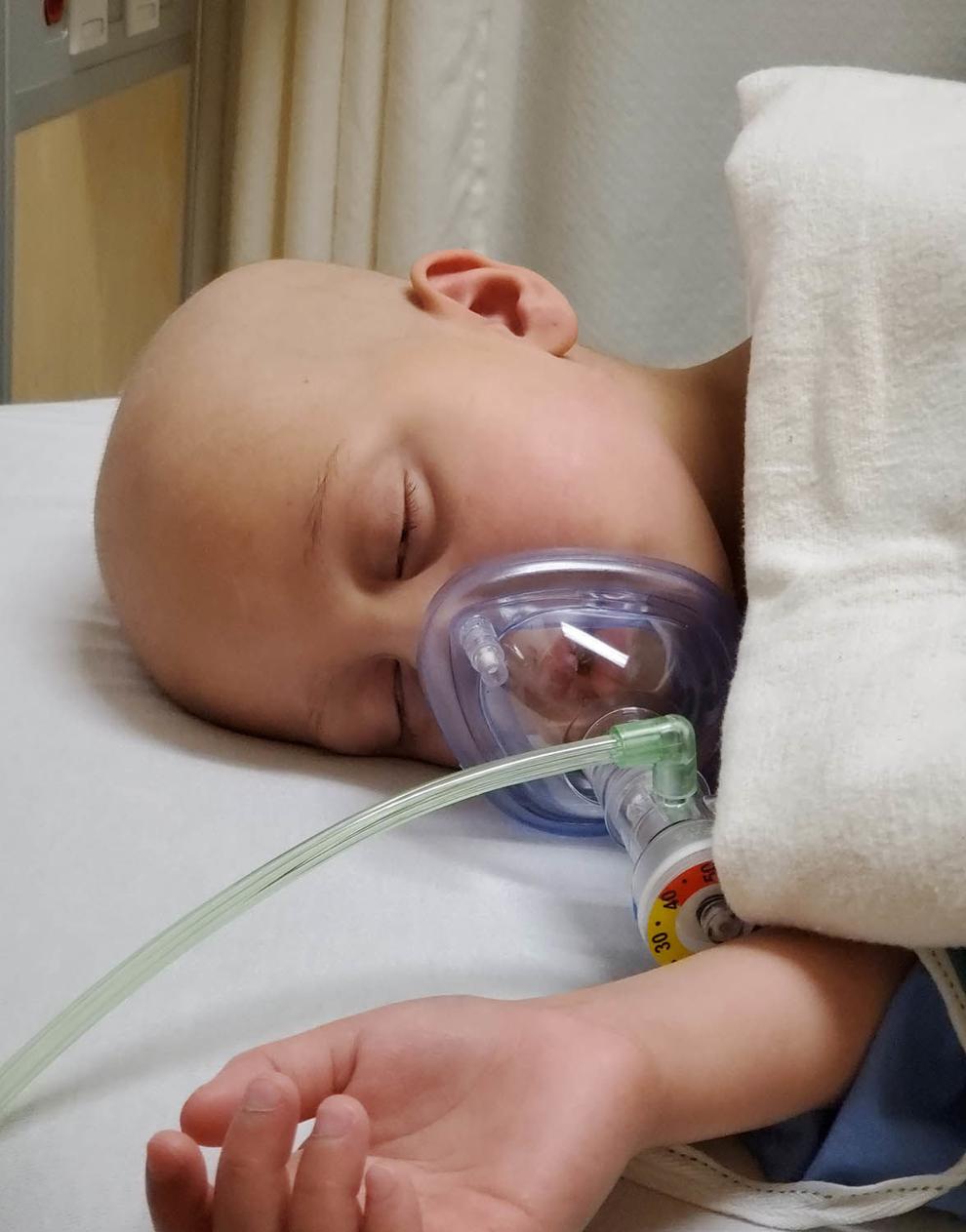 One thing that has made their circumstances more bearable is having their child cared for by the Montreal Children's Hospital.
"COVID is a huge stressor on hospital staff, and every first responder or essential worker is feeling the burden of COVID," he said. "With this entire unwanted experience, the surgeons, nurses and doctors at the Children's Hospital have been really supportive. You really feel like your kids are in the best hands possible when you're there."
For more information on the Montreal Children's Hospital or to make a much needed donation, visit www.thechildren.com