Jessica Harnois is as fierce and friendly as they come. She's a mother, world-renowned sommelier, author, entrepreneur and one of the most influential and efficacious women in Quebec who is the very definition of success. With tenacity, ambition, and an astonishing work ethic, Harnois has managed to create one of most successful wine brands in the province — and she's not done yet.
Her line of wines called Bù, which are available in various grocery stores around Quebec, consists of bold, beautiful reds from Spain or Italy, and crisp whites and rosés from France. Most recently, she has released two new limited edition cuvees coming from the Niagara region: a delicious sparkling made with ice wine and a fruit forward Riesling blend.
While many people go to the SAQ to buy wine, there is no doubting the convenience of buying wine at the grocery store. Considering the line of Bù wines that are sold there, we now have a reason to hit the IGA for wine instead of food. Her latest wines are flying off the shelves and rightly so. They are deliciously drinkable, affordable and the perfect accompaniment for holiday dinners just around the corner. Once they're gone, they're gone — so grab yours soon.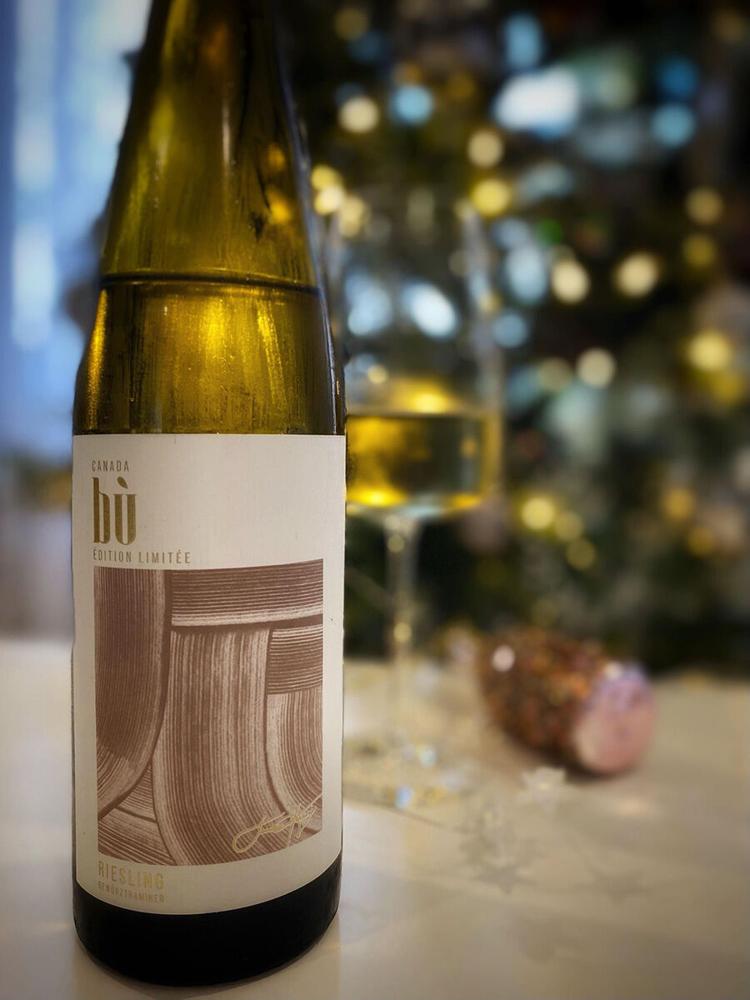 Riesling Gewürztraminer, 2019
This wine has a blend of 75 per cent Riesling and 25 per cent Gewürztraminer with grapes come from the Niagara escarpment of Ontario. A rich and round palate, this wine has notes of red delicious apples, orange peel, candied lemon and pineapple which cuts through the refreshing acidity. The impression of floral and mineral notes are throughout the sip, with a subtle sweet and mineral finish. This would be brilliant with many Asian cuisines and curries. Great value at approximately $14.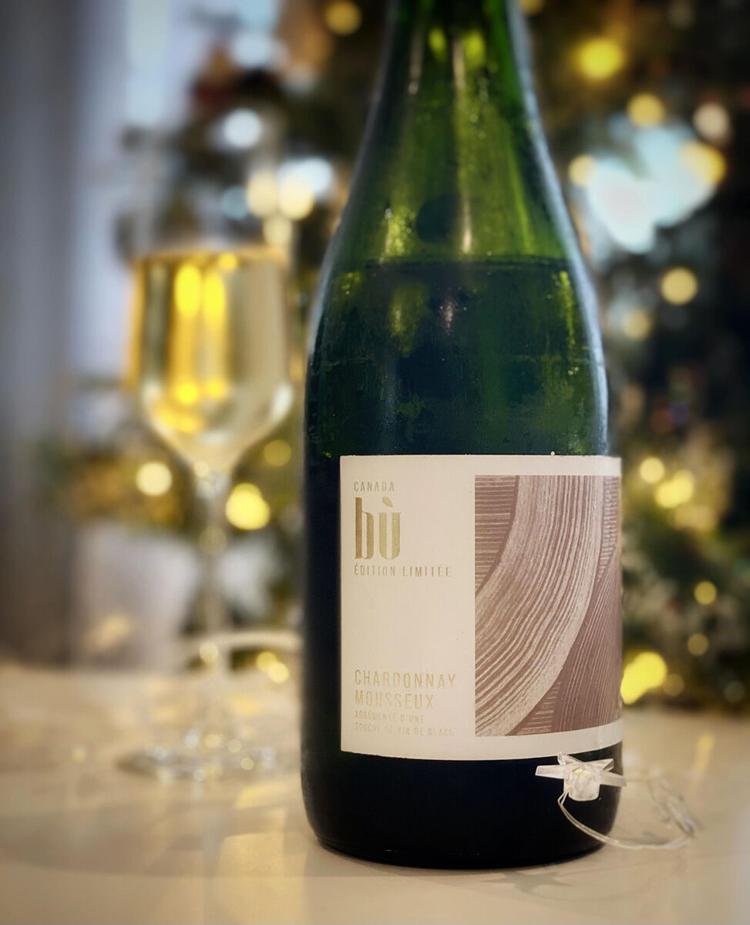 Sparkling Chardonnay with Ice Wine
This wine is made with Chardonnay and kissed with a little ice wine made from the Vidal grape variety. Delicious and approachable, this sparkling wine is bursting with citrus and pear fruit with bits of apricot and floral undertones. The bubbles are delicate and the acidity is spot on as it balances the slight sweetness of the wine perfectly. This is an ideal wine to have before, during and even after your meal. An all-round crowd pleasing bubbly that would work wonderfully for the holidays.
Mandi Robertson earned her Sommelier Attestation (ASP) from Pearson School of Culinary Arts then worked as a Sommelier in Melbourne, Australia. Upon returning to Canada, she is now completing her WSET Diploma. Besides having extensive experience hosting private tastings, her passion for all aspects of the wine industry is furthermore demonstrated on her website, 'A Walk on the Wine Side'. She is also the wine contributor for CJAD800 'Weekends with Ken', Global News Morning.
Facebook: @mandiwineside
Instagram: @mandiwineside
— Mandi Robertson
— AB