Montreal businesses grappling with the impact of COVID-19 are getting support from an unexpected resource: top local business students.
Thanks to a first-of-its-kind program launched by Mitacs — a national innovation organization that helps solve business challenges with research solutions from academic institutions — students from HEC Montréal, Concordia's John Molson School of Business, Université de Montréal and other universities and colleges across the country, are being matched to employers looking for help to manage and grow their operations in an environment disrupted by the pandemic.
What's more, the program — called the Mitacs Business Strategy Internship (BSI), offered to all businesses and not-for-profit organizations — covers a substantial amount to bring on a student. Of the student's $10,000 stipend for a four-month internship, the company pays half.
"This is welcome news for both organizations impacted by the pandemic as well as the students, many of whom lost job opportunities they had lined up when COVID-19 hit, and the majority of them facing an uncertain future in a deteriorating job market," said Mitacs Chief Business Development Eric Bosco. He added that Quebec's economy stands to gain from the internship program.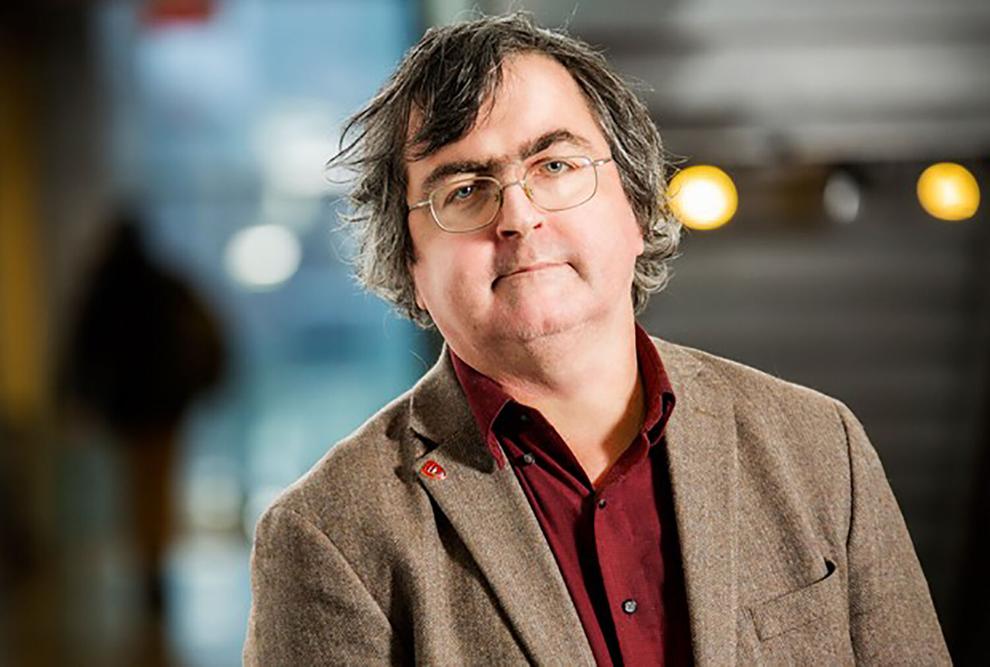 Since launching in May 2020, the BSI program has placed about 1,000 interns in business positions across Canada, with more than 100 of those in Quebec. HEC Montréal, Concordia's John Molson School of Business and Université de Montréal are among the first schools to partner with the program.
"Concordia is proud to take part in the Mitacs BSI program, which provides our students with new opportunities to collaborate with faculty, the community and industry partners, making vital contributions to society," said Dr. Justin Powlowski, Associate Vice-President Research, Strategic Initiatives and Partnerships at Concordia. "These opportunities are invaluable, as the world has shifted to address the challenges of the COVID-19 pandemic."
Canadian SME challenges
According to Bosco, top challenges facing SMEs and not-for-profit organizations include inability to scale and access new markets. Research suggests that compared to their U.S. counterparts, Canadian businesses undervalue the importance of marketing and sales, and struggle to commercialize their innovations. MBA students are uniquely positioned to bring valuable business knowledge to the table to help, he said.
"By providing students with work opportunities during the current economic downturn, we're ensuring Quebec's homegrown talent continues to build the skills they need to contribute to our recovery in the longer term," Bosco explained. "At the same time, we're giving Quebec's SME and not-for-profit sector valuable support required to modify or pivot their operations as they adapt to the new economic reality."
Montreal project examples
Montreal-based startup Calixa Technologies Inc. approached the BSI program to support a pivot of their business model triggered by changes in market dynamics during the COVID-19 pandemic. Just months after launching in 2020, the company decided to switch its focus from helping large retail corporations to giving a leg up to small businesses instead. Mitacs intern Marie Fuchet, a Master of Business Analytics and Information Technology student at HEC Montréal, is helping to drive the transition.
"Prior to COVID, Calixa's visual discovery engine was designed to help large retail companies make sense of customer behaviours in real-time and provide enhanced personalized recommendations. When the lockdown came, they saw the opportunity of leveraging on this technology to help small businesses stay top-of-mind even as foot traffic dropped or completely halted due to the public health measures," explained Fuchet, who is working as the right hand of Calixa CEO and Founder Sokmean Nou, managing sales, marketing and partnerships for the company.
The company's first-of-its-kind discovery platform matches shoppers to curated local brands and products in fashion and beauty, elevating small brands and growing their organic reach beyond their niche followers. Consumers peruse their matches on Calixa and when they find a product they're interested in, are redirected to that store's e-commerce platform to make a transaction.
"The average consumer understands that buying from a small business is inherently more sustainable and contributes directly to the local economy but is often discouraged by the effort needed to get-to-know small brands and find the right products," said Nou. "Calixa aims to eliminate this pain point using AI-powered discovery. We are grateful for programs like the BSI which allowed us to add valuable resources to growing this project."
For Fuchet, the internship is providing valuable, professional experience at a time when job prospects remain uncertain for many students. "As students, most of our learning is based on theory and it's important to have an opportunity to put that learning into practice," she said. "I'm gaining firsthand experience about how a startup operates – valuable exposure I'm confident will serve me well as I advance my career."
Montreal-based Aleo Canada, an IT consulting and development firm, also brought on a student — Nishant Patidar of Concordia's John Molson School of Business — to help the company pivot amid COVID-19. Their team size was reduced to half due to the pandemic, and Aleo Canada welcomed the opportunity for funding support to tap into the expertise of a business student to help the company expand into new markets.
During his four-month internship, Patidar helped Aleo Canada identify market opportunities within the manufacturing sector – a new target industry for the company. "Recognizing that manufacturers were hit hard by the pandemic, we identified that we could provide a solution to help them recover faster, ultimately helping the economy and creating jobs," said Alireza Mehrabian, Aleo Canada Manager and Designated Official, calling the BSI program "a golden collaboration opportunity."
Drawing upon Mitacs' network of businesses, professors and students, the BSI program has attracted the participation of Canada's top business schools, including UBC Sauder School of Business, University of Windsor's Odette School of Business, Queen's Smith School of Business and Western University's Ivey Business School.
Mitacs is a not-for-profit organization that fosters growth and innovation in Canada by solving business challenges with research solutions from academic institutions. Mitacs is funded by the Government of Canada along with the Government of Alberta, the Government of British Columbia, Research Manitoba, the Government of New Brunswick, the Government of Newfoundland and Labrador, the Government of Nova Scotia, the Government of Ontario, Innovation PEI, the Government of Quebec, the Government of Saskatchewan and the Government of Yukon.
— Mitacs
— AB