A local group of citizens who wants a ban on gas-powered leaf blowers in the Côte-des-Neiges—Notre-Dame-de-Grâce borough formed the Coalition for Green and Quiet Neighborhoods. Not only are they working to educate the public about the benefits of leaves, but they are asking to end the use of gas leaf blowers and have a petition with more than 800 signatures.
"It started as a bunch of neighbours complaining amongst ourselves and commiserating about the problem with the noise of leaf blowers," said Cymry Gomery, one of the founders of the citizens group. "We decided to start a petition and formed a committee, and when we started talking about the problem, we realized it was more than an issue of noise."
Not only do gas-powered leaf blowers give off harmful CO2 emissions and greenhouse gases, but their use also affects the insect population, something that has a ripple effect that is much farther-reaching than many realize, Gomery said.
"Insects are really the minute building blocks of all ecological systems," she explained. "When I was a child in my parent's car, we'd have to clean the bug residue off the windshield because there were so many bugs, but today, there are much less. Landscaping companies who blow leaves pack them up and throw them out, but what many people don't realize is, they are throwing away insect larvae too and killing them. If they left the leaves on the ground or raked them more gently, they'd be able to survive."
The coalition has attended city council meetings, asked questions, and found support for their cause.
"City Councillor Marvin Rotrand said this is something they've been working on and that they support us," Gomery said. "It's tough for the city to implement this kind of a bylaw because it is hard to enforce. It really has to be a grass roots campaign and we have to educate people, which is a big part of our mandate. If people don't understand why you want something, they won't understand the scope of the problem."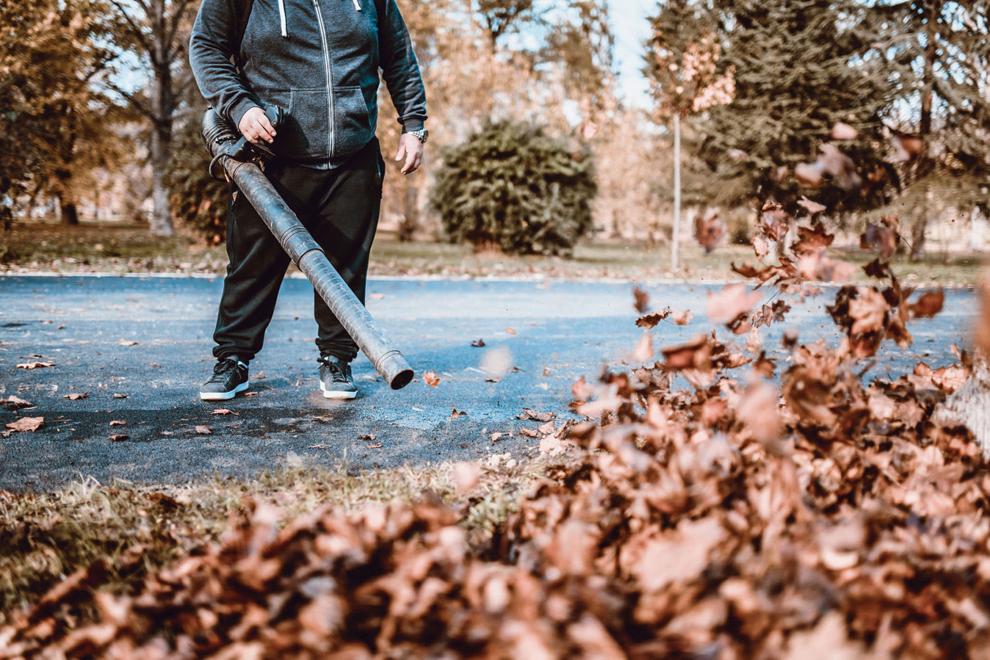 Two boroughs have already banned gas-powered leaf blowers: Saint Lambert and Beaconsfield have already passed bans — but not without some criticism. In 2017, the California Air Resources Board warned that by 2020, gas-powered leaf blowers, lawn mowers, and similar equipment in the state could produce more ozone pollution than all the millions of cars in California combined. An earlier study (as published in The Atlantic) found that VOC emissions were on average 124 times higher from an idling two-stroke scooter (which uses the same engine as a gas leaf-blower) than from a truck or a car.
Gomery is hopeful that leaf blowers will be banned in CDN/NDG, and that other boroughs will follow their lead. She said, "There are things we can do as urban dwellers to help nature. We have more power than we know."
For more information on Coalition for Green and Quiet Neighborhoods or to sign the petition, visit www.coalitionquiet.ca