Often they are almost invisible – unless we know who they are and what they are doing. They are the hundreds of volunteers who assist Montreal-area non-profit organizations. They are the people who, through their dedication and hard work, make possible many of the crucial services these community groups provide.
Volunteer West Island (VWI) invited community coordinators to share stories about their volunteers. The difficulty for the organizations is, of course, choosing whom to profile among these amazing folk. As a result, a few have been selected to illustrate the work of the many, with the hope of shining the spotlight on the invaluable contributions of myriad volunteers who assist local community groups, making possible the crucial services they provide to their clients.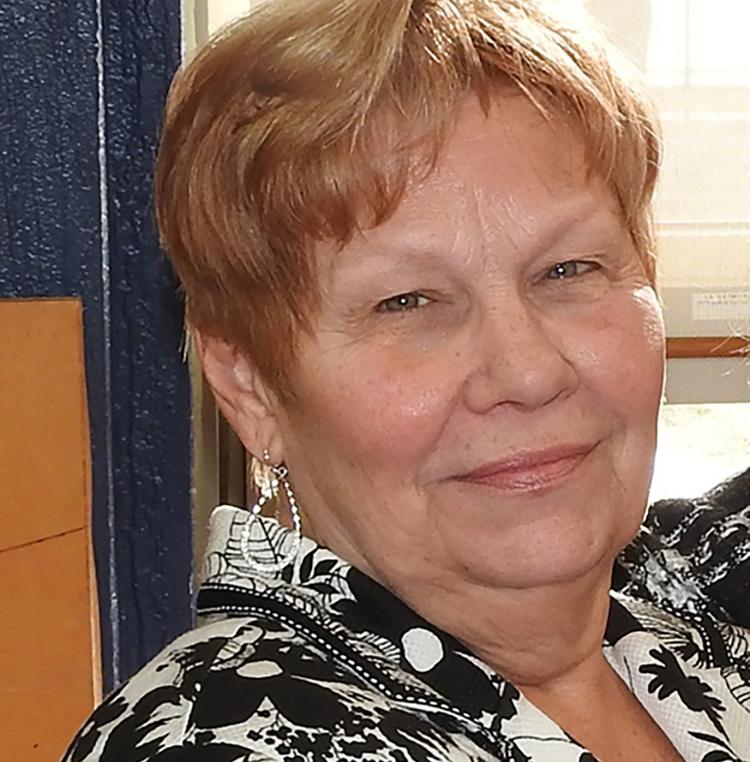 Gail Giborski:
Volunteer receptionist at The Teapot 50+ Centre
Gail has really made the reception position her own. She doesn't just answer the phone and take messages, she truly represents The Teapot and everything it stands for — socialization, camaraderie, neighborliness, and assistance. What's more, Gail genuinely cares about the members and their wellbeing: whenever there is a member we haven't seen for some time, Gail will inquire about them and ask around to make sure they are doing well.
"When I volunteer, it gives me a sense of purpose, a sense of accomplishment. I help, but it makes me feel good. I'd be lost without this," said Gail about volunteering. "I've met so many nice people; I've made so many caring friends.
"There are many Teapot members who are older than me, but they still come out. I realized that you can stay home and isolate yourself and feel bad for yourself, or you can go out and make yourself happy. So that's what I do. It's important to do something you enjoy."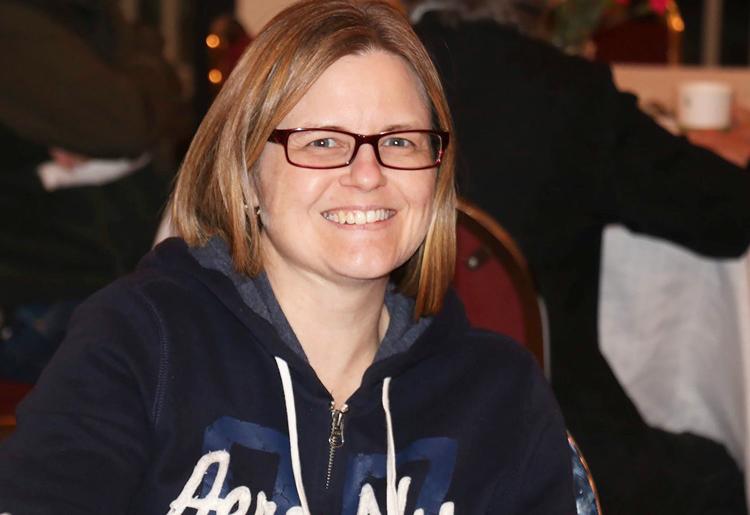 Janine Johnson:
Le Nichoir Volunteer
Volunteers are the heart of Le Nichoir. They are what allow Le Nichoir to pursue its mission of conserving wild birds for our natural heritage through providing professional care to injured and orphaned wild birds, as well as offering environmental education programs. In 2019, the staff cared for over 2,100 injured and orphaned wild birds. This would not have been possible without such a strong volunteer base.
Janine Johnson is an extremely dedicated volunteer and a regular face at Le Nichoir. Janine retells her story of when she first learnt of Le Nichoir and the Centre's need for help:
I first heard of Le Nichoir from a local paper doing an article on the organization. I clipped this article and put it on my fridge, just in case I ever needed it. Over the next few years, I found a few birds who needed help and I went to Le Nichoir to drop them off for care, leaving a little donation to help care for the bird.
I am passionate about helping animals, wild or domestic. One day I saw Le Nichoir participating in a kiosk at a community event and I decided to ask them about volunteering. It seems like yesterday, but it must have been close to seven years ago when I first started volunteering at the Centre. I made a point to commit myself to volunteer on a regular basis.
Organizations like Le Nichoir rely on volunteers help to care for their 'patients', to get the message out about conservation efforts, and spread knowledge about the organization to those who have never heard of it.
When volunteering at Le Nichoir I help with the following tasks: mostly cleaning enclosures, feeding the birds, doing laundry and dishes. I have also participated in kiosks, fundraisers, public events and have transported birds to and from Le Nichoir on occasion.
The staff and volunteers are supportive and inclusive and are always willing to share their knowledge. The environment is friendly and makes you feel comfortable. I have made friends and have come to meet a lot of really nice people from differing backgrounds and interests.
The small part I play in the care for these animals to give them the chance to heal or grow and be released back into the wild, fills me with joy. I am proud to be part of your organization.
Christine Lewis:
ABOVAS volunteer driver
By Christine Lewis
Volunteering for ABOVAS — which helps vulnerable residents who require accompanied-transport get to their vital medical appointments — has proven to be very rewarding for me. I had never heard of it. My neighbour's doctor gave her the brochure and she shared it with me as I was looking for something to do when I retired. I really enjoy it. Everyone is so nice, so grateful and the driving/accompaniment service ABOVAS provides is really needed. Some clients have vision, hearing or mobility problems and others need to see specialists or get a treatment in the hospital. Driving doesn't bother me at all so I'm glad to help.
I've met some very interesting people while driving clients to medical appointments. We have lots of time to talk while we're waiting in the doctor's office or the hospital.
People enjoy talking about their experiences and for some of them, the chats permit them to escape or get a break from their loneliness. Each one is special and has a story to tell.
I became more aware of how lonely seniors can be, often facing economic problems; their families grow up and can't always be there to help. People have been autonomous and they have their pride. They miss the life they used to lead.
Personally, volunteering keeps me busy and involved in my community and I feel very useful. It's a good feeling to know that you can help someone. If I didn't do this I would feel deprived.
I love to talk with clients! It's a real pleasure to get to know them better and I believe it's therapeutic for both of us. Volunteering is important for me. I also volunteer with Meals on Wheels once a month. Like the Scouts' motto, do a good deed every day — helping other people makes you feel good. Volunteers have so many different things to do, so many options. I hope more people will get involved with ABOVAS as it's a much-needed service.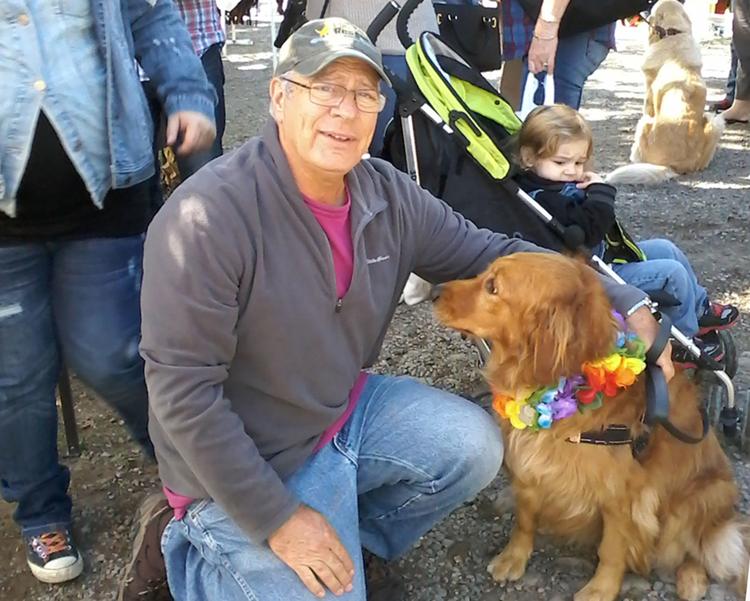 Louis Thouin:
ABOVAS volunteer driver
Louis Thouin is retired and he's never been busier! He's a volunteer with ABOVAS and also volunteers with Golden Rescue Canada to help people place or adopt Golden Labs.
What is ABOVAS?:
ABOVAS is a non-profit West Island community organization providing free medical transportation and accompaniment, thanks to volunteer drivers, most of whom are seniors. Louis Thouin is one such volunteer. "I love what I'm doing! Everyone is interesting. Such great stories and experiences."
"The keyword is s reassurance," Louis says. "ABOVAS volunteers stay with patients, as well as accompany them to medical appointments. We don't just drive, we 'accompany' — in every sense of the word. We provide support to clients through what, for some, can be an ordeal."
How does it work?
ABOVAS means "Reassurance and safety — police checks of all volunteers, no worries about traffic, timing, cost, parking, finding the department you need to go to. We pick up patients at home, accompany them for duration of the wait and appointment, and drive the client home after," explains Louis. "We have maps of all the hospitals, are familiar with locations, departments, protocols and procedures. Hospital staff recognize us as ABOVAS volunteers. This can be reassuring to the patients, it helps reduce their stress."
Why continue to volunteer?
"I stay because I love it! It becomes personal because you get to know the patients. Maybe you spend 2-4 hours together, often repeat trips with same people," says Louis, who often makes two trips a day to Montreal area hospitals. "This is meaningful involvement. I love to meet people and make them happy. It's amazing and so rewarding. Seniors are fun!"
What you want people to know about ABOVAS
"It's hard to ask for help, we're so proud. It worries me that not everyone is aware of this service. More people need to know about ABOVAS — that help is available."
ABOVAS provides competence, company, and consideration – this service lightens the load, reduces the stress around medical appointments. Research findings in social psychology repeatedly demonstrate that, given time and social support, people can cope with anything. ABOVAS provides these crucial elements for their clients, thanks to their outstanding volunteers.
— Kathleen Greenfield, Volunteer West Island
— Anthony Bonaparte