I was recently collecting plastic containers for a friend of mine who said that a food bank or pantry or soup kitchen or someone needed them. I wasn't sure of the details but I was excited to reduce my recycling and pass on containers from yogurt, olives, soup, etc. What a significant reduction to my recycling and great way to reduce and re-use. When I passed my containers on to my friend, Julie, she was very happy.
After I collected a second batch of containers, Julie gave me the address to this "mystery" place so I could drop them off myself. When she told me that she also had boxes of food to deliver from another organization I said, "Sure, I'll take that, too."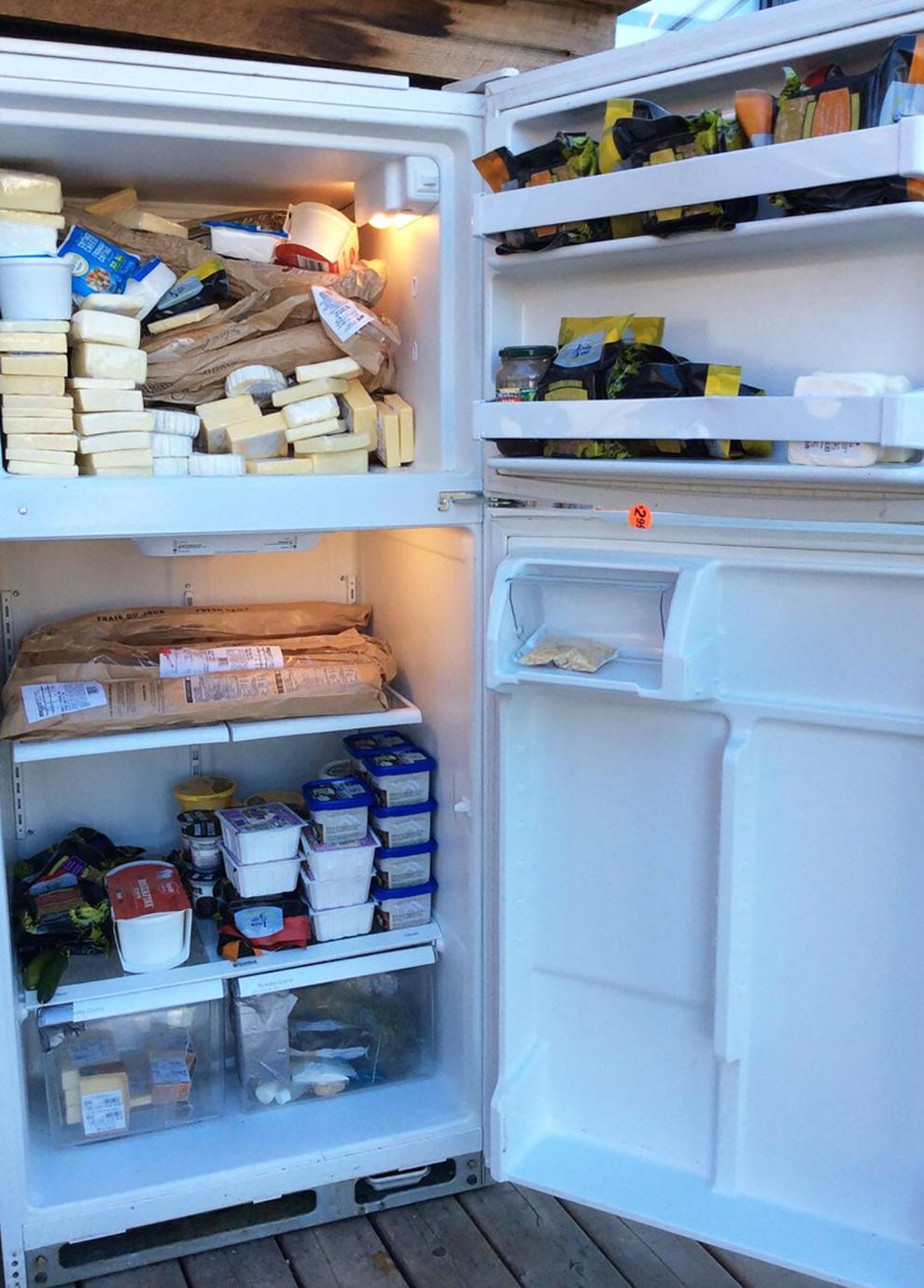 Once I headed out, I got lost because I didn't exactly know what I was looking for. There was something about a second-hand store but since stores were closed at the time, that didn't make sense to me.
It turns out that there was fridge plugged in on the side of the store — outside in the snow — and a large cupboard beside it. You can take food if you need it from this mystery place or you can donate food for others to take. The cupboard has stacks of empty containers. People that cook to fill the fridge can use these containers for their soups, chilis, sauces and more.
What a great idea — now that I know the details.
So I added the new items to the fridge and cupboard. I was about to reorganize the containers but then I remembered it wasn't my house. So I didn't need to stand in the snow any longer to restack them — even though I do like organizing. The last part of my mission was to take pictures of the new items for the Facebook page. That's how people in the neighborhood see what is available.
This is just one of many amazing initiatives in Montreal for people affected by the pandemic — families, the homeless and those on the edge of homelessness. Every one of us can contribute in ways that seem small to us, but can make a big difference in someone's life. So save containers, make sandwiches, make a soup, drop off extra cans, buy stuff in bulk, make a donation.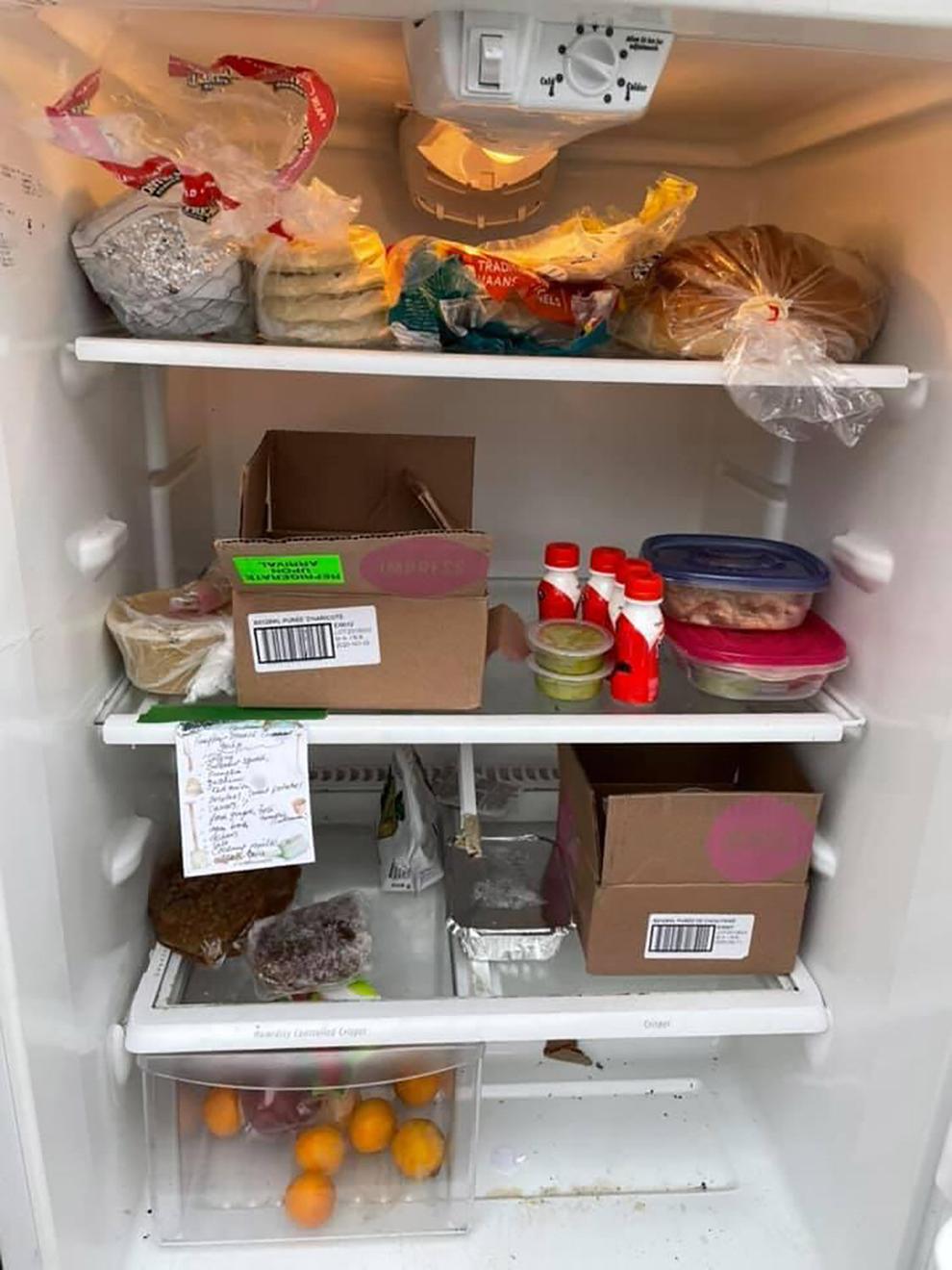 As for my friend Julie — who does cool stuff, supports good causes and always has a smile on her face that draws people in — I often wonder how she even find these things?
Le Frigo Communautaire Saint-Henri 'Feed the Hen' is located behind Friperie Sidneys at 5165 rue Notre Dame oust, is a space where people in the community can donate food items. Feed the Hen is a community group of volunteers who, with the help of money and food donations, prepare weekly food baskets for people in the community who request to receive them. Check out their Facebook page.
— By Alissa Anzarut
— AB