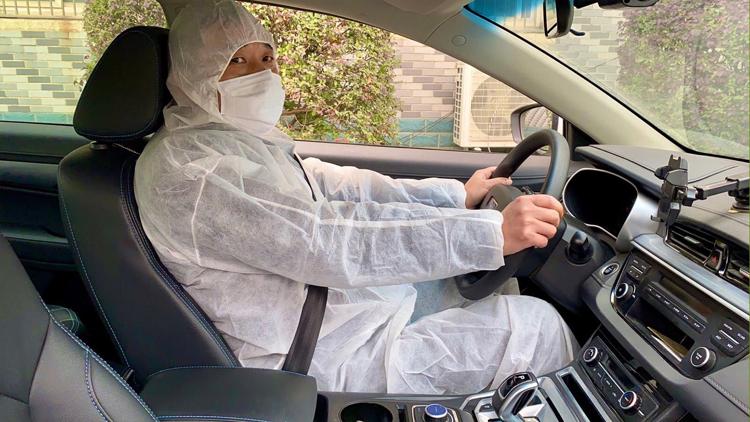 The Public Health Agency of Canada (PHAC) has determined that the risk of contracting Covid 19 is still low despite an infected patient identified in the province last week.
With the WHO preparing to declare Covid 19 as a pandemic, The Suburban reached out to Ariadne Bourbonnière, media relations officer for the West Island Health Board (CIUSSS) to find out protocols being taken to ensure the safety of patients and visitors to any area hospitals or clinics.
Should someone be diagnosed with Covid 19, the "hospitals of the CIUSSS de l'Ouest-de-l'Île-de-Montréal are not among the designated centres for managing confirmed cases requiring hospitalization," Bourbonnière told The Suburban.
Adult patients would be sent to the Jewish General Hospital and the Quebec Heart and Lung Institute while Ste. Justine and Laval's University Hospital would take care of pediatric patients should the need arise and any "confirmed cases requiring hospitalization will be transferred to one of these facilities."
Santé Montreal is suggesting that preventative solutions like frequent hand washing for 20 seconds each time and coughing into your elbow and not someone's face. Health Canada notes that there are 14 cases in Canada right now.
The West Island Health Board is part of a committee "led by the Coordinator of Emergency Measures and the Regional Public Health Department is regularly in contact with the Ministry of Health and Social Services (MSSS) to ensure information is shared promptly.
"Like all facilities of the health and social services network, the CIUSSS de l'Ouest-de-l'Île-de-Montréal is collaborating closely with the Regional Public Health Directorate of Montréal (RPHD) to ensure compliance with all infection prevention and control standards implemented to ensure the safety and wellbeing of our users and staff," said Bourbonnière.
Specific steps taken at hospitals include, "...establishment of service corridors and shared protocols with all concerned. Instructions for triage in the Emergency Room and for the handling of suspected, probable and confirmed cases have been distributed to all of our facilities. All hospitals of the CIUSSS de l'Ouest-de-l'Île-de-Montréal are ready to receive users with or without symptoms."
Bourbonnière also noted that "given past experiences in preparing for such situations (H1N1, SARS, Ebola), the health and social services network has developed effective protocols that are quickly implemented in such situations."
Anyone with specific queries pertaining to Covid 19 are encouraged to call Info-Santé 811 anytime as well as following the CIUSSS de l'Ouest-de-l'Île-de-Montréal Facebook page for any developments regarding COVID-19.