Welcome to The 2021 Spring Series – Pumping Up Positivity! This is the most encouraging series you will ever read. What's it about? I'm glad you asked. It's about living through challenging times with an encouraging positive perspective.
Everyone is living a very different life, especially now. Everyone has a different perspective and interesting tools for living in the positive. I asked an eclectic group of people to answer a questionnaire based on their "Positive Perspectives". In this series, I will share with you their very generous and thought provoking responses.
Perhaps you will adopted some of these positive tools and broaden your own perspective. Enjoy, Living in the Now!
This week, I introduce to you our Talent & Art Department Members, Meredith Fine – Talent Agent and Sy Prevost – Pop Art Painter & Sculptor.
Meredith Fine
Talent Agent helping make dreams come true for 34 years, who's funny, outgoing and loyal ....and the keeper of many secrets!
I asked Meredith, when you wake up in the morning, what is the first thing you think about?
The first thing I think about is coffee. It's my morning treat and the start of my day.
What positive words do you think about or use during your day?
I always look at my morning cup of coffee as half full rather than half empty, so I choose my words to reflect that intention. I plan to seek the good even when it feels bad...the happy even when I am sad.
So Meredith, what is your positive perspective?
Enjoy the sweetness of life. I have lost my only sibling...my sister and my father in the past 14 months and so while I have been overcome with grief and the permanence of not having them with me physically, I linger in the memories. I have with them and I keep them alive with me daily. I live my life for my sister too as I told her I would because she left so young and had more to do. So I live it for both of us. She wanted that for me too.
What tools do you use to maintain your positivity?
I am always focused on love. Love wins and I am so lucky to have so much of that in my life. It gets me thru my days and it helps me keep a positive perspective. And every day I get to wake up and be thankful even for the small joys like my coffee...and that's a win.
I love Meredith's positivity suggestions. I asked what suggestions you would give others to help them maintain their positivity.
Find the littlest things that bring you joy and fulfillment and take time to make those moments count. Love each moment as if will be the best moment. And slow down and enjoy them so you don't miss them. Before Covid I lived an 8 8 8 life. I worked 8 hours slept 8 hours and played 8 hours. Sometimes I was so go go go that I forgot to stop to enjoy the "play" hours. Now after Covid and life changes and loss, I have a new understanding of time. I like when it stands still. So now I don't count the hours but the experiences ...and less honestly is more!
What is the future like for you?
It looks calmer and quieter and more grounded. Because this past year has made me re-think a lot. And I like where it's headed.
How do you currently feel today and what is beautiful and joyful in your life?
I feel excited for my coffee which I made as I set out to answer these questions... The smell is beckoning me and the day awaits with zero plans...just the way I like it these days. Palm Springs is my joy and the simpler life I am finding for myself.
My last question is what are you grateful for?
My husband who is also my rock....friends who make me happy. My kids who give me purpose and myself who gives me perspective and permission to just be me.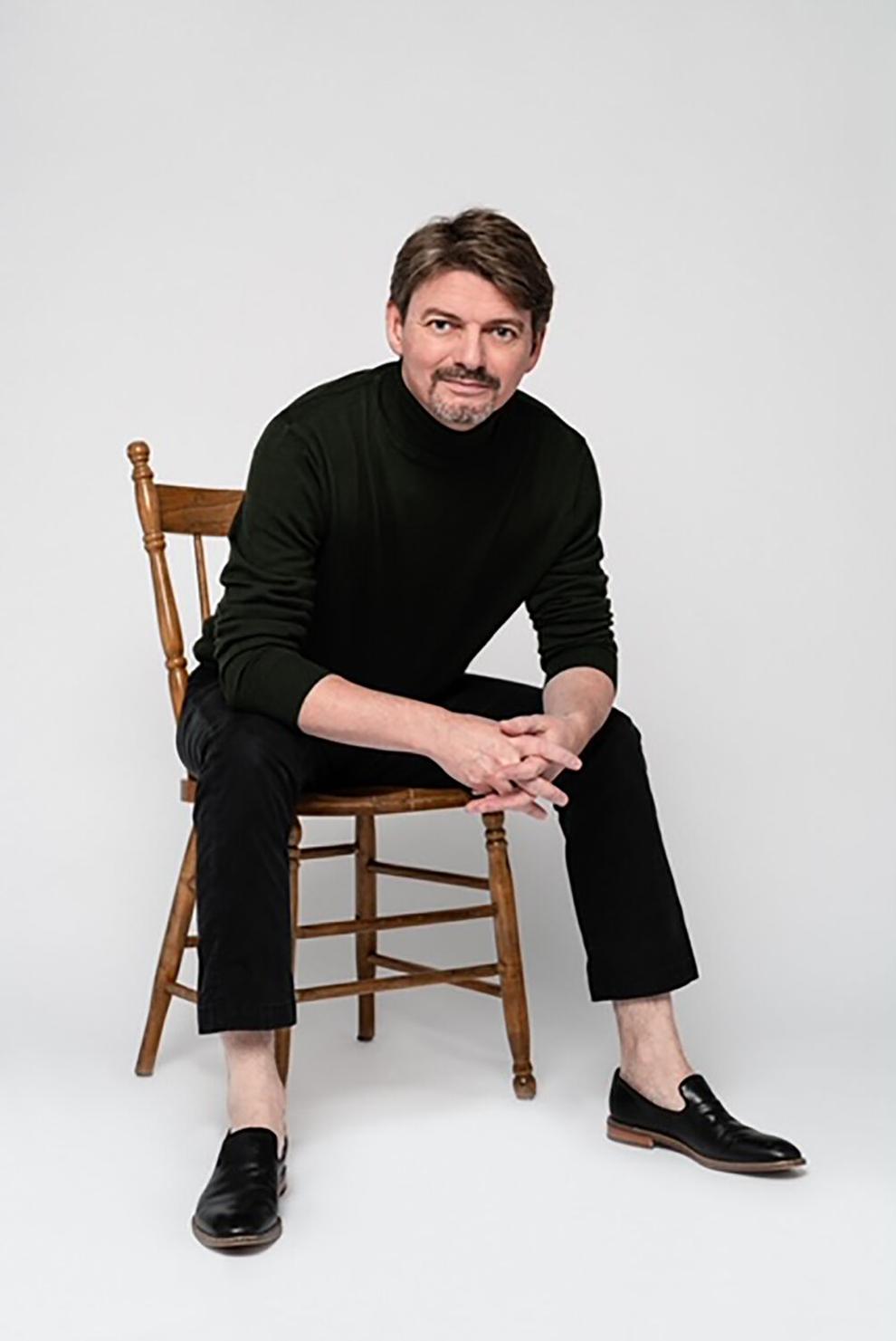 *****
Sy Prevost
Mount Royal based POP ART painter and sculptor also creative producer and artistic director in television, cinema and stage for the past 30 years.
I asked Sy, when you wake up in the morning, what is the first thing you think about?
I often wake up 20-30 minutes before getting out of bed; this is a privileged moment of the day where I can think about what I must accomplish throughout the day whether it be about personal, family or business-related responsibilities.
What positive words do you think about or use during your day?
The words gratitude and privilege come to mind every day. It is easy to have these feelings if you simply look at the largest picture possible. For example, if you are reading this article in the comfort of your home that is in a free country. You must be grateful for that.
Circa 1972. I was 5 years old as I was listening to National Geographic broadcast on the children suffering of malnutrition in third world countries. I naturally felt sad for these children, but I remember feeling lucky to have been born in Canada. Little did I know at that time that, I was adopted by a family of 10 children and lived in a 3-bedroom home and considered underprivileged by others.
I asked Sy, what is your positive perspective?
I have found a much greater positive perspective since I started to look at the much larger picture. I put myself in the other person's shoes when faced with a situation thus thinking about both sides of the coin. This has always worked for me and lightened the situations making it easier to find a resolution or mutual understanding while in conflict for example. I have a natural tendency of being drawn to positive music and movies.
What are your current best moments?
My evenings with my wife (Dre J. St-Laurent) in the medical field who has all of my respect for her contribution in this global fight against the Corona Virus.
My week-end martinis with my wife are lots of fun. Also since she recently discovered that I had acquired these barman skills from a previous life in the restaurant industry.
My morning coffees on the patio.
My days spent working in the studio then sending my painting out for delivery to clients or my respective art galleries.
Sy has some very interesting tools to maintain his positivity
I adapt my everyday vocabulary to maintain my positivity, I choose words and formulate my phrases so that they have a ''positive connotation''.
It may happen that my children or friends call me to vent out or complain about something in their lives. Once they are done, I finish the conversation on a good note or simply say ''now tell me something positive about your day!''.
I think of happy moments or my day-to-day responsibilities when a negative situation or thought comes along, I motivate myself by thinking of how precious time is and should serve for positivity.
What suggestions would you give others to help them maintain their positivity?
Choose with whom you open yourself to, stay close to those with a positive attitude. Keep a positive eye on situations, as difficult as they may seem, there's a solution for every situation. Feel good with letting go on things or situations as well. Learn to accept certain realities, do not deny. It is possible to adapt yourself to these realities to make the best of it. Stay open minded.
I have replaced the word ''problem'' by situation.
Never forget that every situation is temporary.
Be kind to others and take their perspective in consideration, look at the global picture, it will become easier to find zone of comfort and fulfillment.
So Sy tell me, how do you currently feel today?
I feel particularly good today and mostly honored to have the privilege of sharing my thoughts in this article.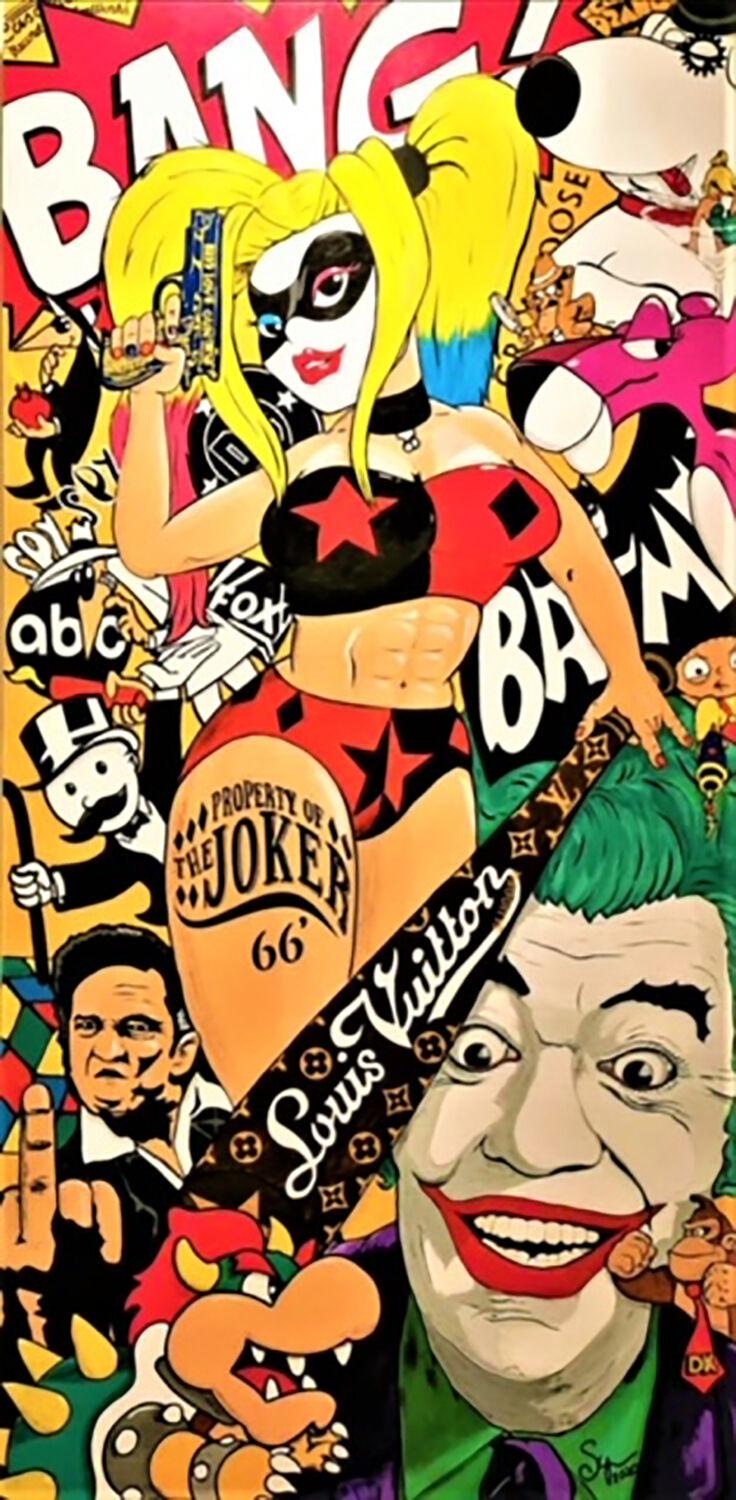 What is beautiful in your life?
On a personal note, foremost import is that my children and grandchildren are doing fine.
I have overcome potentially fatal health issues (I have Crohn's disease)
I am happily married (second time around lol).
I am extremely grateful for the success in my artistic career. I feel that my artwork is appreciated, that is has a positive impact and serves a purpose in society.
Everything is potentially beautiful in life when you choose it to be, it does not mean to fall into extreme denial though and say all is well if it is not, if your tooth aches go see a dentist! Lol.
Sy, what are you grateful for?
There is so much to be grateful for, my beautiful children, my loving wife, my amazing friends, my general health, my living in a free country, the roof over my head and my artistic career.
Sy, please add anything else you would like to share:
I would love to share my favorite citation by the great philosopher, chemist and economist of the 18th century Antoine Lavoisier who wrote.
''Nothing is lost, nothing is created, all is transformed.''
*****
To see Sy's beautiful art visit, www.syprevost.com
Thank you to multi-talented Meredith Fine and Sy Prevost. I hope their positive perspectives are helpful and encouraging. Next week our series continues with more positive perspectives which I hope will "Pump You Up!"
Have a wonderful week, and remember to Smile BIG into the Sunshine!
— By Suzanne Reisler Litwin
— AB