Welcome to The 2021 Spring Series – Pumping Up Positivity! This is the most encouraging series you will ever read. What's it about? I'm glad you asked. It's about living through challenging times with an encouraging positive perspective.
Everyone is living a very different life, especially now. Everyone has a different perspective and interesting tools for living in the positive. I asked an eclectic group of people to answer a questionnaire based on their "Positive Perspectives". In this series, I will share with you the very generous and thought provoking responses.
Perhaps you will adopted some of these positive tools and broaden your own perspective. Enjoy, Living in the Now!
Andrea Bassel – Dragon Boater
I asked Andrea what positive words does she think about or use during her day.
I am safe, I have so many opportunities. If I don't do something today, there's always tomorrow.
I asked Andrea, what is her positive perspective?
Life is unfolding, a story ready to be written. Mistakes can be corrected in the future, nothing is set in stone. Your life can be what you are ready to put into it. Yes, there are things that need to be done, sometimes they are unpleasant or seem like they make little difference overall, but there are so many doors to open. SO many surprises around the corner and there are bright sports that light up the ski, right under your nose, especially with family and loved ones. Kindness is the most beautiful gift you can give and that includes self-kindness, forgiveness, knowing we are all fallible. Goodness is so much a part of my life, for other, and I want it from others as well.
I asked Andrea what are her current best moments?
I trained for 4 years to be a competitive dragon boater. I went to Hungary for the World Championships for mixed men and women age 60 and up. I found out that I was the "extra" in the boat as someone else on the team was just turning 60 who had 25 more years' experience and qualified for the age category. They moved her from the younger category to our category where she had a chance to medal. I did not have a change to race, just to practice. I was a little crest-fallen and somewhat embarrassed as I was the only one left off the boat.
Competition was tough! The Russians and Czechs were really good. I rode the bus to the venue and cheered my team mates on through the days and they won Gold and Bronze! Amazing! Everyone was on the podium, congratulating each other; they walked around afterwards wearing their medals. I was happy for them. At the closing dinner, my coach, who has coached teams all over the world, made a speech. He spoke about how some team members from other groups complained about every little thing, where they were in the boat, how many races they did, etc. He looked at me and said, "These people are not like my Andrea, my Champion." Then, he presented me with one of his Silver medals, for being the best sport he'd ever known. I took the medal and think of it as one of the best moments I've ever had and just because I was me!
I also asked Andrea, what tools do you use to maintain your positivity?
I love what I choose to do. If I'm buying a gift for someone, I love choosing, how it will make them feel and how fun it will be to give it. When a new day begins, I have the opportunity to make something good. I trust that I will have a least a modicum of success from my efforts and if not, I will try again. Looking at the sun in the sky, a tree waving in the breeze, feeling colours as I do with my synesthesia, there's a richness of life that keeps me going. There's always a solution, even if you have to wait patiently sometimes for a solution to come. I always have hope!
Andrea, what suggestions would you give others to help them maintain their positivity?
Be good to yourselves! None of us are perfect, we need to accept each other and be good to each other. I found a cat on the street that was very fearful and we were afraid of her too. Over time, the car became the most wonderful little being. I remember telling my kids, after coming home from a vet appointment, "She didn't even bite anybody!" We all cheered and then laughed at how that sounded. Now when one of us is difficult, moody, or just not great, we use the reference one each other, (she didn't bite anybody!) We know we are just who we are.
Accept life as it comes. Time is a great healer. What you may not have in one area of your life, you can find in another. Try your best and that should be good enough as everything may change tomorrow, you never know. Nothing is written in stone. Trust yourself. Love yourself. Embrace your life.
Thank you so much Andrea for participating in our 2021 Spring Series. I hope you will be able to get into the boat this season. Dragon Boat racing is a very exciting sport. Your dedication is empowering.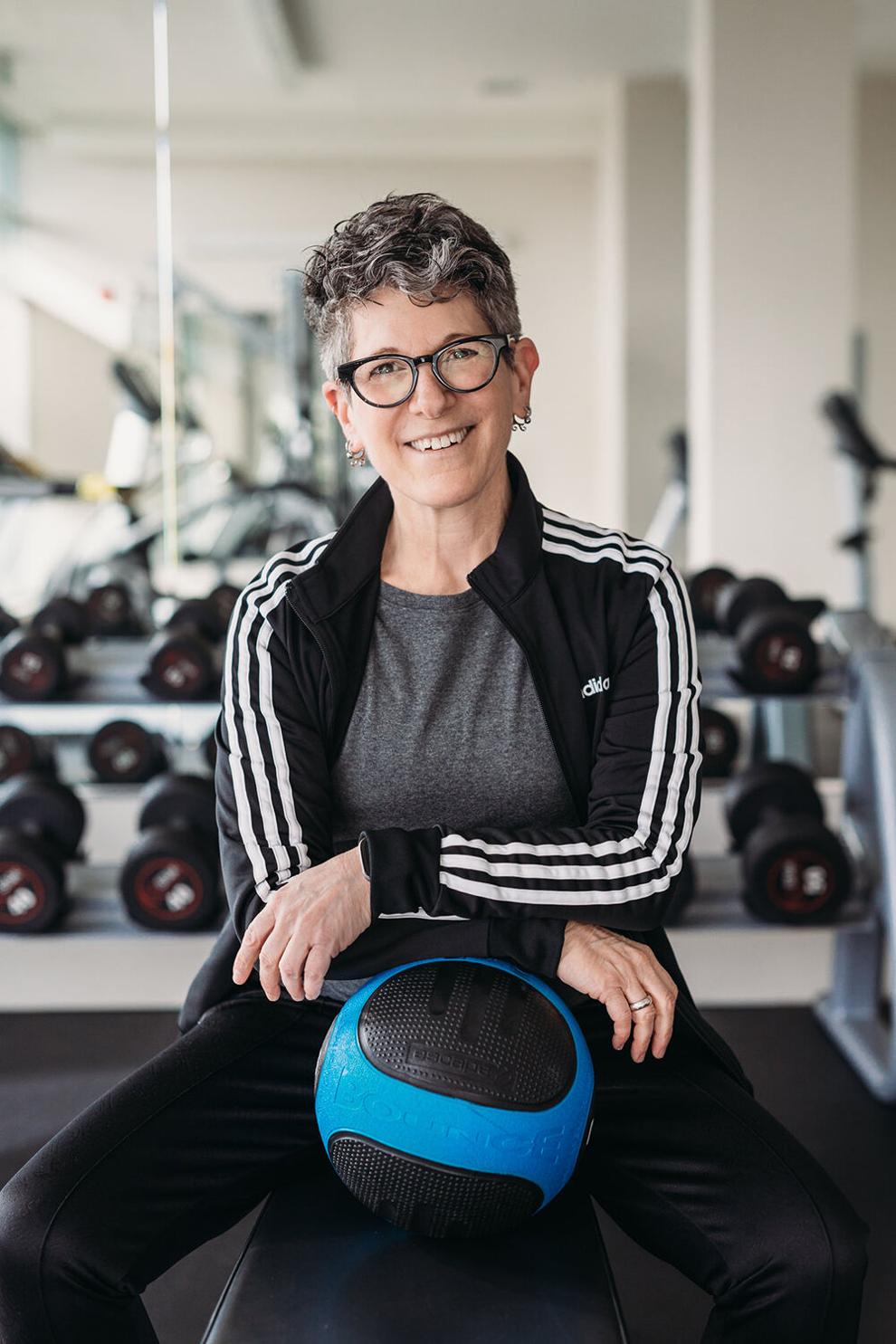 Emet Davis – Communications Strategist, turned Fitness Coach and Wellness Maven
I asked Emet what positive words do you use or think about during the day.
These days, as I've been transitioning careers, and have become a personal fitness coach, I'm focused on helping others (and myself) develop stability, strength, and endurance. These are very positive words for me. I think of these as 3 pillars of physical, mental, and spiritual health.
What is your positive perspective?
To be honest, it doesn't come naturally—and this has been a very difficult year with the pandemic and other big changes. I don't think of myself as a positive person, per se. Instead, I've had to adopt practices to help me feel more positive.
What are your current best moments?
My morning coffee and reflection/setting intention for the day. When I cook a meal for myself and its delicious. When I teach my kitten a new trick or play a game with him that I can tell he loves; then I laugh and pick him up and squeeze and kiss him. Monthly Zoom cocktails with former colleagues. Weekly Zoom gatherings with friends. Shabbat candle lighting with my Rabbi and congregants, every Friday night by Zoom. All of these things make me feel a sense of connection in the absence of my more familiar connections.
What tools do you use to maintain your positivity?
Last year in 2020, starting on Thanksgiving Day, I kept a positivity journal that my sister-in-law bought for me. Every morning, over my coffee, I'd reflect on the brief thoughts contained in the book, and then complete the exercise. This year, inspired by the 2 minute mornings (https://globalhappiness.org/books/two-minute-mornings/) I bought a Day-Timer expressly to write a few lines at the beginning of each day, beginning with the words "I will let go of…; I am grateful for…; I will focus on…" And, at the end of each day, I reflect on and write briefly about 2 good things that happened (Rose); 1 challenging thing that happened (Thorn); and something to look forward to (Bud).
Also, anything physical. Although I do weight training and it helps me feel strong (physically and mentally), what I most love is a walk in the woods or at the beach solo or with someone in my bubble.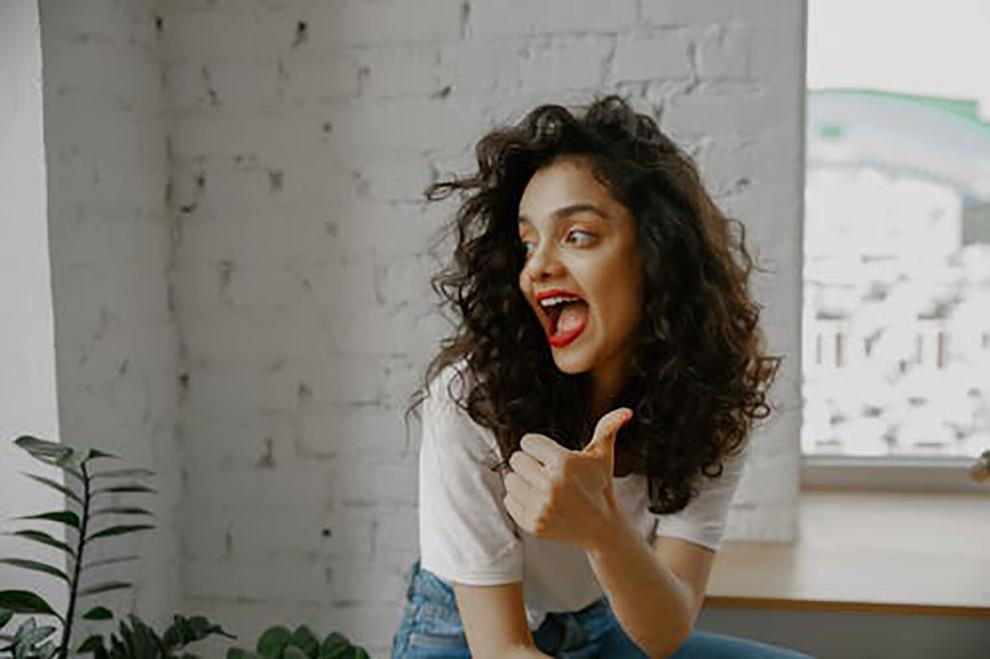 What suggestions would you give others to help them maintain their positivity?
Get in touch with the things that bring joy. They may be small things. If life seems overwhelmingly negative, consider something like a positivity journal. The exercise isn't intended to invalidate the hard parts of life—but it does help us recognize that not everything is bad.
What is the future like for you?
In some ways, really exciting. I'm exploring a new career—that is focused on health and wellness and meaningful connections. And while the end of my marriage last year was very difficult, there has been immense healing in re-discovering self-reliance and resilience during this solo period. I feel hopeful, about life being different, better—a NEW normal—as the world is vaccinated. And I mean the world here, not just our world. If we learned any lessons through this time, I hope it has been about balancing self-care with a genuine care of others. The Hillel quote has been my mantra this year: "If I am not for myself, who will be for me? And if I am only for myself, what am I? If not now, when?'
Lastly, I asked Emet, what is beautiful in your life? What is your joy?
My health—something none of us should ever take for granted again. Love. Family. Friendship. A good meal. A perfect cup of coffee. My adorable cat. Music. Sunshine. Natural beauty.
Thank you to both Andrea Bassel and Emet Davis. I hope their positive perspectives are helpful and encouraging. Next week our series continues with more positive perspectives which I hope will "Pump You Up!"
Have a wonderful week, and remember to Smile into the Sunshine!
— By Suzanne Reisler Litwin
— AB