"The image is one thing and the human being is another. It's very hard to live up to an image, put it that way."
― Elvis Presley
Very often people ask me, what is it about Elvis that you love so much? This is a loaded question.
Honestly, I could write a lengthy book about Elvis Presley. A long detailed book about his life and my love for him. It's real and personal and could be a page turner. Maybe one day I will write daily about him and develop our book. For now, here's a glimpse into this personal passion.
My interest in Elvis started a long time ago. Perhaps I was 10 or 11. I was born in 1962. It was around 1972 that I first noticed him. I was entering puberty and he was the hottest, sexiest and most adorable man alive – I thought.
Oh, the way he moved his body was stunning. His apple cheeks slightly lifted to show a gorgeous smile. The way women screamed his name and threw themselves at him, sparked my pre-adolescence curiosity. What was it about him that I was drawn to?
He was a beautiful man. He was an entertainer and he was the first thing I was able to identify as sexy. I didn't understand what sex was, but I felt something unique and different when I saw him perform and in photos.
1972 and 1973 were excellent years for Elvis. He was at the top of his entertainment game. He recently finished 31 films and a very successful comeback special in 1968. Now he had a show residence in Las Vegas at the International Hotel. He played most nights, sometimes twice. He was married to Priscilla and they had a daughter, Lisa Marie. The world loved him, including Little Sue.
Then in 1973, Priscilla left Elvis. Later on they got divorced. Graceland no longer had his two favourite gals around. The home felt empty and he felt real sadness, again. This was the beginning of the end for Elvis.
"Sad thing is, you can still love someone and be wrong for them."
― Elvis Presley
I didn't watch his deterioration, as the only time I saw him was on TV or in magazines and newspapers. The internet was not developed at the time. There was no way to see him, unless live in concert or in magazines and newspapers. I thought he was ok. I didn't know any better.
I didn't understand the complications of his life. I was young and just learning about relationships and love.
I did see photos of Elvis looking unfit and unwell. I figured he was getting older and was starting to look like everyone else's Dad too. In the 1970's, he had the look of most middle aged men I knew.
In the summer of 1977, I went to sleep away camp. It was a fun, hot summer. Until I got home and learned of the tragic news that Elvis died on August 16, 1977. I was 15 years old, he was only 42 years old.
NOOOOOOO!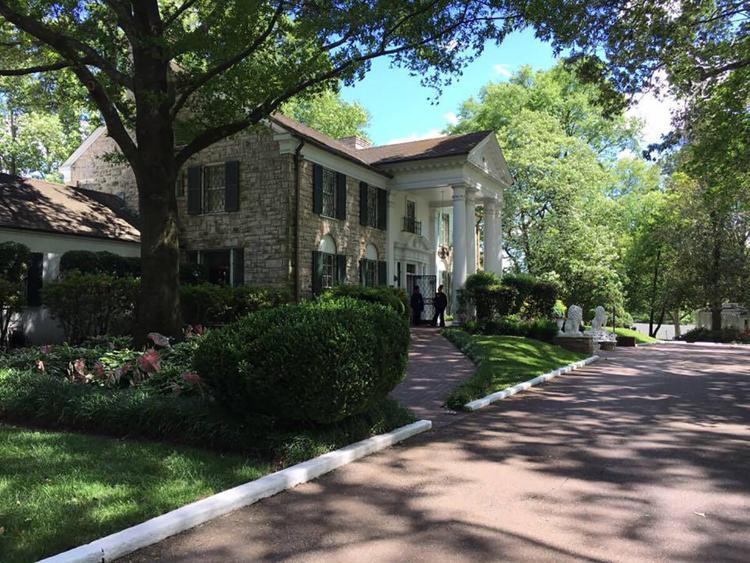 What happened? How did this happen? Where did this happen? When did this happen? Who was he with? WHY??? WHY??? WHY IS THIS HAPPENING?
I think I stayed in my room for days, weeping on and off. How could this have happened to my beloved Elvis? How does someone just die like that?
I watched his funeral on TV. I read all I could read about his passing. My childhood crush crushed my heart. This was definitely my very first broken heart. You never forget your first broken heart.
I was so sad. I dragged my ass around for weeks asking the same questions over and over again.
Grade 9 was about to begin and I had to pull my boot straps up, I was told by my Dad.
I started school a few weeks later and began to forget my sorrows. New cute guys were popping up on the TV. Donny Osmond, Keith Partridge, the Fonz and the Six Million Dollar Man, Lee Majors. This sort of kept my interest alive. A couple of cute guys at school added into the mix too.
I was going to be fine. Still my love for Elvis never diminished. It just lay dormant for a long while.
Books were being written about Elvis from all angles. Theories about how he died, his illnesses, his handlers, and conspiracies interested me, but many were hard to believe.
I still believe he died from a broken heart, a deeply missed love for Priscilla and Lisa Marie.
With the inventions of the internet, Facebook, Instagram, and twitter, there is now a way for likeminded communities to come together and share.
When I went to Graceland, Elvis' home, I had photos taken of me sitting on the front steps. I felt so much emotion being at his home. I felt his spirit around me. I posted those photos on my Facebook page. Suddenly, I found friends all over the world who also loved Elvis. Now, I'm in many groups and we are always chatting about him and sharing photos. We are the online world wide Elvis fan club.
There is also Sirius XM 19 which is Elvis Radio. I can listen to Elvis music all day and all night, every day! Big Jim and Argo are my favourite announcers and I'm always ready to play, The Elvis Quiz Show on Fridays at 1:30 pm. Or 12:30 pm Elvis time! This station is broadcasted from Graceland in Memphis.
But… What is it about him that I just love?
He was my first crush. He was my first heartbreak. He was also young and so beautifully talented.
He was a person who brought people together and created so much happiness. His music connected the sounds of the black community with the sounds of the white community. He was that bridge. He also changed the landscape of music. He brought rock and roll into the mainstream music scene. He was a trailblazer.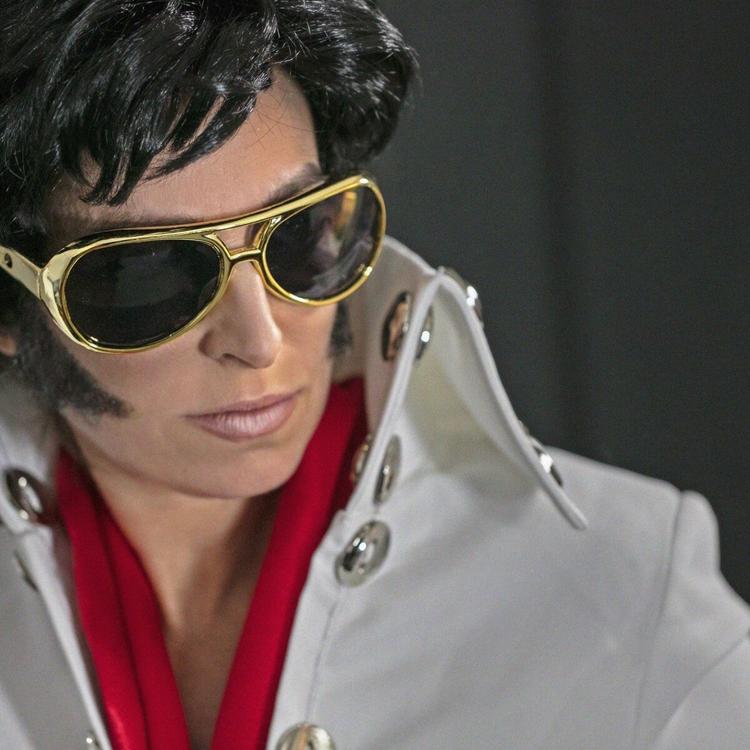 He was a good o'l boy from Mississippi. He had an ear for music and a spark in his body which couldn't be controlled. Many would complain about how he moved his body when he performed. He stated many times that he couldn't control his body. It did what it did without him knowing. His body had to move when he heard and sung music. By the way, this is why his left leg was always shaking.
"Rhythm is something you either have or don't have, but when you have it, you have it all over."
"Some people tap their feet, some people snap their fingers, and some people sway back and forth. I just sorta do 'em all together, I guess."
― Elvis Presley
Elvis was a generous person, a loving person who suffered terrible losses. He lost his mother when he was very young. He was also a twin at birth, however, his brother Jesse Garon, did not survive. Elvis' middle name is Aaron, named after his beloved brother. Then he lost his marriage too. It was a lot of sadness to handle, along with surging enormous fame.
I think he needed me to help him find love and trust again.
I think that if I was older at the time, I would have been able to help Elvis find his way after so much loss. I would have been able to give him the love he needed, without wanting anything in return.
He was seeking real love. Not love from his fame, but love of his life, health and spirit.
He wanted to have more children, but he wasn't able to trust anyone else after Priscila left. He had a real broken heart.
Today, I listen to his music every day. I love his voice. I look at photos of him all the time. He lives at my desk. I often read books about his life. Luckily, I've even met people from his inner circle of friends and I have listened to their stories about Elvis. The true and real stories of his search for love and spirituality after loss.
We share a common bond, a real love for a special, godly talented beautiful person.
Elvis left this world way too soon. I know, we will meet again. Somewhere, sometime, somehow, he will get to know me.
Love me tender love me sweet
Never let me go
You have made my life complete
And I love you so…
Treat yourself to some sweetness and screaming!
Elvis Presley "Love Me Tender" on The Ed Sullivan Show
Elvis Presley - Love Me Tender ('68 Comeback Special 50th Anniversary HD Remaster)
"THANK YOU, THANK YOU VERY MUCH"
― Elvis Presley
— By Suzanne Reisler Litwin
— AB