On a 10/10 perfectly warm July summer's day, I received a life lesson from the canoe.  But… First, let's start with a question? How to do you get an 86 year old woman with very stiff legs into a canoe?
Answer: Very Slowly & Carefully!
Although this has been a very challenging year for everyone, including my mother Noonie, her goal was to get back into the canoe this summer. She said, "No matter what, I'm getting back into a canoe!"
Her tenacity is inspiring and gives me strength and determination. July came around and every day we were sent Facebook memories of our many canoeing expeditions. Each day, Noonie called me and asked, "When are we going?"
We waited for what would be a solid good day. The day needed to be warm, windless, and mostly sunny with few aches and pains.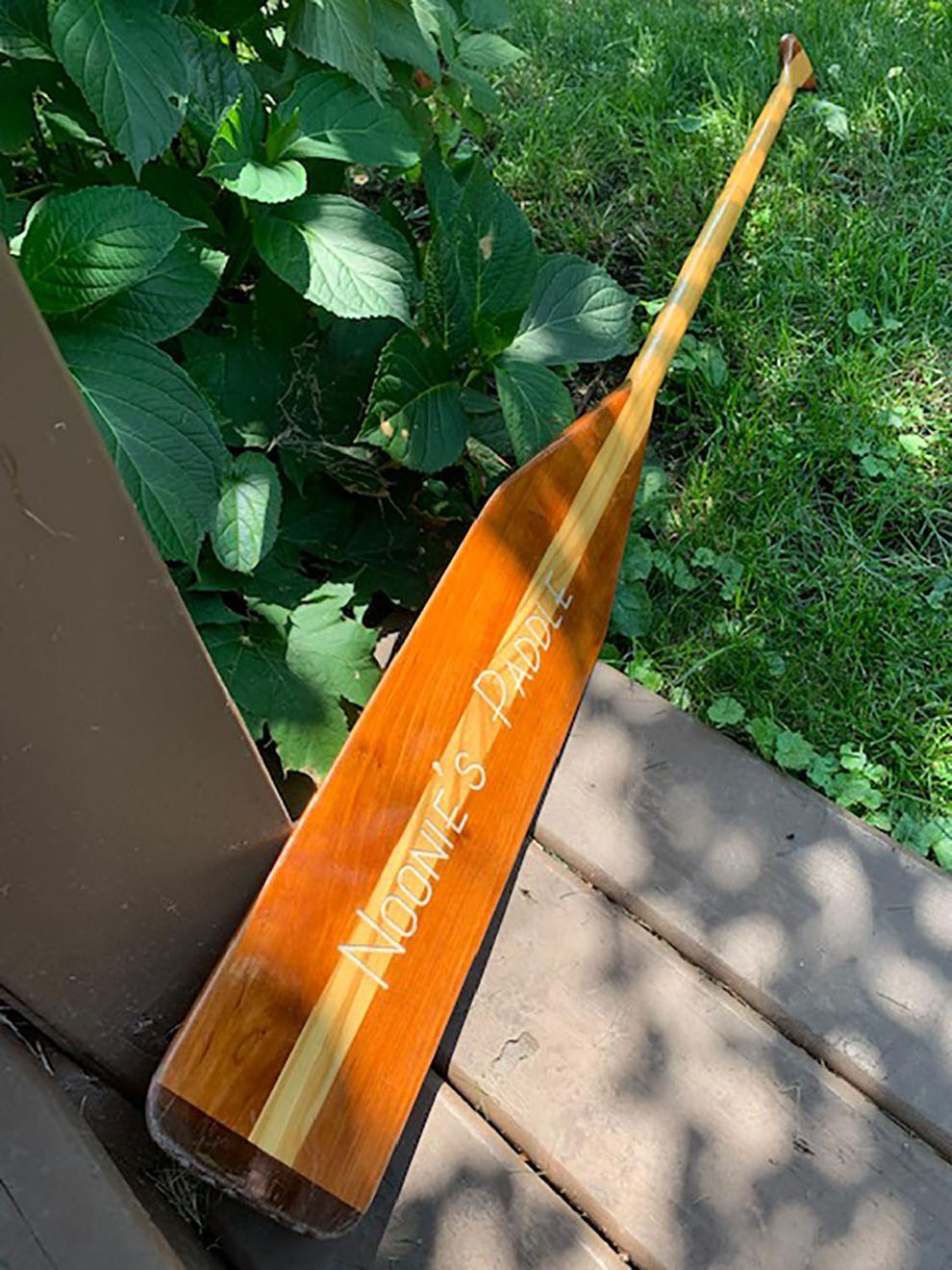 The plan was set for July 11, the eggie sandwiches were made and off we went to Tremblant Provincial Park, entrance at the Diable Sector to Lac Monroe.
We made it! BH (Baruch Hashem, which means, Blessed be God)
We rented a canoe for 4 hours, needed assistance to get it into the water and carefully boarded the boat.
With precision and careful adjustment, Noonie was comfortably seated in the stern (the back), her favourite seat in the boat. I gleefully sat in the bow (the front). All our equipment was near the center thwart close to the yoke. It's critical to keep the boat balanced with the weight evenly front, center and back.
Dipping our personalized paddles into the perfect lake water, we set off to a private little camping beach site to eat our picnic lunch. It was a 10/10 day she said. We paddled and spoke of the glorious day we or God chose for us. While listening to the loons we saw deer, ducks, and many dragon flies.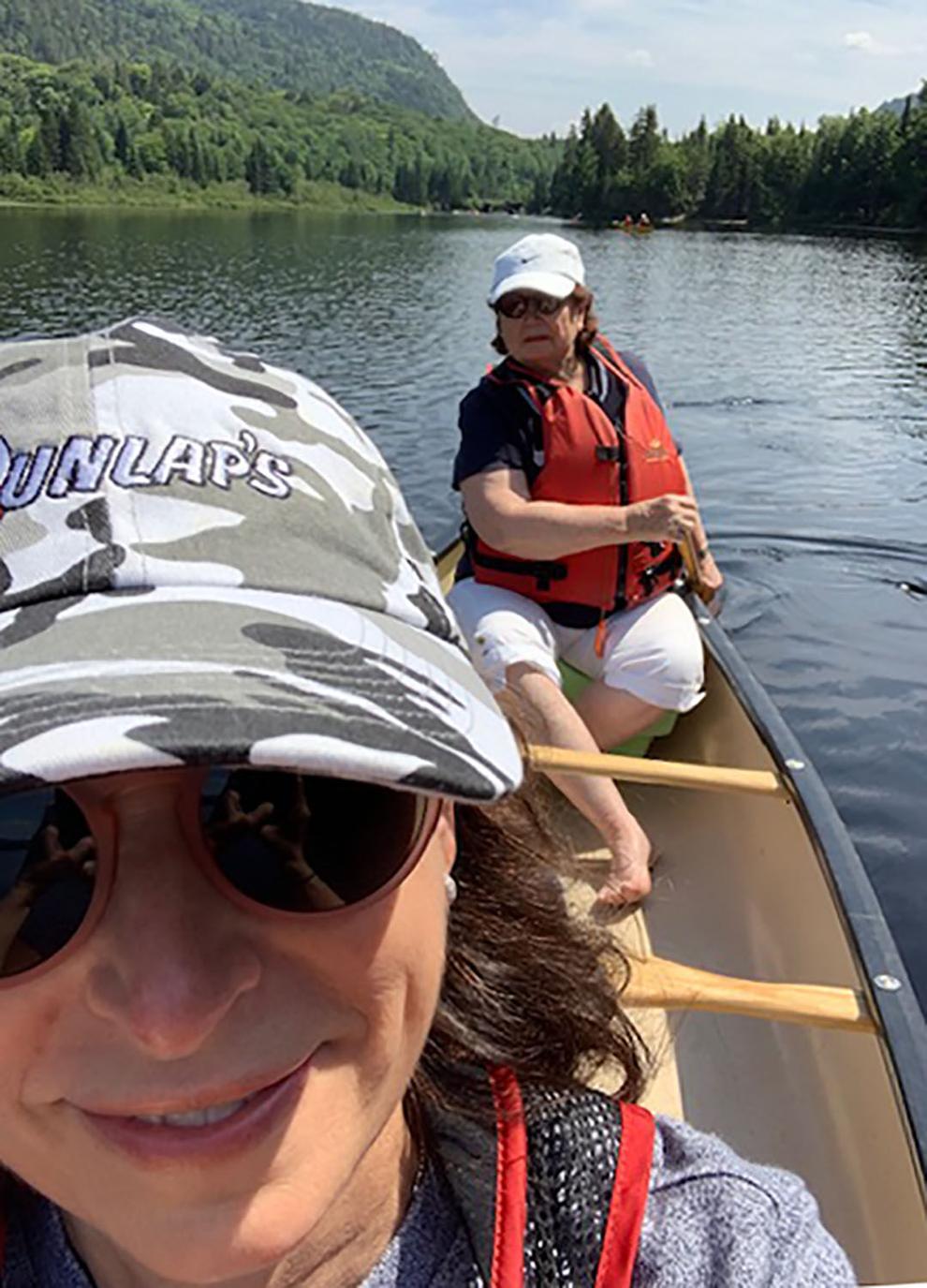 The lake was filled with other canoeists, paddle boarders, swimmers, pedal boaters, and kayakers. Everyone we passed with a friendly hi and bonjour was greeted.
Once out in the middle of Lac Monroe I asked Noonie for a lesson from the canoe.
This is what she said:
"I've been canoeing since I'm 6 and now I'm 86 and I'm still canoeing. So, you are who you are and things don't change. And… as long as I can keep being active… I will! The lesson from the canoe is to always be true to yourself. If you like to canoe, go canoeing. You like to do sports, you do them. You do whatever pleases you and be true to yourself and that's the lesson today."
Then she elaborated further:
"If you listen to yourself and give yourself what you want and need, you will be a content and a happy person. If you are always denying yourself and or only pleasing others, you will not be at peace. I am at peace because I am true to myself. I am who I am and as long as I stick to that, I'm good."
I thought about her lesson. I asked myself if I am true to myself. I came to a conclusion that I could be better. So that following night when my family ordered a pizza for dinner, I said it's fine to have that, but I really wanted to eat cereal instead. So I did. Before the lesson, I would have eaten the pizza because it was just easier. This time, I made myself a big bowl of cereal and ate that and felt more content.
It's not such a big decision to make, it was just my decision for myself and I liked that.
Back to the boat…
We docked the canoe on a sandy little beach in a secluded part of the lake. We got out of the boat and set up a picnic. Note to self, for next time, bring a folding chair for Noonie.
We ate eggie sandwiches and cherries. Of course she initiated the "Who can spit the pits out the farthest" competition. Every year I lose. She is a pro at this. We sat around and watched the lake, sky, and wildlife. At many times of the day the sky was mirrored onto the lake's surface. "Perfect day." she proclaimed again.
Some days seem to drag and other days seem to fly. So, back into the boat with a few more cherries to spit pits into the lake water. I lost again!
The rented canoe and life jackets were returned. Our personalized paddles went back into the car and the 150 kilometers drive home began. A day well spent with my brilliant canoeist, tripping counsellor mother.
Alas, I was given a Lesson from the Car on the drive home: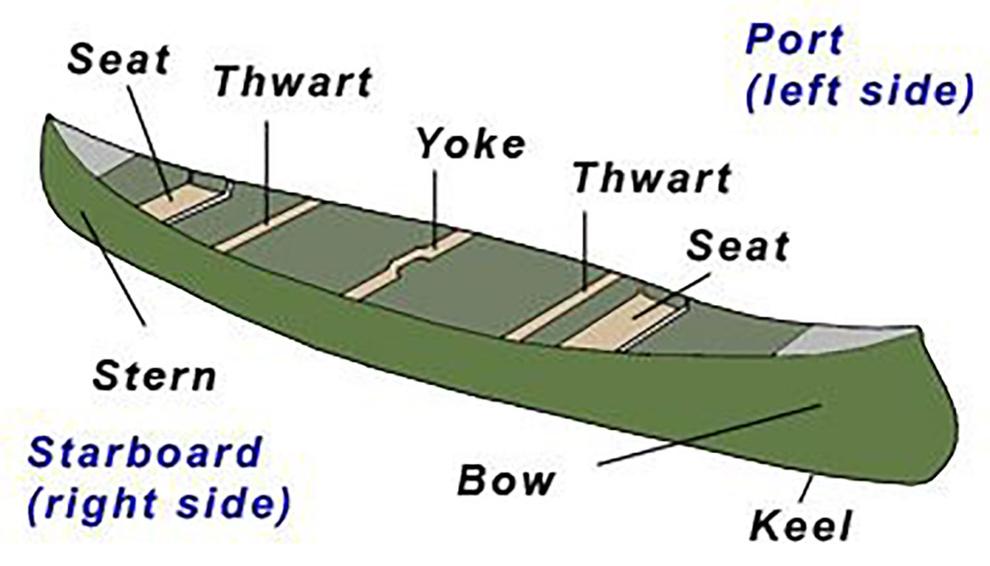 "Remember Sue, take this day and put it into a bottle. Share this and encourage others to be true to themselves. If more people did this, the world would be more at peace. Contentment is peace at rest."
I said, "Mom, how am I supposed to concentrate on driving when you give me divine ideas to think about?"
She said, "I'll text it to you."
She did… 2021 there you have it.
I bottled that day forever.
We hope to go back in the canoe one day in August or September and I won't forget the folding chair this time.
— Suzanne Reisler Litwin
— AB