Is this a Cinderella Story? Yes! As it has some of the same attributes. However, it all starts in the classroom. I am a creative writing teacher at Concordia University and at The Cummings Centre. Each year I teach approximately 100 students. Often my students take more than 1 of my courses. I love my returning students as we become a family.
At The Cummings Centre, I teach the creative writing course titled, "Write About It". Since 2017, I have had the privilege to teach a core group of returning students. This unique group of students has attended my ever changing course for years. We have grown together as a family. I love my students and I feel my students love me too.
Sometimes, I feel more like their friend than their teacher. Maybe I am something of both, "Frienacher"? I must be a hybrid of a teacher and friend. It feels also like a family. Maybe a "Famfrieneacher"? Whatever the title is, it feels really good.
Getting back to the Cinderella Story…
Over the past 35 years, I have taught many, many students. Over the past 40 years, I have also raised funds for the Juvenile Diabetes Research Foundation. In the last two years, these two passions have converged. How? I think social media has played a big role in this and perhaps my column readership came into play too.
I usually try to keep these two areas of my life separate. I do not use my teaching platform as a means to raise funds. JDRF is reserved for my private (but public articles) life.
However, I do encourage my students to be my 'friend' on the many social media platforms. I always tell my students, "Once I'm your teacher, I will always be your teacher." I'm always available for their writing needs. Just because the course is over, doesn't mean my availability is gone. It will always be there. I have become friends with some of my students, even to the point as being invited to their children's birthday parties!
I consider my profession one of the luckiest to develop beautiful lasting friendships.
Again, back to the Cinderella story!
In the Spring of 2020, I was in the middle of my JDRF Fundraising Campaign when the pandemic started. Suddenly, I had to do everything online and through email. No more print materials allowed. I did not think my fundraising campaign was going to be successful. But, every time, I got close to reaching a goal, my Cummings Centre student, Wendy Albert, donated to my fund and I reached that goal. For example, if my goal was to reach $20,000 and I was at $19,900, she would donate $100.00 to see my goal realized.
This happened quite often during the 2020 JDRF Fundraising campaign. Every time, I got close to reaching a goal, Wendy was there to make sure it was realized. I was overwhelmed by her commitment to my team's success. In all my years with JDRF, I had never experienced such an amazingly committed person. I felt her love and devotion.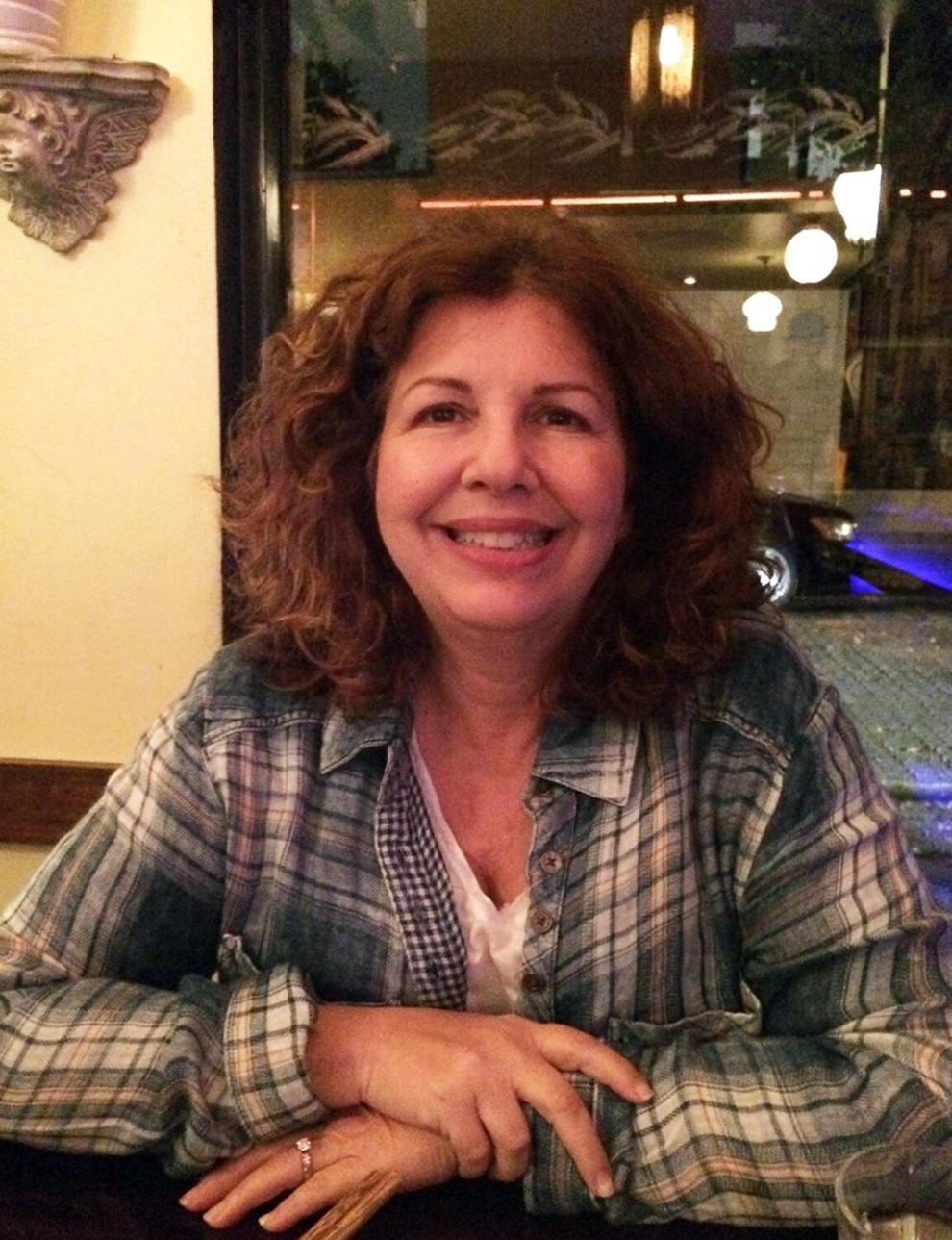 Wendy Albert's generosity stems from The Albert Family Foundation which was started by her parents. Their mandate is to help children's causes here in Montreal. With parents getting older, they've shifted the focus to help aging seniors as well.
This year something else happened…
The 2021 Spring JDRF campaign started with renewed enthusiasm. There was more hope our event and fundraising would be less restrictive. My LOVE themed "LOVE ME DO" and "LOVE TO FIND A CURE" sponsor letters went into the mail without a hitch. As soon as they were received, donations started to appear. When this happens, I feel as though I receive little gifts – almost every day for 2 months!
Many wonderful sponsors made beautiful and generous donations. Wendy was one of first to donate as soon as the campaign started.
After the 200 sponsor letters went into the mail, I start my social media campaign. I reach out to all my 'friends' and readership to help us raise funds. I kept the campaign alive with emails, and media posts. I frequently gave updates as how the campaign was doing and how much funds we raised. Also, I let our followers know where we were situated within the JDRF organization as far as our fundraising levels. As I write this we are currently in the #3 position in fundraising in Canada. So Team Suzie's Sweethearts is doing very well!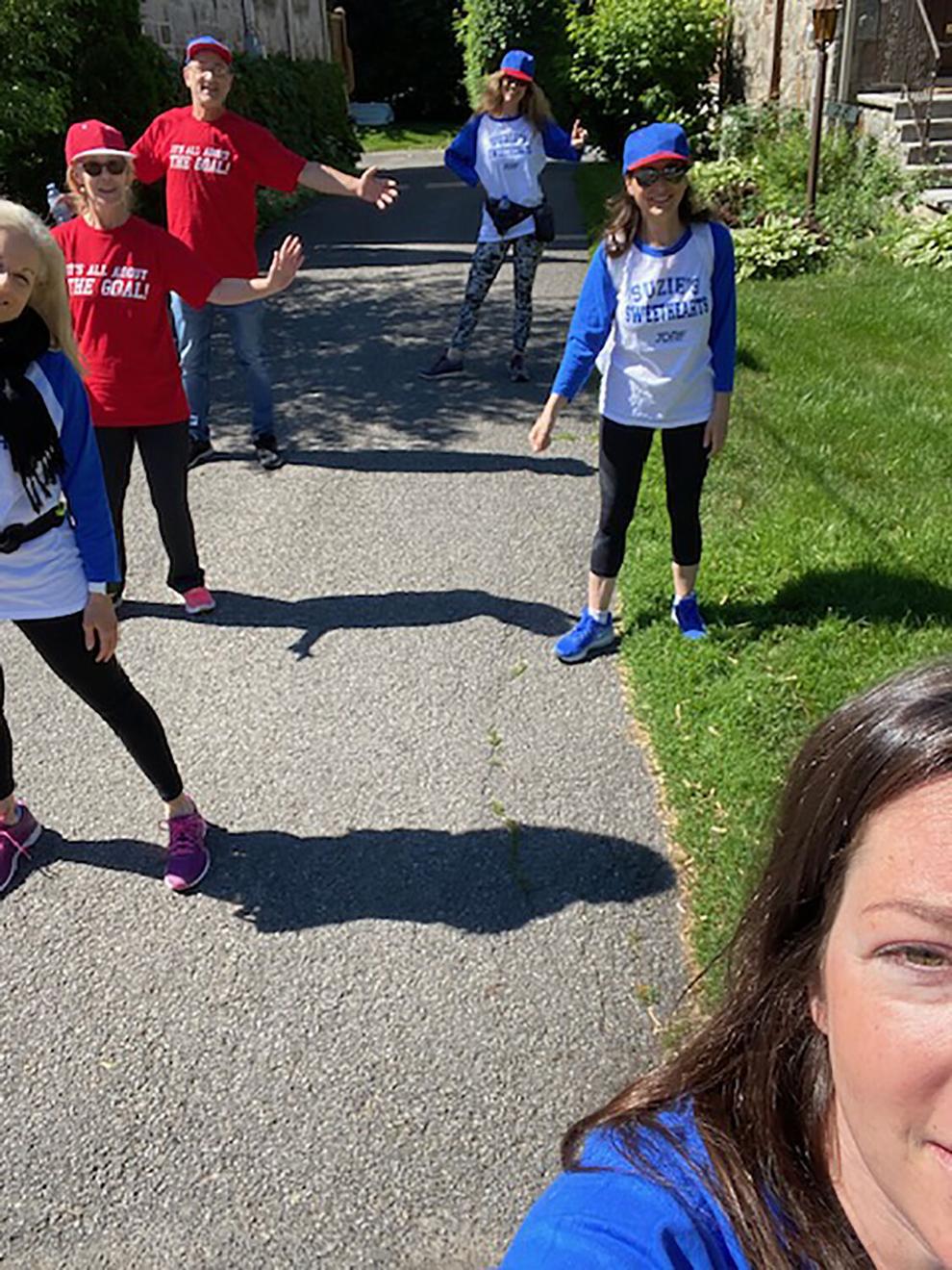 This year our goal of reaching a new all-time record of $30,000 was quite lofty. At first, I set the goal at $20,000 because I didn't want to be disappointed. Halfway through the campaign, I changed it to $25,000 because I wanted to challenge the team. Then I told myself one night that staying safe is cowardly and there's nothing wrong with at least trying to reach a new bigger goal. So I set the fundraising goal to $30,000 and braced myself.
For my team, Suzie's Sweethearts, the JDRF Walk to Cure Diabetes campaign starts on April 1st and ends the days after the event which is the second Sunday in June.
Towards the end of May, I felt our team was in a very good position as we had reached a little over $26,000. We were getting closer to our goal. It seemed possible, very possible to obtain it.
Each day more donations were received and we were inching our way closer to reaching our goal. Excitement was building within our team, in my home and in my family. FYI, as a family, we are all on the team.
Every day I would send a text to our family chat with the newest total update. No one could escape the excitement and anticipation!
We were inching daily towards the goal of $30,000.
In the same week, I taught a class with my Cummings Centre students. The topic was writing Fantasy Fiction. The writing prompt was, "You are given a magic wand. What will you fix with it? Be careful of your choice, as somethings are best left alone, but somethings need a big fix too. Homework: Write about what you will fix with your Magic Wand.
The campaign was stagnating a little bit. I felt it had reached a plateau. Our team total was stuck at $28,234 for quite a few days. I sent out more reminder emails, hoping for more beautiful sponsors to participate. I posted more often on social media, perhaps a little annoying at this point.
Suddenly, momentum started to pick up again…
Then I received a message from Wendy Albert...
"When you get to $29,000 let me know."
OMGOSH! My dear beloved student!
That night I went to bed very late. I couldn't sleep. I thought, she had already given a beautifully generous donation.
A few days followed and more donations were received. We were getting really close to our goal.
On Friday June 4th, I woke up to the total of $29,434. I was at my desk writing a Facebook post stating we had 1 more week to our event on June 13th. It was a hopeful message to encourage those reading to help us reach our goal in curing diabetes.
While I was writing the post, my phone lit up! Messages from Cindy and Jessica my JDRF peeps.
"Congratulations you reached your goal! Bravo to Team Suzie's Sweethearts!"
What? What happened?
I checked to see and there was another message from Wendy Albert.
She wrote, Done!!!!
And… Just like that, Wendy turned into my Fairy God-Mother and I was Cinderella!
With her Magic Wand, she donated again, with the pure intention to help us obtain our goal of $30,000.
I sat in my office stunned, looking at my phone and my computer for answers. I was overwhelmed with emotion. I simply started to cry tears of joy.
Someone out there… Wendy really loves us.
This feeling was beyond anything I had ever felt in my many years of fundraising. Wendy purposely wanted us to obtain our goal and waited for the opportunity to do so.
Humanity reigns! Magical Fairy God-Mothers really do exist!
With all the horrible we have experienced in the last year and half, I felt totally restored in the belief that there are Super Heroes among us and Wendy is one of them.
When I called to thank her, she quoted our most recent lesson. I said, "You are my Fairy God-Mother!" She laughingly replied, "Yes! And I used my Magic Wand!"
Within our conversation, no matter how often I said the words thank you, they paled in how I truly felt.
Dumbfounded, Overwhelmed, Over-joyed, Restored, Grateful, Beautiful, and Loved.
I can find many, many more words to express my gratitude.
Even writing this, I am still in the present state of being humbled by her act of love and kindness.
In my 2021 JDRF campaign sponsor letter I used such slogans as: You Know I Love You, Love to Find a Cure, Please Love Me Do, Love, Love Me Do. The campaign's theme this year is 'LOVE'.
I was giving LOVE to my sponsors.
I had NO IDEA I would receive SO MUCH MORE LOVE IN RETURN.
— By Suzanne Reisler Litwin
— AB