I did not expect that reaction! When I wrote the article, "X,O Love your Candy Girl", I hoped people would enjoy the topic and some might even relate to it. It was written with light humour; so maybe some would laugh and reminisce about vintage candy.
I did not expect to read Confessions of Candy Lovers! Apparently, I touched upon a secretive subject shared by many people.
I received emails, private messages, texts, and comments on all the social media platforms I use. Some declarations were, "I love candy too! I'm also Candy Girl. I'm a mid-day Candy Guy. I love Rock Candy, fudge, and taffy. Do you remember the $1,000,000 chocolate bar? I'm a Swedish berry freak! Keep the secret; I only eat candy after midnight."
People listed all their favourite candies, which reminded me of a bunch more candies I like. People told me of the places where they bought candy as a child, teenager and adult. I learned so much about other people's love for candy.
Perhaps you can say I touched a "Sweet Cord" with the article. So much so, I decided to jump into the topic further. I would say that my readership inspired me to discuss candy in a more serious way.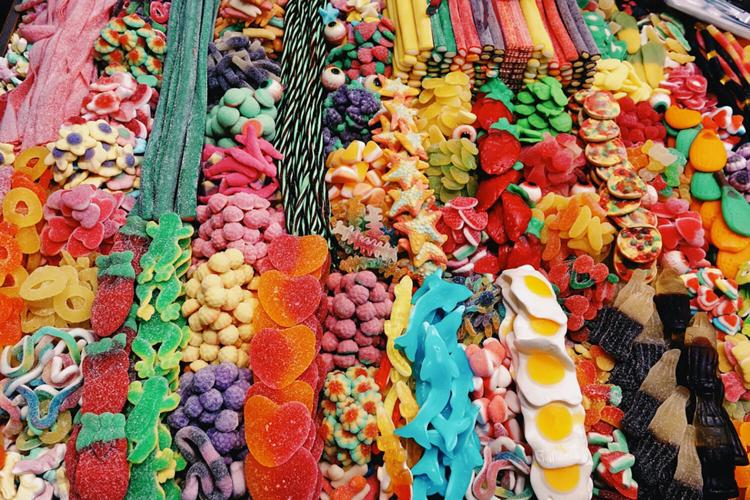 A few readers described candy as their secret private pleasure. Ooooo, that sounds sexy to me. Candy was also described as a daily needed treat. "It's a necessity for me", some proclaimed. "Controlling how much I eat is the challenge", others noted.
Beware! There are stores which are traps for candy lovers. Even more so these days with spaced out lines towards the cash registers. Here I am waiting to pay for some pharmacy items. While I wait, chocolate bars are looking at me! They are asking me to take them home. "Hello Sue! Don't you want to eat a Caramilk bar on the way home? How's about a Hershey with almonds? I know you're hungry. Eat half now and half later."
I must ignore them. Hear no evil, see no evil, speak no evil.
Again, I'm at the Dollar Store and the lineup to the cash is long. I am now weaving through the candy aisle. Again, I see and hear the candy. "Sueeeeee, I know you want to eat the Bounty Bar! How's about some Nibs?" Chocolate covered marshmallows… "NO!" I scream in my head.
Stay focused on the task. Get in and get out without candy! Congratulate me! I made it out side without buying candy… today!
What surprised me is how many people love candy and eat it privately. Like it's a bad thing. I know it's not a healthy food choice, but neither is smoking and people do that out in the open. I think.
I was given directions to a special candy store across town to buy, as I was told, "The most delicious homemade chocolates ever to be made in the whole wide world!" I'm going to venture out to try these special sweets.
The lists were very long. People made lists of all the candies they loved growing up and into adulthood. Lick-a-maid sticks, licorice pipes, candy cigarettes, and Laura Secord mini milk or white chocolate lollipops, etc. YUM!
As well, settings were beautifully created and described as, "I went with my brother to the local store at the end of our street. We bought hockey cards and loved chewing the gum which came inside the packs. We ate long shoe string red licorice by wrapping it around our fingers. We sucked on jaw breakers until our jaws were sore. And we loved Black Balls, because we kept taking them in and out of our mouths to see the colours change."
So nostalgic and so wonderful to share. Thank you!
"The smell of hot cotton candy at a fair or carnival always prompted my excitement. Eating the cotton candy was so sticky and fun. How it was so big and shrunk in your mouth was genius," stated Eric.
OH FUDGE! I might lose my mind here. For me, there is only one kind of fudge which I'm devotedly crazy in love with. Penuche with walnuts is brilliantly crafted by the Harbor Candy Stop in Ogunquit, Maine. Nothing is better than that fudge. Actually, you can toss in some chocolate fudge with marshmallows from the same store and you've doubled me over! Ok, I will also devour a Carmellow from the same store. This is a marshmallow with caramel on top and covered in dark chocolate. Sinfully delicious! Actually, this is my ultimate favourite store in the Beautiful Place by the Sea, Ogunquit Maine.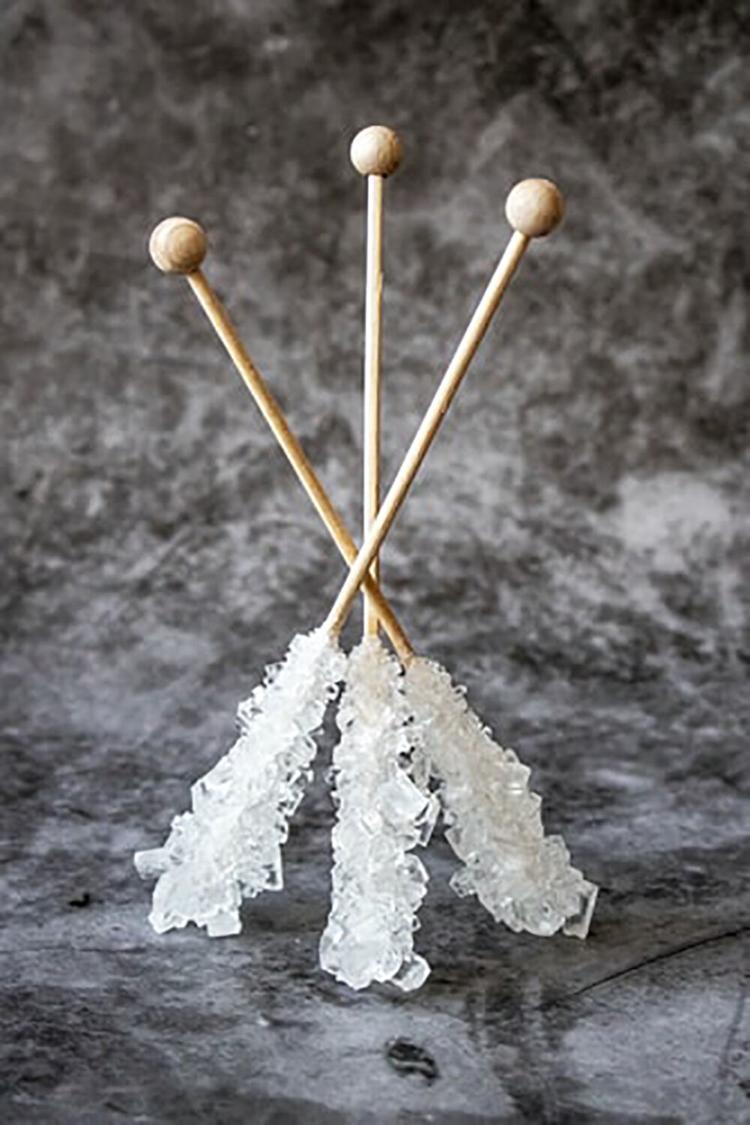 Can you guess what time I'm writing this article?
If you guessed way past midnight, you are correct.
And now the battle begins…
   "Sue go to bed. No candy now."
   — But I have a tiny piece of Rock Candy just waiting to be finished.
   "Sue, be good. Go to bed. No candy!"
   — It's a little piece, not even a drop. I need something sweet before I go to bed.
   "Sue you just finished eating ice cream!"
   — Stoppppp telling them all my secrets!!!!
Please continue to share your favourite candies, stories, and places to purchase. I loved reading every little bite!
P.S. If you had to describe yourself as a candy, which candy would you be?
— Suzanne Reisler Litwin