While the local Society scene grinded to a halt last spring due to the pandemic, it is still nice to showcase the organizations which have worked outside of the box to maintain their goals. The traditional Annual Dinner of the Montreal Clinical Research Institute (IRCM) Foundation, which took place recently, is a good example.
Reinvented in a virtual mode due to the health constraints of COVID-19, the event was a resounding success. Under the theme of Chercheuses d'espoir, highlighting IRCM women researchers, this unusual edition raised over $370,000. For the occasion, over 300 participants gathered through a high quality digital platform, where they learned more about three IRCM female researchers and their research projects, including work on COVID-19, during an encounter hosted by journalist Catherine Perrin. In keeping with the Annual Dinner tradition, gastronomy played an important part in the evening, thanks to the aperitif cocktails delivered to each participant prior to the event. Participants were also offered an exceptional silent auction. Since its inception, the IRCM Foundation's Annual Dinner has brought together business, research and life science communities, to raise funds in support of health research at the Institute. To this day, a total of $4.4 million was donated to research through the event.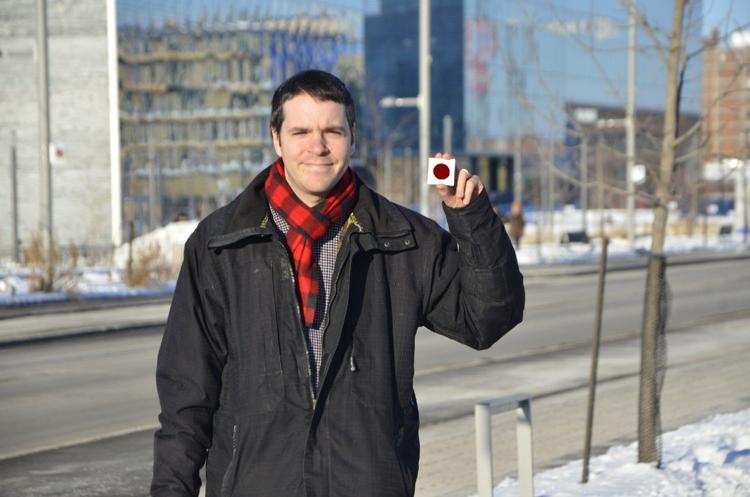 A NEW COVID VENTURE: A Cote-des-Neiges man has created a simple device that he hopes will help fight the spread of COVID-19. Raphael Stein, a 30-year-old graduate of Concordia University and father of three, says that his test provides a quick way to verify the presence of one of the virus' most telling signs. "Back in February, we were told by doctors in China, Italy and other places that anosmia — a loss of sense of smell- was a key indicator of COVID," he shared with me. "So I was surprised that at airports, hospitals, and other places, nobody was checking for it. At best they were only checking temperature, a largely meaningless indicator." Stein, a software developer at an artificial intelligence startup in the Plateau, says he was sure that any day someone would introduce an anosmia test. But nobody did, so when he finally found some time last November, he created one himself. He filed for a provisional patent and is now working on "getting it out there." The test is simple — it's just a miniature, sealed envelope with a scratch-and-sniff area printed on its face. Inside the envelope is the name of one of the more than 50 possible common scents the test could have. A guest verifies that their sense of smell is intact by correctly identifying the scent. Stein is running a limited trial, but encourages businesses interested in trying SniffChecks for free to visit his website, sniffcheck.info or email getsniffchecks@gmail.com
THE RECORD BREAKERS: At over 300,000 plus streams across platforms and following their recent debut at number one on Amazon Music's playlist, West Island pop-country band The Record Breakers offer a "warm sweater on a cold day" in song form with "Winter" — their new single, available now! "This is one of my favourites that I've written," member Bella Galasso shares of the song that recently debuted on Spotify's official 'Christmas in Canada' playlist. "I was 18 years old when I wrote it, and had just begun a new relationship. I think this song captured my feelings then and still does now, three years later. This song has always meant a lot to me, and contains lyrics that continue to comfort me today." Bella, her brother Julian and other bandmates Hayden Nolan, Michael Vallinakis and Devan Meisner represent a tremendous local success story. You can see my video interview with them on Suburban On Air.