The 65th annual Queen Selection Night for the annual St. Patrick's Day Parade took place earlier this month at the EVO Reception Hall downtown. Some 300 people were in attendance to watch the annual public speaking competition and the live entertainment.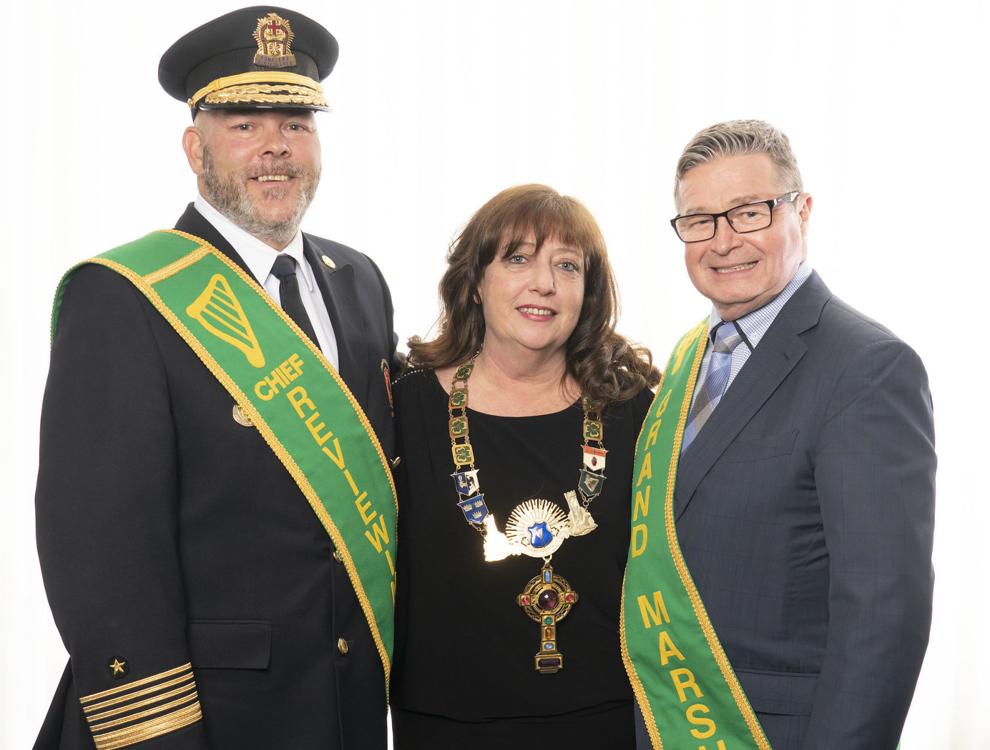 The night began with the introduction of the 2020 dignitaries for the parade: Grand Marshal Shawn O'Donnell, Head of School at Sacred Heart; Chief Reviewing Officer Steve Garnett from the Montreal Auxiliary Firefighters; Patrick Lesyk, Kate Bevan-Baker and Dave Gossage from the Celtic Folk Band Solstice, recipients of the 2020 Liam Daly Heritage Award and the 2020 Simon McDonaugh Humanitarian Award Recipients, the organizing committee for the Ste Anne's Hospital New Year's Eve Show. All were welcomed and customary items and sashes for the parade were presented.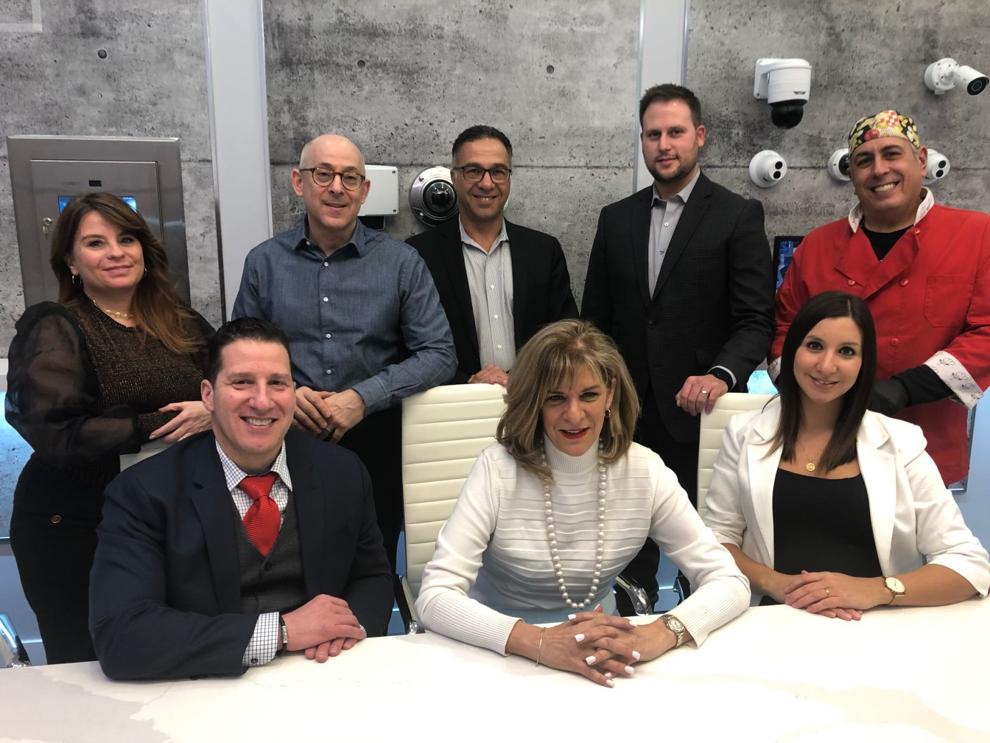 A queen and four princesses were selected after three rounds of speaking, among 13 candidates. Federal Justice Minister David Lametti was joined by Liam Twomey, Lisa Forget, Fergus Keyes, Mary Lynne Loftus and Dr. Aisling O'Gorman on the judging panel. Orla Mahon was chosen as queen while Megan Sweeney, Julia Barnwell, Aveen Mahon and Rebecca McAuley are this year's princesses.
Entertainment for the evening was presented by the Bernadette Short Irish Dancers, Joey Elias, True North, Lisa and Christine Forget, Francis Baddeley, Shae O'Donnell, Terry Clahane and the Webster Sisters.
This year was a special one as 35 past queens and princesses returned to the event and were honoured on stage. Some queens and princesses dating back to the '50s were in attendance, including Queen Erin Shannon from 1958. The big parade takes place downtown on March 22, preceded by the Gala Charity Ball March 6, the Irishman of the Year Breakfast March 14 and the United Irish Societies of Montreal luncheon March 17.
LET'S GET GOING: Business matchmaking took over IMotion Security in St. Laurent last Thursday as motivational sales analyst Marcie Balaban of Let's Get Going held a VIP lunch featuring corporate executives and entrepreneurs. I was fortunate to be in attendance to watch a whole lot of networking going on.
What Balaban has been doing the past 18 years through her company is the co-ordinated pairing of entrepreneurs and corporations by arranging small boardroom meetings with various owners or upper management of companies that she believes are good matches. Instead of blindly talking to unknown attendees at a cocktail party, her approach is to create a directed meeting between business owners and executives with a common purpose of finding trading partners and referral sources. Brian Schwenger, the vice-president of operations of Hitek Logistics and a magician as well, gave an inspiring presentation and noted DJ entertainer George Thomas catered the affair via his Wild Thing Party Mobile. As members devoured the delicious lemon chicken, salmon, salad, potatoes, rice and desserts, they continued to make new connections. Marcie should host her own reality show! What she does is that good. Three hours went by in a blink of an eye! IMotion Security host Kristin Marini told the group about the 21- year-old company, which has clients Canada-wide and will soon expand to the United States. Frederic Abenaim is the president and CEO. Let's Get Going has 147 members, 97 percent of whom are presently active.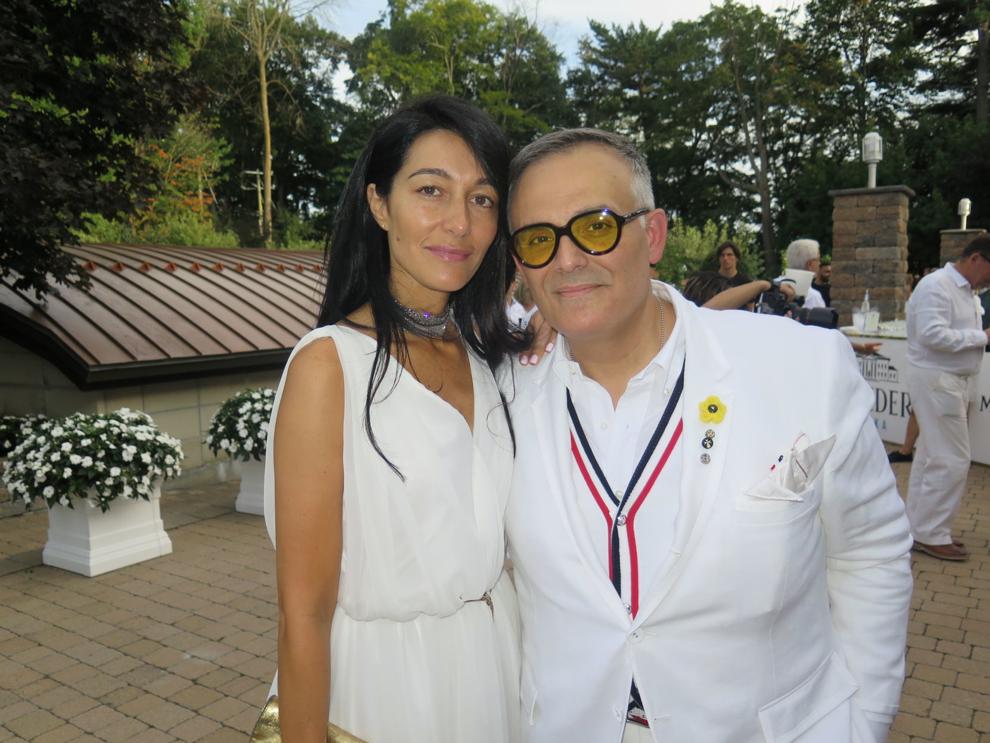 GUZZO HONOURED: The Canadian Italian Business & Professional Association will honour Cinemas Guzzo boss and CBC reality show star (Dragons' Den) Vincenzo Guzzo as Personality of The Year tonight at the new Giulietta Pizzeria at Marché-Central. The award originated in 1967 for the purpose of paying tribute to outstanding individuals for their exceptional dedication and tireless efforts in contributing towards the public's welfare. Needless to say, Vince is deserving.