In an effort to bring an abundance of joy and spring colours to its members,  Shaare Zedek Congregation in NDG has teamed up with Summit School's TECC program for a beautiful "win-win" initiative.
Founded in 1963, Summit School provides a supportive, special education environment that meets each student's needs and fosters learning, personal growth, well-being and independence. Summit Flora is a work-oriented training program for students between the age of 16 and 21. Its primary objective is to provide an environment where its students can develop problem solving, fine motor, and social skills through a creative and hands on approach.
This is not a fundraising program, but rather an opportunity to provide critical job-training experience to their students. Each order provides Summit students with the opportunity to practice their skills and gain valuable working experience that will hopefully increase the likelihood of future employment.
While many of their congregants were making arrangements to hold virtual Seders this Passover, interim president Mark Merson came up with a creative way to share the program with the Shaare Zedek Congregation. The synagogue collected orders online from their members, providing the Summit School students with the job of assembling flowers and delivering them. Each bouquet arrived at the SZC members doorsteps in an organic cloth wrapping and a special holiday greeting from the students and synagogue clergy.
"Partnering with the Summit School has been a win-win experience for us at Shaare Zedek," said Merson. "We are excited to learn about the impact the school is making in the lives of so many wonderful students and to contribute, even in this small way, to their success. Many of our members were happy to participate and benefit two incredible community organizations."
"We envision a future where our students become engaged members of their community, having acquired the skills and confidence that lead to a fulfilling life," added Stu Guttman, Director of Development at Summit School. "Partnered programs like this really gives them the opportunity to show their skills and shine."
If you would like to learn more about Summit Flora program or order flowers, please contact Vicky at vsurplice@summit-school.com. To learn more about the Shaare Zedek Congregation visit ShaareZedek.ca.
THE NAZI'S GRANDDAUGHTER A MUST READ: What would you do if you found out that your war-hero grandfather was not a hero—instead, he was responsible for the deaths of 8,000 Jews? The Nazi's Granddaughter is Silvia Foti's first-hand account of her shocking discovery that not only reshaped her family history but also exposed an official cover-up by the Lithuanian government that resulted in an internationally followed lawsuit. Her discovery has undone a national narrative in Lithuania which converted Holocaust villains like Silvia's grandfather into war heroes. This disturbing story begs questions of Silvia and her readers: How should our family's past, shameful or noble, shape our identity? Why are some European countries still in denial about their role in the Holocaust? How was this kept secret until now?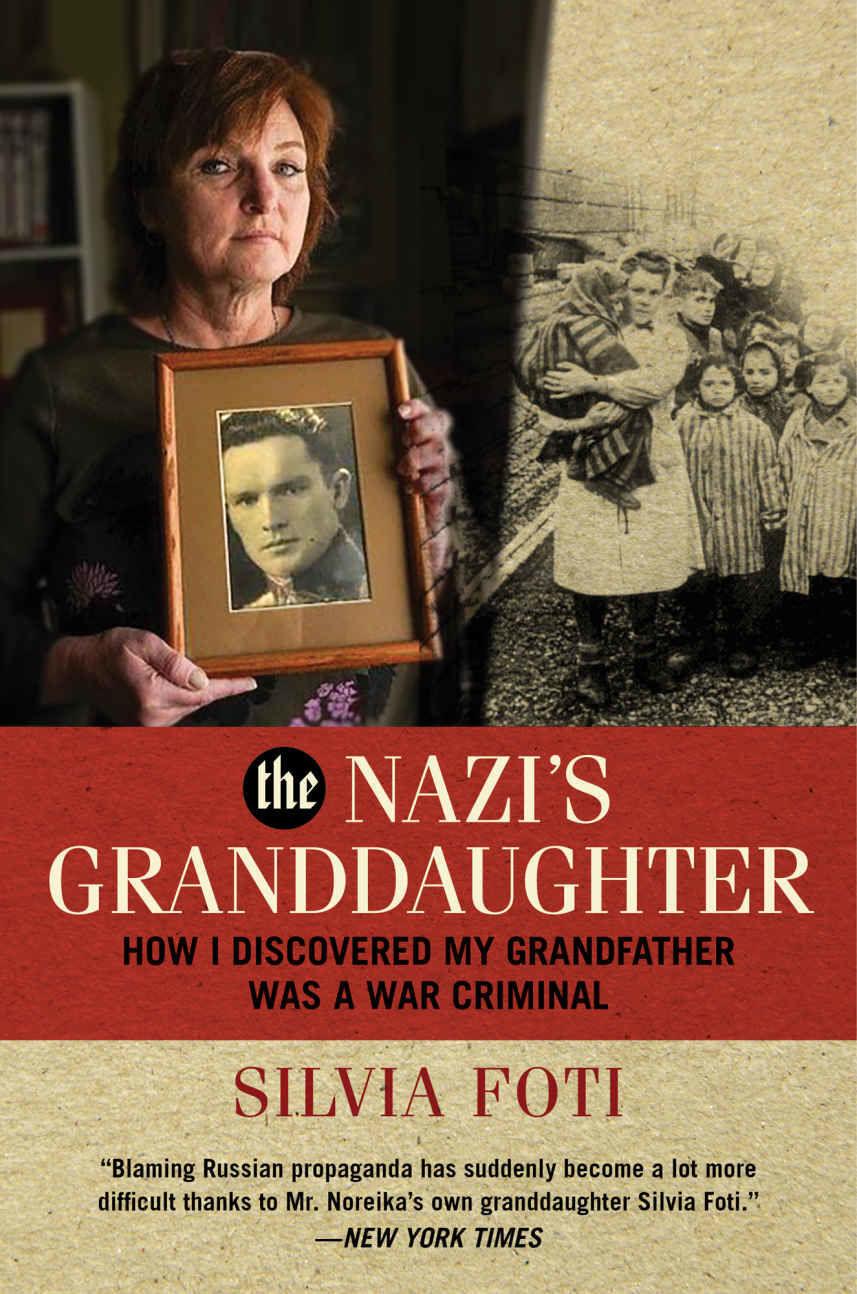 I got a review copy of the book and I could not put it down. It is my hope that someone in Hollywood has considered for a motion picture.
Silvia made a deathbed promise to her mother to write a book about her famous, WWII hero grandfather, Jonas Noreika. Silvia's grandmother begged her not to write about her husband. "Just let history lie," she whispered. Silvia had no idea that in keeping her promise to her mother, her discoveries would bring her to a personal crisis, challenge her Catholic faith, unearth Holocaust denial, and expose an official cover-up by the Lithuanian government.
Silvia was raised on reverent stories about her hero grandfather, a martyr for Lithuanian independence and an unblemished patriot. Jonas Noreika, remembered as "General Storm," had resisted his country's German and Soviet occupiers in World War II, surviving two years in a Nazi concentration camp only to be executed in 1947 by the KGB. His granddaughter, growing up in Chicago, was treated like royalty in her tightly knit Lithuanian community. But in 2000, when Silvia traveled to Lithuania for a ceremony honoring her grandfather, she heard a very different story—a "rumor" that her grandfather had been a "Jew-killer." As she dug ever deeper, she "encountered so much evidence proving my flesh and blood 'hero' was a Jew-killer, even I could no longer believe the lie."
"Analysis of a dark past is always traumatic," said Foti. "But we will never achieve clarity and healing if we base our history on lies."
Foti is an award-winning investigative journalist and English teacher, and she holds master's degrees in journalism, education, and creative nonfiction. She has been published in the Chicago Tribune, Crain's Chicago Business, L.A. Parent, Dappled Things, Southtown Economist, Southwest News Herald, Buenos Aires Herald, Argentine News, and Salon.com. Fluent in Lithuanian, English, and Spanish, she lives near Chicago. The Nazi's Granddaughter is her third book.
NEW KOSHER PEANUT BUTTER: There is a new game-changer for peanut butter aficionados everywhere! Manba, which means "Peanut Butter" in Haitian Créole, is a Montreal-based spicy peanut and almond butter brand based on a traditional Haitian recipe and Haitian cooking traditions. Vegan, all-natural, kosher, and gluten-free, Manba is the first Haitian-inspired peanut butter to have been introduced to the Canadian market and has since become the go-to reference in spicy peanut butter, across Canada. Manba is currently offered in a diverse range of nine flavors varying from creamy, crunchy, spicy, extra spicy, to Amanba; spicy almond butter, as well as their most-recently launched flavor; ChocoManba; a dark chocolate spicy peanut butter, made with 50 percent dark chocolate. I tried the latter, as well as creamy while I had my secretary at work give the extra spicy a try and it was thumbs up all the way around.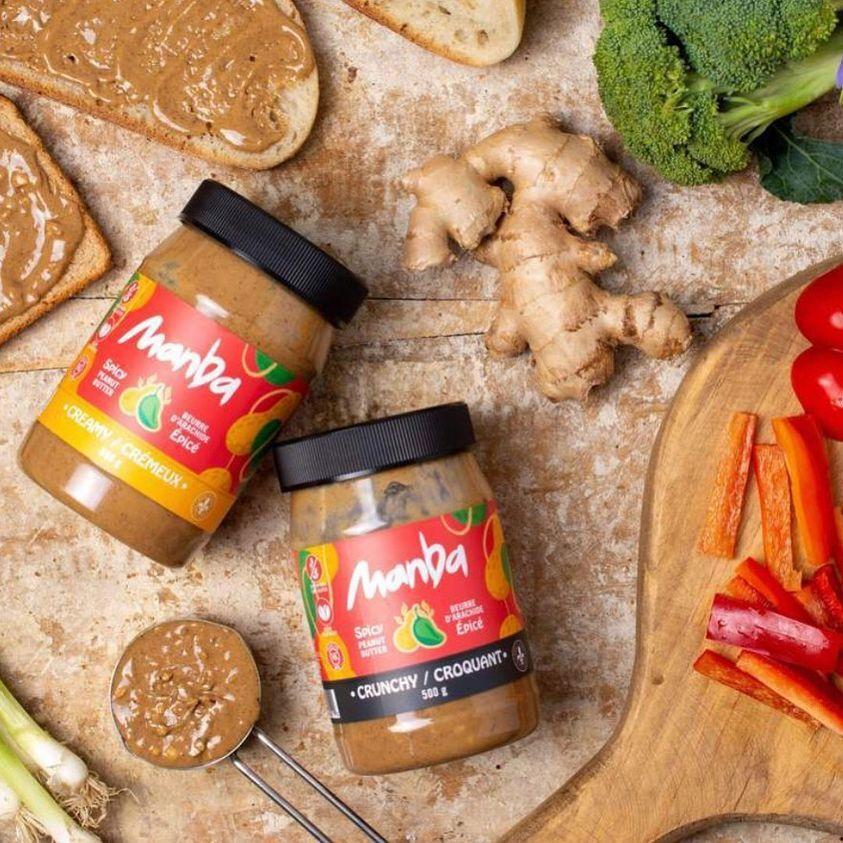 In order to break the mold and introduce various ways to use Manba, the brand has developed a multitude of recipes exploring ways peanut butter can be for everyday meals - proving versatility and convenience, while adding a spicy twist to any dish!
While peanut butter is traditionally associated with breakfast, Manba has successfully redefined its use in the kitchen. The brand has developed a multitude of recipes exploring ways peanut butter can be for everyday meals - proving versatility and convenience, while adding a spicy twist to any dish. From nutritious smoothie bowls to hearty & sweet potato stews, Manba is essential to every kitchen and every person - be it the everyday foodie, to those who are regularly on-the-go and are looking to whip up quick and easy-to-make meals. You can find a variety of Manba's recipes by going to https://manba.ca/blog.
Founded in 2015, Manba was developed by Jason Delis and Haïtian-born, Stanley Dumornay, while on a volunteer trip to Haïti for humanitarian work. During their trip, Dumornay introduced traditional Haïtian peanut butter to Delis, otherwise known to locals as "manba." For Delis, it was love at first bite, where he was immediately struck by the unique flavor that manba offers. It was not long after their return home that the pair decided to launch their very own spicy peanut butter in Quebec. Originally, Manba mainly catered to local Haitian communities in Montreal, however, with time, the brand grew in popularity to customers of all different communities, ethnicities, and backgrounds. As the first Haitian-inspired peanut butter to have been introduced to the Canadian market, Manba has quickly become the go-to reference in spicy peanut butter, across Canada. Today, Manba is available for purchase in 15 plus local fine food and specialty stores across the provincse of Quebec and Ontario, as well as on their website.
FEDERAL GRANTS HANDED OUT: Anthony Housefather, Parliamentary Secretary to the Minister of Labour, and Member of Parliament (Mount Royal), announced last wek a matching grant worth more than $1.2 million for the Jewish Community Foundation of Montréal to support four professional arts organizations: Ensemble Caprice ($177,149), Voix éternelles/Vox Aeterna ($18,242), Orchestre Métropolitain ($381,977) and the Segal Centre for Performing Arts ($664,309). He made the announcement on behalf of Steven Guilbeault, Minister of Canadian Heritage.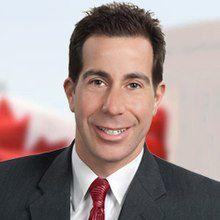 The matching funds, from the Endowment Incentives component of the Canada Cultural Investment Fund, aims to encourage Canadians to contribute to endowment funds for professional arts organizations so they can:
• Access new sources of funding in the future;
• Strengthen their ability to realize their artistic expression; and;
• Help make the arts community more resilient.
Annual revenues generated by this endowment fund provide diversified revenue streams that allow professional organizations to fulfil their artistic mission by using the income for ongoing activities or special projects.
INTERNATIONAL MARCH OF THE LIVING: International March of the Living will hold a Virtual March on Holocaust Remembrance Day led by Israel's President Reuven Rivlin, Holocaust survivors, Jerusalem Mayor Moshe Lion, Jewish Agency Chair Isaac Herzog, KKL Chair Avraham Duvdevani and Rabbi Israel Meir Lau. Among the Holocaust survivors participating are those who survived due to the selfless acts of medical professionals. Participants in the Virtual March from across the globe were filmed using innovative 3D technology so they appear to be marching along the traditional March of the Living route at Auschwitz – Birkenau.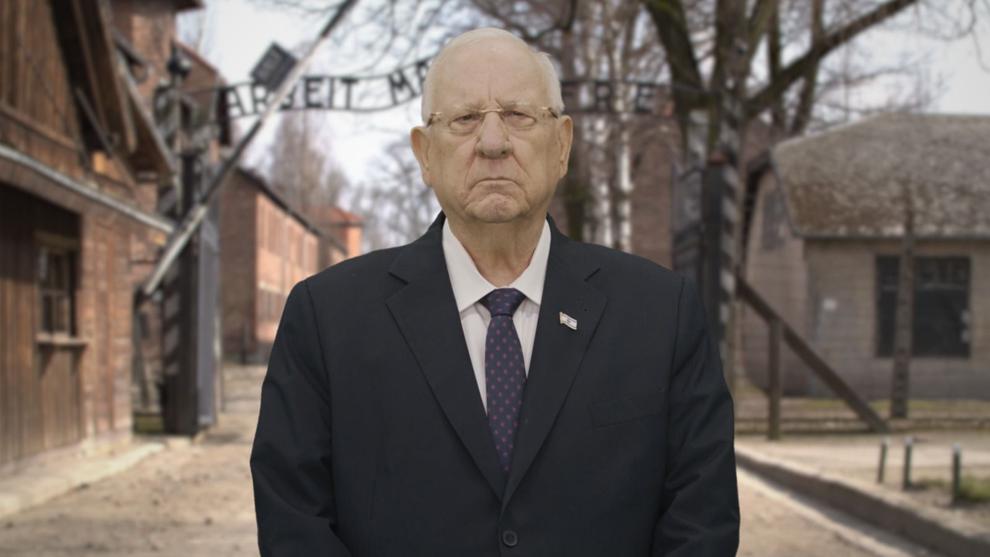 As a tribute to the medical professionals who risked their lives during the Holocaust, numerous medical associations around the globe, including the World Medical Association, as well as those on the forefront of the fight against COVID-19 will participate in this virtual program. Among those marching will be doctors, nurses and paramedics. Also marching will be Israel's Coronavirus Commissioner Prof. Nachman Ash, second generation to doctors during the Holocaust who is today leading physicians on Israel's medical front against Covid-19, Prof. Idit Matot, Director of Anesthesia in Tel Aviv's Ichilov Hospital and Galia Rahav Head of the Infectious Disease Unit and Laboratories at Sheba Medical Center, Magen David Adom Director General Eli Beer  and Haim Freund, CEO of Ezer Mitzion, who is marching with his mother, Holocaust survivor Tzipora Freund.
The Virtual March will premiere Thursday April 8 on Israel media at 3 PM IRL, followed by the global broadcast at 10 AM ET / 4 PM CET / 5 PM IRL and will be followed immediately by an online memorial ceremony with the first torch of remembrance lit by President Rivlin.
"We all have a duty to pass on the memory of the Holocaust to future generations, not to forget, not to let it be forgotten," President Rivlin said in a statement. "During this pandemic we are prevented from stepping on the accursed earth, saturated with the blood of six million of our people. Yet, we have vowed never to forget or let go. Technology allows us, each and every one of us, to participate in the March of Living without leaving home, while contributing to the commemoration of the Holocaust and its victims. We must harness all the tools at our disposal to fight racism, anti-Semitism, attempts at denial. We must continue marching."
One of the most moving aspects of the March of the Living is the opportunity for participants to memorial plaques with personal messages on the train tracks at Birkenau. The public is invited to participate and have their personal message virtually placed against the backdrop of the infamous train tracks at the Auschwitz-Birkenau camp. Individual plaques and messages can be placed via a dedicated mini-site : https://nevermeansnever.com.
Jewish Agency Chair Yitzhak Herzog stated: "The 'March of the Living' connects between those who learned about the Holocaust firsthand and those who did not; between the generation of survivors that is disappearing, and the younger generation that grew up around the world not knowing firsthand the story of the Holocaust and the struggle of the Jewish people as well as the predatory powers of racism and antisemitism."
International March of the Living is the largest annual international Holocaust education program which, until the Coronavirus outbreak in 2020, has taken place in Poland and Israel without interruption, since its inception in 1988.
To date, close to 300,000 International March of the Living participants have marched en masse along the 3.2-kilometer path from Auschwitz to Birkenau, in tribute to the greatest loss in the history of the Jewish people and all humanity.
Do you have an item for SJN? Email mcohen@thesuburban.com