A team of nurses at the Jewish General Hospital ( JGH) has won an award for an initiative that helps cancer outpatients manage their symptoms more effectively and avoid preventable visits to the emergency department.
In presenting the award, Annick Leboeuf, a Council Member of the Montreal-Laval Branch of the Order of Nurses of Quebec, told members of the Outpatient Nursing Oncology team they should feel proud of having done so much for patients in the Segal Cancer Centre at the JGH.
As reported in JGH News, Ms. Leboeuf explained that the Close to the Heart Award for Innovation in Nursing recognizes the outstanding efforts of nurses whose work has had a major impact, while raising the esteem of the nursing profession. She added that nine finalists were under consideration for the award, with the JGH team named as one of two recipients.
"It's great to work with such a distinguished team," Lucie Tremblay, Director of Nursing, said during the ceremony. "You're making a real difference in the lives of your patients, and you're serving as a model not only for nurses in the Montreal area, but for your colleagues throughout the province."
The project, which was launched in 2018, is known as Hope and focuses on providing cancer outpatients with a prompt evaluation of their symptoms, so that an intervention can be made more quickly. (The initiative is more commonly known by its French name, ESPOIR, an acronym of Évaluation des symptômes des patients oncologiques pour intervention rapide).
Thanks to Hope, patients with concerns about the symptoms and side-effects of their treatment can turn to:
• an online video containing explanations, details and advice
• a fact sheet with information and health tips about symptoms
• a telephone hotline staffed by a nurse who performs triage and can help callers manage their symptoms
• an Urgent Care Centre on the eighth floor of Pavilion E, where patients can get in person assistance, without having to go to the Emergency Department
As a result of Hope, the number of preventable trips to Emergency by cancer outpatients has decreased significantly, says Erin Cook, who is Co Director of Operations at the Segal Cancer Centre and Clinical Administrative Coordinator for Oncology and Cardiovascular Services.
The Hope initiative was developed and launched in 2018 under the leadership of Ms. Cook, who acknowledges there are instances when a cancer outpatient has no choice but to seek help in the Emergency Department.
However, she notes, there are many situations where the guidance of a nurse can result in effective help being provided more quickly and with less stress than an Emergency visit.
Even though the project is now an award winner, Ms. Cook says members of the Outpatient Nursing Oncology team hope to build on their success by personalizing the options to better meet patients' needs. There are currently plans to implement programs that will enable patients at home to report their symptoms via an app.
"It's very gratifying to receive an award," she says, "but as nurses, our primary objective is to keep looking for new ways to make the patient experience even better."
MONTREAL BAGELS HEAD TO ALBERTA: Thousands of legendary Montreal bagels were shipped overnight to Calgary and Edmonton just in time for the first night of Rosh Hashanah as a fundraiser for Alberta's two branches of B'nai Brith Youth Organization (BBYO), the Canadian Jewish Record  reports.
Fairmount Bagel sent 468 dozen, or 5,616 of the oven-baked goodies, to Edmonton, and 150 dozen, or 1,800, to Calgary via FedEx overnight shipping to ensure delivery for Sept. 18. Local BBYO organizers had sold most of them in advance.
Stacey Leavitt-Wright, who sits on BBYO Edmonton's parent board and hails from Montreal, told The Record that the honey-sweetened bagels baked in a wood-fired oven were a big hit because they're different from the bagels in Edmonton.
"The [Montreal] bagels go through a different process than a commercial bakery bagel," she explained. "It makes them a little crunchy on the outside and they have that smoky, wood oven taste. It just adds a different flavour to the whole thing, and when you toast them, to me they're magic."
The bagels, served with honey and lox on the side, were distributed drive-through style at Talmud Torah Jewish day school, with BBYO members placing them in the trunk of each vehicle.
"It went beyond our dreams of how successful it could be and how much money we could raise for the group," Leavitt-Wright said.
"We had a lot of people outside the Jewish community participating. They were all so glad to be able to support teens who are developing leadership skills."
The BBYOs raised between $3,000 and $4,000, which will go toward programming that is decided by the youth groups' membership, as well as filling a financial gap created by removing membership fees, she added.
The fundraiser's genesis comes from another BBYO parent board member and Montrealer Tamara Vineberg, who saw a news story about someone in Toronto who had ordered "a whole whack" of Montreal bagels in May.
After Vineberg ordered a shipment to Edmonton from Montreal's St-Viateur Bagels, Leavitt-Wright suggested they do something similar for a BBYO fundraiser.
For former Montrealers, or even anyone who's visited the city, there's a certain nostalgia associated with bagels, Vineberg said.
"The smell is just amazing," she said. "It just fills your car."
Given the relatively small Jewish populations in Calgary and Edmonton, their BBYO chapters coordinate extensively. While Edmonton has no Montreal bagel shops, Calgary has four, which is why their shipment was much smaller, explains Barry Pechet, who was responsible for the BBYO bagels in Calgary.
"A lot of people felt, 'It's a Montreal bagel from Montreal,' so it has that novelty aspect to it," he said.
In Calgary, drive-through pickup was offered at the Jewish Community Centre.
Pechet said the funds raised in Calgary will go toward BBYO's recreation, educational and community service programming, "and allow us to pump in more money so we can have a better output of our programs in frequency and quality."
Vineberg said another fundraiser is planned, following this one's success, possibly in the spring.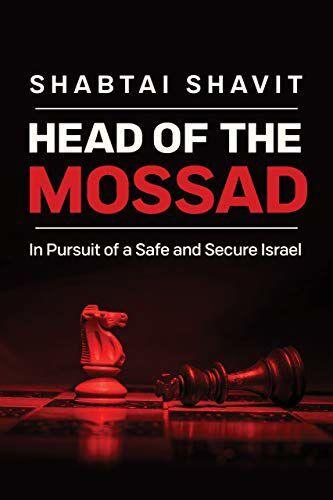 HEAD OF THE MOSSAD: Head of the Mossad: In Pursuit of a Safe and Secure Israel is being touted as a brilliant and much-needed book on intelligence, Israeli history, and global security by Shabtai Shavit, the former director of Israel's principal secret intelligence service (1989-1996). The book was originally published in Hebrew in 2018. The University of Notre Dame Press released the first English translation of the book last week.
Candid and powerfully argued, Shavit tells his life story, including his role in alerting American intelligence agents to the presence of al-Qaeda operatives in the US before 9/11, the secret negotiations that led to Israel signing a peace treaty with Jordan, and frequent long-running battles with Iran. Shavit also provides fresh insights on present tensions and possible solutions to terrorism and security issues around the world, including in Iraq, Iran, Libya, and Syria.
Shavit, who has been a private citizen for more than two decades, was recently interviewed by the Jewish Insider about the book and discussed the historic peace agreement between Israel and the United Arab Emirates. Shavit says: "During my tenure as director and even before, I was personally involved in all kinds of relationships between the State of Israel and most of the Emirates. . . . Since those relationships were secret or clandestine, the Israeli party which was responsible was the Mossad."
Head of the Mossad has received strong pre-publication interest. Kirkus Reviews says, the book is "a well-documented . . . logistical delineation of decades of sensitive Israeli security and intelligence concerns. Among other significant historical events, Shavit's tenure coincided with the fall of the Berlin Wall, the First Intifada, the Oslo Accords, and the election and assassination of Prime Minister Yitzhak Rabin." Interviews, features, and excerpts from the book have appeared in The Jerusalem Post, The Times of Israel, Ami Magazine, Counter Terrorism Today podcast, SpyTalk, and Jewish Insider.
Shavit has over 50 years of experience in international security and counterterrorism and is an internationally recognized authority in the field. He served in the Mossad, Israel's prestigious intelligence agency, for thirty-two years, eventually rising to the position of director. Previously, he served in the IDF, the Israeli Defense Forces, retiring after a distinguished service in "Sayeret Matkal," Israel's elite special forces and SWAT unit.
I definitely plan to get a copy,
CARRYING MY FATHER'S TORCH: Finding your place in a family tree that has only one branch, the other shorn by the Holocaust, is a tricky business. Debut author Gail Weiss Gaspar grew up believing that her worth was tied to business and productivity, with achievement and education prized above all other accomplishments. Keenly aware that her beloved father survived Auschwitz and the brutal environment of the Mauthausen labor camp, she silenced her suffering because nothing could match what he endured.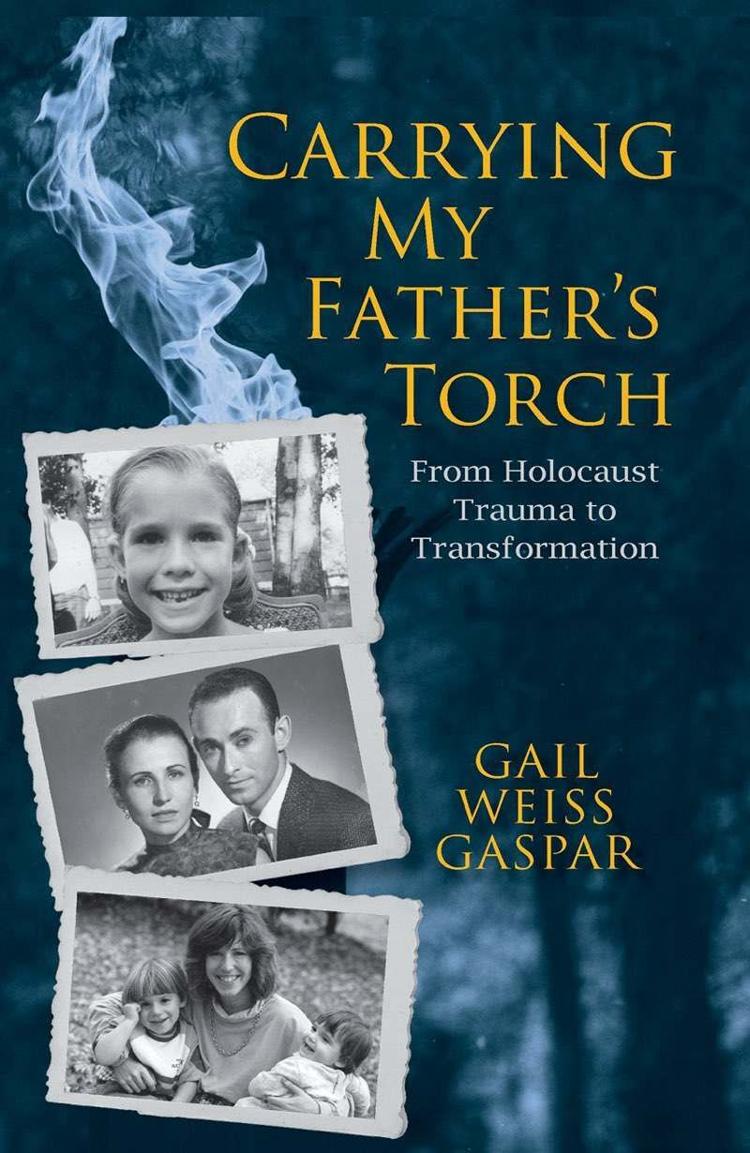 Gail's family had secrets, as all families do. It became her job to be the family's secret keeper. It wasn't until her 63-year-old father stood on stage at the United States Holocaust Memorial Museum and told his story that Gail understood that her voice mattered, too. Her father, Martin Weiss, since has become one of the leading living voices of the Shoah having been liberated at the age of 14 eventually becoming a renowned speaker across the country for the US Holocaust Museum and invited to the White House in 2014 by President Obama.
This moving memoir, Carrying My Father's Torch: From Holocaust Trauma to Transformation honors the past while unshackling from it and highlighting a generational journey through loss with tenderness and love.