When Sheldon Teitelbaum was in sixth grade at the St. Laurent Talmud Torah campus, he spied a copy of Robert Heinlein's YA novel, Red Planet, in the school library on a shelf perched just beyond his reach. He promptly asked to borrow it, but the recalcitrant librarian wouldn't even let him take it down for a peek, leaving him in the dark as to the very name of the genre the book belonged to. Heinlein, he learned to his chagrin, was for seventh graders.
Thus began a lifelong infatuation with science fiction, fantasy, horror and, yes, spacesuits.
Fifty-four years later, the 66-year-old Teitelbaum, a Los Angeles resident, stands with his co-editor Dr. Emanuel Lottem of Tel Aviv to publish the world's second compilation of Israeli science fiction and fantasy in English translation. The first volume, published in 2018 to rave reviews in and out of the science fiction and fantasy (SF/F) world, was called Zion's Fiction: A Treasury of Israeli Speculative Literature (Mandel-Vilar Press). The new volume, due out in September, will be titled More Zion's Fiction: Wondrous Tales From the Israeli ImagiNation.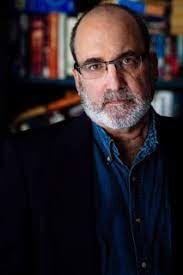 Teitelbaum is an award-winning journalist and longtime former Israel Defense Forces officer who served as a senior writer for The Jerusalem Report and was a frequent contributor to The Los Angeles Times, Wired, The New York Times, Time Magazine, and other front-ranking publications. Among various other accolades, he received Canada's first Northern Lights Award for Travel Writing in 1997 for his account of the Canadian high arctic's early engagement with the Internet.
The Zion's Fiction project grew out of an interest in Hebrew-language SF/F he cultivated as a member of the editorial board of Fantasia 2000 (1978-1984), the country's longest-lived and otherwise most seminal genre magazine.
"Quite apart from offering a range of American speculative fiction stories to Hebrew readers otherwise limited in the short fiction available to them," wrote Teitelbaum in an email to The Suburban. "Fantasia took it upon itself to serve as a hothouse for local writers. The results were not always pretty, but Israeli SF/F has trended sufficiently upward during the last 37 years to justify the Zion's Fiction series and any others that may come in its wake."
Do not take Teitelbaum's word for it. Gary K. Wolfe, Emeritus Professor of Humanities at Roosevelt University and a reviewer for the SF/F trade magazine Locus, intoned that "Teitelbaum & Lottem have done an admirable job of balancing… various voices and traditions, recognizing both mainstream writers who occasionally venture into the fantastic and writers clearly aware of the genre they're working in."
"The introduction to "Zion's Fiction" and an introduction by Robert Silverberg, one of the living masters of the SF genre," wrote Jonathan Kirsch in The Jewish Journal, "are admirable works of literary history and commentary in themselves, and they provide an illuminating context for the stories that follow. But the stories, of course, are the real attraction, and "treasury" is exactly the right word to describe what we find in the collection. Buried in these fascinating exercises in imaginative fiction are glimpses of the anxieties and aspirations of the real Israel."
Nat Segaloff, the late Harlan Ellison's biographer, summed up the general sentiment among more than a dozen reviewers. In a direct reference to Ellison's groundbreaking anthology that launched the so-called New Wave of science fiction in 1967, he branded Zion's Fiction as "The Israeli Dangerous Visions."
Where did the idea come from?
"Israel is the quintessential speculative fiction state," he observes, "the brainchild of several wondrous traditions traceable to the Hebrew Bible through a vast body of Talmudic lore and, ultimately, Theodor Herzl's early 20th-Century scientific romance, Altneuland (Old-New Land). The more I became familiar with a small but growing body of Hebrew SF accreting in Israel from the mid-'90s through the next decade, the more I became convinced that the world needed to be reading it.
"International SF/F has really come into its own during the last few decades. But as a number of critics have noted, the Israeli variant is quite unlike its counterparts. Most of it is what's called "soft" – Israelis don't do space opera, or "hard SF," as a rule. As is so often the case in real life, Israelis think of themselves as abidingly pragmatic, not pie-in-the-sky fabulists. They may be wizards when it comes to maintaining a postmodern technocratic republic, but they keep their feet rooted firmly in the ground.
"Whether crafted by mainstream writers or people who grew up in the fan community (roughly half our material was written by women), however, the material in Zion's Fiction is deeply personal and far darker and often surprisingly gloomier than you'd expect. But if you're interested in dipping your toes in the wellsprings of the Israeli psyche, this is your ticket."
For more information, check out www.zionfiction.com. The book can be purchased here.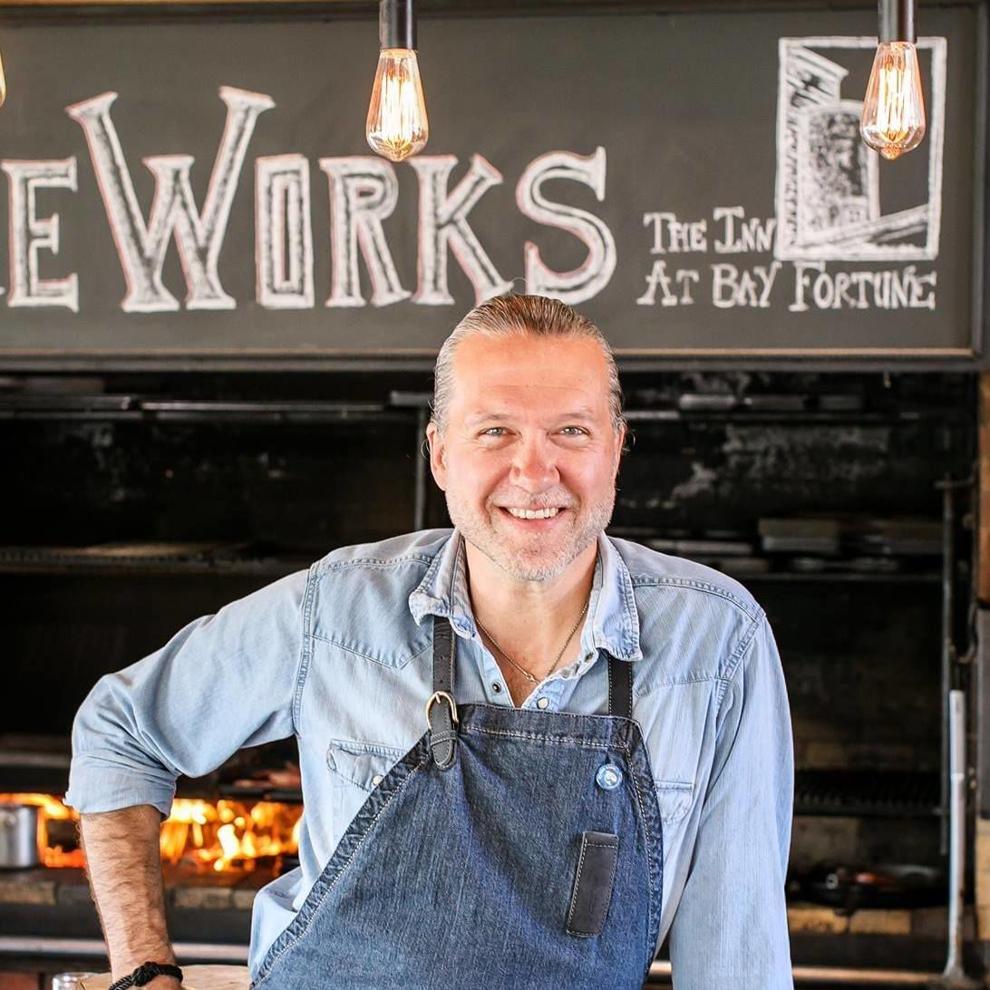 WEIZMANN CANADA GETS COOKING: I had the great pleasure of speaking with Karine-Cohen Scali, the national chair of the Women for Science Committee for Weizmann Canada, which will be presenting a night in the kitchen with Chef Michael Smith on Tuesday, April 20 ( 6 p.m.). With more people than ever having found their joy for cooking through the pandemic, Chef Smith will join the event from his Prince Edward Island Test Kitchen and The Inn at Bay Fortune for a virtual cook-along and an immersive evening of culinary delights. The first 100 registrants will receive a Meyer Canada "Everyday Pan" and a copy of Chef Smith's latest cookbook - Real Food, Real Good. After the first 100 spots are gone, registrants will receive an official tax receipt, with all proceeds from the $50 ticket supporting Women for Science. Everyone will receive a detailed game plan for the night so you can shop, prep and be ready for a cooking lesson unlike any other, with the three-course kosher menu including:
• The Chazz & Tonic | the Inn's signature cocktail
• App | Red Lentil Soup with Baby Spinach
• Main | Rosemary Roast Chicken & Vegetables
• Dessert | Old Fashioned Chocolate Pudding with Creamsicle Cream
Cohen Scali told me that the very presence of so many multi-talented women  in science is the reason why she is so invested in Weizmann. She explained to me the challenges women face when making career choices in the field of science, often uprooting their spouse and children to accept assignments abroad. "During the pandemic," she added, "70 percent of the lower level healthcare workers have been women."
Cohen Scali praised the Weizmann model for ensuring that its research is not funded by pharma, rather through patents and donations.
The event will begin at 6 pm. Reserve your spot here. 
Since 1964, Weizmann Canada has partnered with individuals, families, foundations, and the business community to develop funding for the Weizmann Institute of Science in Israel; sharing the Institute's research with the Canadian public; and promoting science literacy and educational programs across all age groups.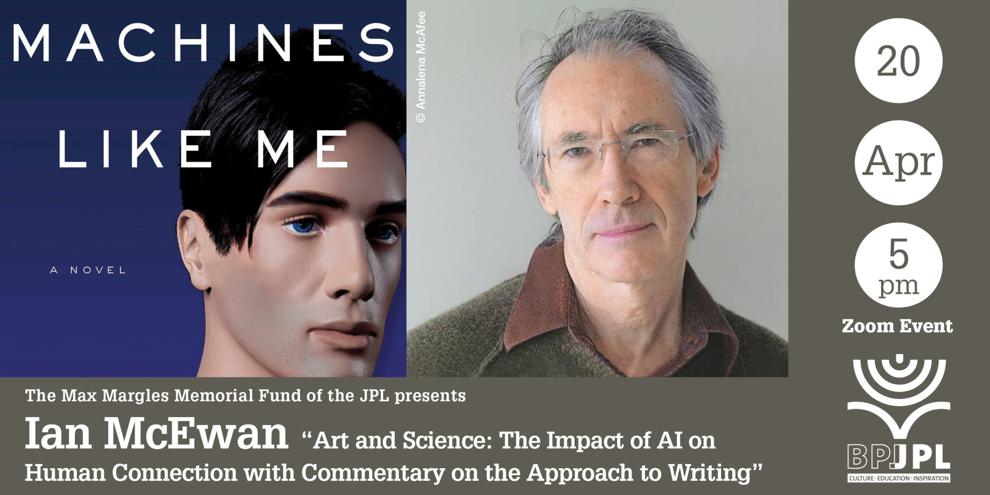 IAN McEWAN TO SPEAK AT JPL ZOOM EVENT SPEAKER: Noted author Ian McEwan will be a special guest speaker next Tuesday, April 20 ( 5pm) at a Jewish Public Library of Montreal Zoom event. He will be talking about Science and Literature; about his writing methods, the various influences on him as a young writer, his early and parallel interests in science and literature, the nature of research and his time shadowing an eminent neurosurgeon, the coming impact of AI on society and human relations, and the writing of Machines Like Me.
McEwan will also be discussing whether a machine could ever be conscious in the way that we are. If we finally build a lifelike, plausible android, will it be a blessing or a nightmare? Ian McEwan has been writing fiction and screenplays for almost 50 years. His include Atonement, Saturday, The Children Act and On Chesil Beach. Many of his fictions have been made into movies.
McEwan will be Introduced by Roslyn Margles. The event is sponsored by the Max Margles Memorial Fund of the JPL. Tickets are available at Eventbrite.
YOM HA'ATZMAUT: The Shaare Zedek Congregation is proud to host "The Musical Flavours of Israel" on Wed. April 14 at 7 pm. This is their first online concert celebrating Yom Ha'atzmaut, marking Israel's 73rd Independence Day.
This free concert will be livestreamed and feature the synagogue's very own cantor, Boaz Davidoff. Boaz is a cantor, a lyric tenor, a concert performer and a composer with degrees in Music Education and Musicology. He has performed in festivals, concerts and musical theatre in Israel, Europe and throughout North America.
For this musical performance Boaz has assembled a musical troupe and a wonderful vocalist to entertain you with Israeli and Jewish soul music, direct from Haifa. Alongside Boaz will be Dganit Daddo, a singer and performer who has performed at the National Theatre of Israel, in Yiddish productions across the Former Soviet Union and on stages around the world.
Shaare Zedek Rabbi Alan W. Bright, who is responsible for making this concert a reality, will recite a special prayer for the State of Israel.
"At Shaare Zedek we are constantly finding ways to connect with our members and the wider community during this pandemic," said Interim President Mark Merson. " We livestream different events, guest speakers, Kabbalat Shabbat and Saturday morning services, where hundreds of congregants and guests listen to Rabbi Bright's inspiring sermons."
The concert is free of charge although contributions are always welcome and greatly appreciated. Shaare Zedek thanks the many sponsors whose names can be found on the registration page.
To register for this event or to learn more about the Shaare Zedek Congregation visit ShaareZedek.ca/events.
Have you got an item for the SJN? Email mcohen@thesuburban.com