Congrégation Sepharade Or Hahayim - Cote Saint-Luc welcomed B'nai Brith Canada Chief Executive Officer Michael Mostyn to a special Zoom meeting last week. Introduced in French by Montreal City Councillor and opposition leader Lionel Perez, Mostyn delivered a snapshot of what his organization stands for and some of the present-day issues.
"We are growing our presence in Montreal," Mostyn said, in reference to the recent appointment of Matthew Ross as Quebec Regional Manager. He joins Director Harvey Levine and Research Director Janna Minikovich at the local headquarters.
Mostyn oversees the breadth of B'nai Brith's programming and advocacy initiatives. He serves as a senior spokesperson for the community and regularly speaks out on behalf of Canadian Jewry and those whose human rights are under threat globally.
Mostyn announced that B'nai Brith Canada will be developing a specific Sephardic Community Committee. He noted that Ross will lead this initiative and leadership figures are being sought. In 2015, he added, B'nai Brith brought a Sephardic delegation to Ottawa to meet with then Prime Minister Stephen Harper and sitting cabinet ministers.
One of Mostyn's most interesting items had to do with the COVID-19 pandemic and antisemitism. "What do we have to do with this?" he asked. "For antisemites it has everything to do with Jews. Antisemitism is based on conspiracy."
Mostyn pointed to antisemitic theories that Israel created the virus deliberately to spread it to the Palestinians and that Jews are deliberately disobeying self-isolation and endangering the public.
You can watch the entire talk here. To report an incident of antisemitism, call B'nai Brith at 514-733-5377 ext. 126 or 1-800-892-2624.
PIZZA PITA HAS LANDED: A little more than a year ago I broke a story in The Suburban that the iconic Pizza Pita kosher restaurant would be shifting its operations from Decarie Blvd. to the old Pizza Hut location on Vezina in the Decarie Square parking lot.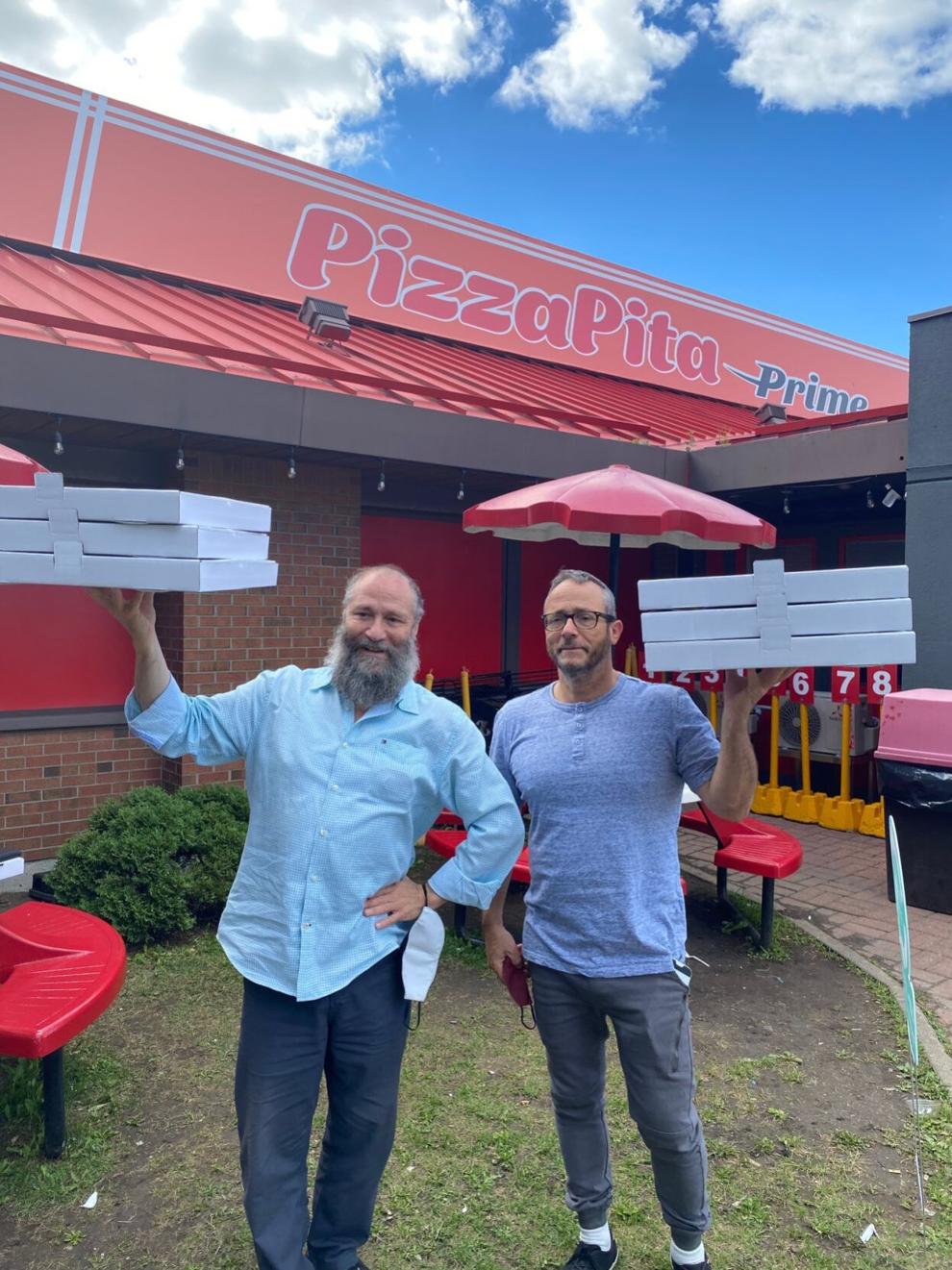 Last month the move officially took place and the new Pizza Pita Prime was born. Brothers Chaim and Tzvi Shpigelman shut down Decarie, which had been their home since 2004. The business started 15 years earlier on Victoria Avenue. Construction will soon begin on a new rental apartment building to be call Romema Development on the site where the old Pizza Pita stood.
The Shpigelmans have introduced a new format at Pizza Pita Prime, perfect for this COVID-19 society we now live in, for pickup, delivery and catering only. There is also a "Grab & Go" counter consisting of all the current menu items, as well as a large selection of fresh frozen pizza, pasta and ice cream cakes. As for parties, the Shpigelmans have that covered. They now own Le Living Room on Pare Street where they host simchas for all occasions.
For late spring, summer and early fall, there are some picnic tables outside, Open 10 am to 10 pm Sunday to Thursday; 10 am to 3 pm Friday; and 90 minutes after Shabbat until 2 am on Saturday. The Decarie spot had inside dining, a party room and a drive though. Saturday nights were popular. Lately, the Decarie Square parking lot has resembled the Orange Julep gatherings. Soon Pizza Pita Prime will have spots designated for curbside pickup, with numbers.
First of all, the brothers could not have found a better location. Who can miss this spot? You know what they say, "location, location, location." The service is excellent. Merely get in line (socially distanced) and order from the vast menu. Of course pizza remains their signature item and I can attest to the fact how delicious it remains. I had a veggie chicken burger and, trust me, did not taste the "veggie." It was crispy and tasty. The meatless burgers, wraps, shawarma, hotdogs, falafel,poutines, subs, pasta, salads and sides like onion rings and French fries continue to satisfy your palate. They also have some decadent cookies, cakes and of course ice cream.
The Shpigelmans had a huge job to transform the old Pizza Hut interior. It closed six years ago and the place was a mess. Instead of installing tables, they decided from the outset to devote most of the space to a very large kitchen to handle catering jobs.
"We believe this new concept makes our service even more efficient," said Tzvi.
When the construction of Romema is complete, some sort of Pizza Pita format will likely be included on the ground floor.
You can get delivery from Uber East , Door Dash and Skip the Dishes.
The new address is 5345 Vezina. For more information go to www.pizzapita.com or call 514-731-PITA (7482).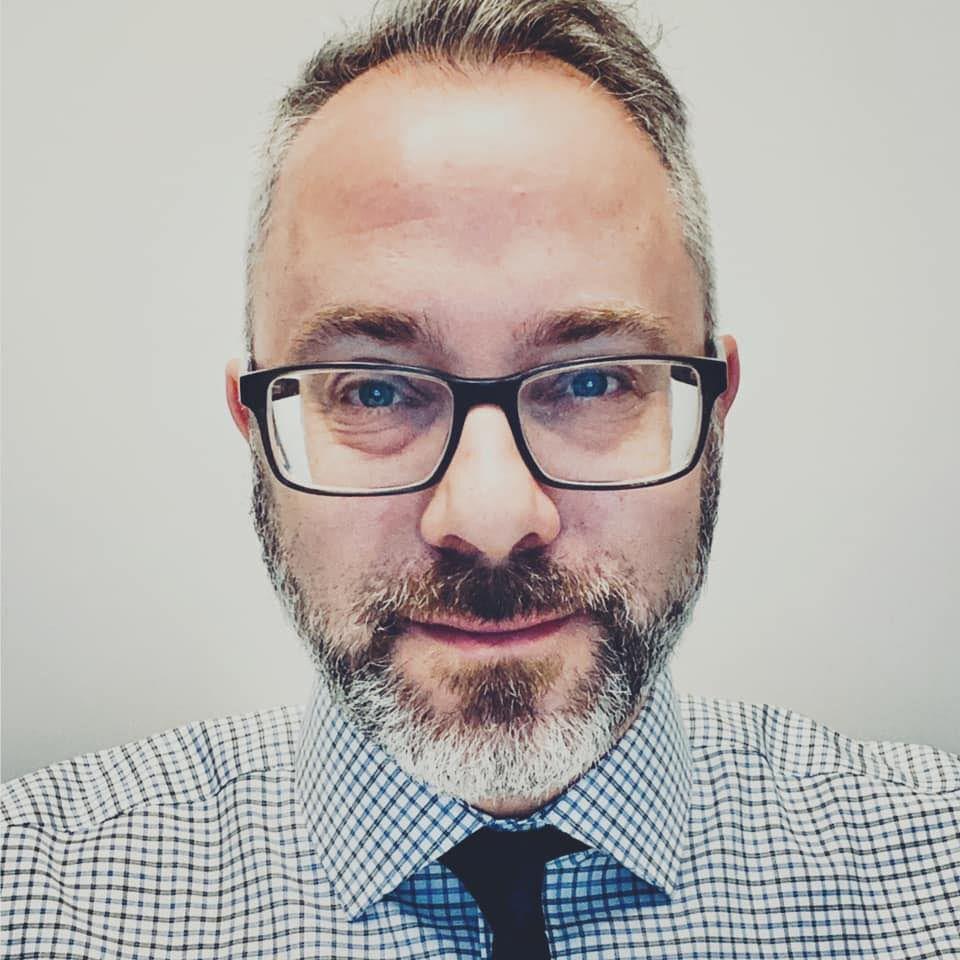 BRODT JOINS FEDERATION: Abba Brodt, most recently the Head of School at Hebrew Foundation in Dollard des Ormeaux, has been named Director, Community Relations at Federation CJA. "I am honoured to shift into this new role at a time of upheaval and vulnerability in the community on account of the COVID pandemic," he said. "Federation CJA is where I began my professional career in community and it is beyond meaningful to return to it at this moment in time."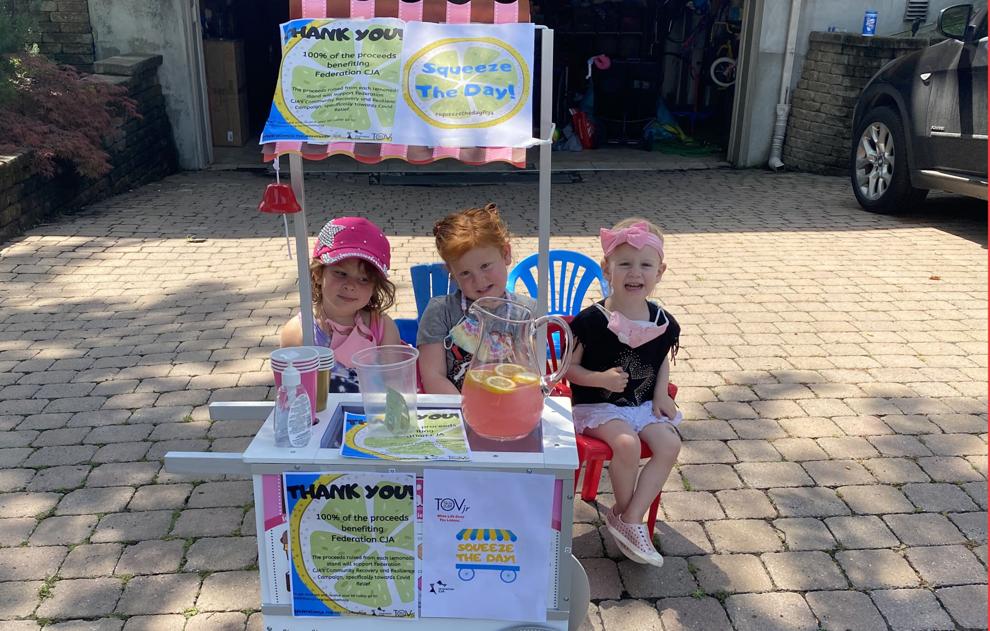 SQUEEZE THE DAY: This summer, close to 300 kids participated in the Squeeze the Day Lemonade Stand Project, a fun-filled initiative from Federation CJA's young adult division, GenMTL. Between July 19 and Sept. 7, they collectively raised an astounding $5,000, all while learning about the importance of Tikun Olam. Proceeds from the lemonade stands benefit COVID-19 relief through Federation CJA's Community Recovery and Resilience Campaign. Kol Hakavod to all the young participants for supporting your Jewish community, one cup of lemonade at a time.
VIRTUAL HOLOCAUST EXHIBIT: A new virtual photography exhibit from the Montreal Holocaust Museum entitled Witnesses to History, Keepers of Memory highlights the remarkable life stories of 30 Holocaust survivors. These Montreal-based witnesses to history are part of a long legacy of survivors who have shared their testimonies with school groups and visitors at the Museum for nearly 40 years.
Each survivor's  story is told through a triptych including their portrait, a photo in their home, and an image of a precious personal object. Through featured audio clips, visitors can also hear survivors describe the significance of their cherished item. The objects each survivor chose to feature in the exhibit demonstrates the diversity of personal experiences during the Holocaust, as well as a shared need to remember the tragedy of the Shoah and the loved ones whose absence is still felt today.
"The heroism of these individuals lies not only in their survival during the Holocaust, but also in their efforts to repair the world and educate the next generation about the dangers of racism and antisemitism," stated Daniel Amar, Executive Director of the Montreal Holocaust Museum. "Survivors founded our Museum in 1979, and they remain at the heart of our institution today to ensure that we remember, learn, and act."
The exhibition was created to express profound gratitude to the 30 survivors for their outstanding contributions to Canadian society and their ongoing commitment to education about the Holocaust and human rights.
This tribute to survivors also coincides with the current social justice and human rights movement. As Canadians reckon with the legacy of their history and confront systemic racism against Black people, Indigenous Peoples, and people of colour, these Holocaust survivors encourage us all to continue speaking out against hatred, racism, and discrimination. They inspire us to learn from the past to build a better future.
The incredible images featured in the exhibit were captured by Montreal photographer Stéphanie Cousineau. Since 2010, she has documented family life cycle events, from daily life to important milestones. Her photojournalistic approach enabled her to portray the survivors in their own spaces with accuracy and authenticity.
TURNBURY JEWISH CENTER: Faced with not being able to safely hold in-person services amid a global pandemic, the Aventura Turnberry Jewish Center has reimagined this year's High Holy Days by offering its synagogue members a unique outdoor drive-in experience at the Dezerland Park in North Miami Beach.
Rabbis Jonathan Berkun and Guido Cohen, Cantors Geniene Shelley and Roger Rosenthal and Music Director Jeremy Berkun were leading three live drive-in evening services for Rosh Hashanah and Yom Kippur Ne'ilah filled with beautiful music, traditional prayers and inspiring messages. The bimah (worship stage) was projected onto a jumbo, outdoor 40-foot movie screen. Members were able to view and listen to the services from inside their vehicles with seats reclined and radios tuned to a designated station while maintaining a safe social distance from other participants.
"Along with congregations around the world, we have been thinking creatively about this most significant moment in the Jewish calendar when communities have historically gathered together in the synagogue. Even in this new normal, we still believe it is possible to create meaningful worship experiences in addition to online services," said Rabbi Berkun. "We tried to think outside the box and reimagine new possibilities during this pandemic. As drive-in movie theaters have made a resurgence, we realized this could be a viable and memorable option for many of our members."
In addition, Aventura Turnberry Jewish Center was able to bring the soulful sounds of the Shofar and a Torah scroll to various outdoor locations in Aventura, North Miami, Golden Beach and Hallandale on the second day of Rosh Hashanah (September 20); offer staggered and socially distanced private sanctuary ark visits by registration only; feature live-steam traditional and children's High Holy Days services and sermons that members can join online from home; and provide an outdoor Tashlikh ceremony where congregants will symbolically cast away their sins into a naturally flowing body of water.
Rabbi Berkun adds: "While the drive-in experience cannot accommodate the throngs we are accustomed to welcoming in our synagogue for the Jewish High Holy Days, we hope there will be something for everyone in our menu of high-touch, low-tech spiritual experiences. Our goal is to restore for our community the sense that Rosh Hashanah and Yom Kippur are moments that matter, even if it won't be as it usually is. Just as weddings, bar and bat Mitzvah celebrations and blessings for new babies have happened—albeit more modestly—these past six months, so too will the Jewish New Year be marked in ways one day we will describe to our grandchildren."
Info: www.atjc.org.
If you have an item for SJN email mcohen@thesuburban.com