With winter's start we've seen a dramatic increase in the number of cases of COVID-19. There are a number of causes but one that you might not have been aware of is being outdoors in the cold. Whereas being outdoors during the spring and summer helped lower the number of cases, the opposite may actually happen in the winter if you aren't aware and don't take the necessary precautions.
In warm, humid air the droplets that carry the virus pick up moisture. They get heavier and fall more quickly to the ground, taking you out of harm's way. However, in the dry, cool air of the cold weather months, not only does the virus thrive (because it likes cooler, drier air) but the lower humidity means that the same droplets that you can see yourself when you breathe may survive longer and travel further. This is why keeping the proper distance from others is so very important in the winter and why wearing a mask outdoors is an essential precaution to take. For a winter breeze to protect you in the same way that a summer one does, it has to be strong enough to blow out a match.
This also explains which winter activities have less risk of spreading COVID-19 and how to have fun in the safest way. Outdoor skating and ice hockey should be okay, especially if there is no contact. You can reduce your risk even further by wearing a mask and keeping two meters from others. Moving creates a breeze, which also protects you. Similarly, skiing can be safe if you are careful in the lift line to wear a mask and maintain the proper distance from others and don't share the lift with people outside your bubble. Tobogganing and sledding are only safe if you keep your distance from anyone not within your bubble. There's no reason not to take advantage of the winter but you will still need to be careful.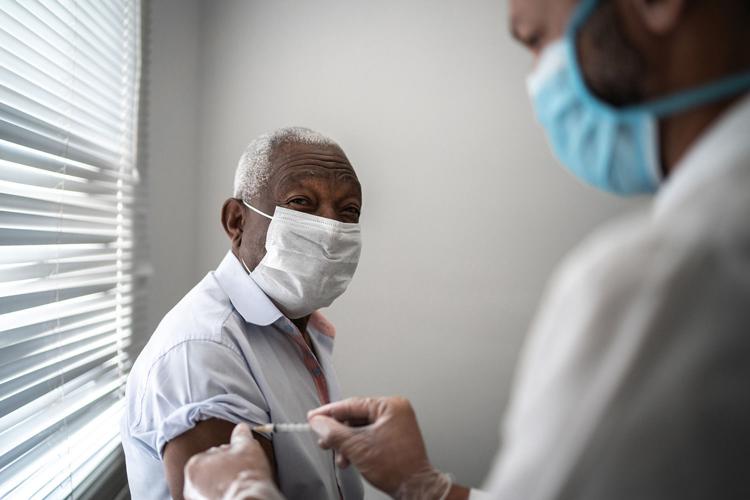 The mutant virus
There's a mutant form of the SARS-CoV-2 virus that is spreading more easily. First identified in the United Kingdom, it's already in Canada. Viruses mutate all the time so this is not unexpected and in fact most mutations actually harm the virus. The good news is that there is no evidence yet that this form of the virus causes more severe illness or is in any other way more dangerous. It also seems that the vaccines we are currently using will work against it. Also reassuring is the fact that its increased ability to spread is relative. This virus is still nowhere near as contagious as measles, for example. But anything that makes it easier for COVID-19 to spread is not good.
We are now in a race. Can we vaccinate people faster than the virus can spread? So far the numbers aren't in our favour. It's time for the authorities to step up their game and get more people protected. We have vaccines. What we lack is an adequate vaccination program. Embarrassing when you consider that we have a lot of experience with winter flu vaccination; we have available vaccine; and many nurses and others who are willing (and able) to vaccinate us.
In the meantime, the same measures that have worked in the past to protect us, will work now. Limit the number of people you are in contact with and the amount of time that you are with them. Maintain a distance of at least two meters; wear a mask; and wash your hands. It has worked in the past and it will work now.
Dr. Mitch Shulman is an Associate Professor in the Department of Emergency Medicine at McGill Medical School as well as an Attending Physician in the Emergency Department of the McGill University Health Centre. He's also the CJAD AM 800 Medical Consultant.