Colin Powell, US Army four-star general and former Secretary of State, died recently of complications related to COVID-19 despite being vaccinated. Anti-vaxers were quick to trumpet the failure without understanding or being honest about the underlying causes.
General Powell was 84, which put him at increased risk but on top of that he had been treated for multiple myeloma. Data from the US Centers for Disease Control and Prevention show that of the more than 187 million people who've been fully vaccinated in the US, 0.004 per cent had died because of a breakthrough COVID-19 infection. Of that already very limited group, 85 per cent were older than 65.
To add to the danger, multiple myeloma is a cancer of the blood that impairs the body's ability to fight infections and to respond properly to vaccination. As few as 45 per cent of people with multiple myeloma are able to develop protective levels of antibodies after being vaccinated against COVID-19. Thus he was at increased risk for a number of reasons. This was in fact recognized and he was scheduled to receive his third dose of the vaccine but fell ill before he could get it.
In people vaccinated with the mRNA COVID-19 vaccines, immunity wanes and puts the elderly and those with compromised immune systems at risk, as in the case of Colin Powell. The third dose boosts their immunity to protective levels. Thus the lessons to learn from this should have been to reinforce the importance of people at risk getting the third dose 6 – 8 months after their second dose and to highlight the importance of getting everyone vaccinated.
Someone gave General Powell COVID-19. The response to his death also shows that people lack the tools to interpret headlines and ask the right questions to protect themselves from disinformation. It reminds us to teach our children how to analyze information so that they can see through the lies.
Trick-or-treat
Halloween is coming up. Should you or your children go trick-or-treating this year? If there are specific reasons why you need to take special precautions or forego Halloween this year, please do. Given the fact that many of us are properly vaccinated, this season of trick-or-treating could be done safely if we follow some reasonable precautions.
Being outdoors reduces risk. Try to incorporate a mask into the costumes. Don't congregate in large groups or go into other people's houses (unless they fall within your "bubble"). Rather than reaching into a common bowl of candy, it's safer if individually wrapped treats are dropped into the goody bags. Outdoor parties are best. Indoors, consider a well-ventilated area with fewer guests who should be served rather than have them digging into common plates of food.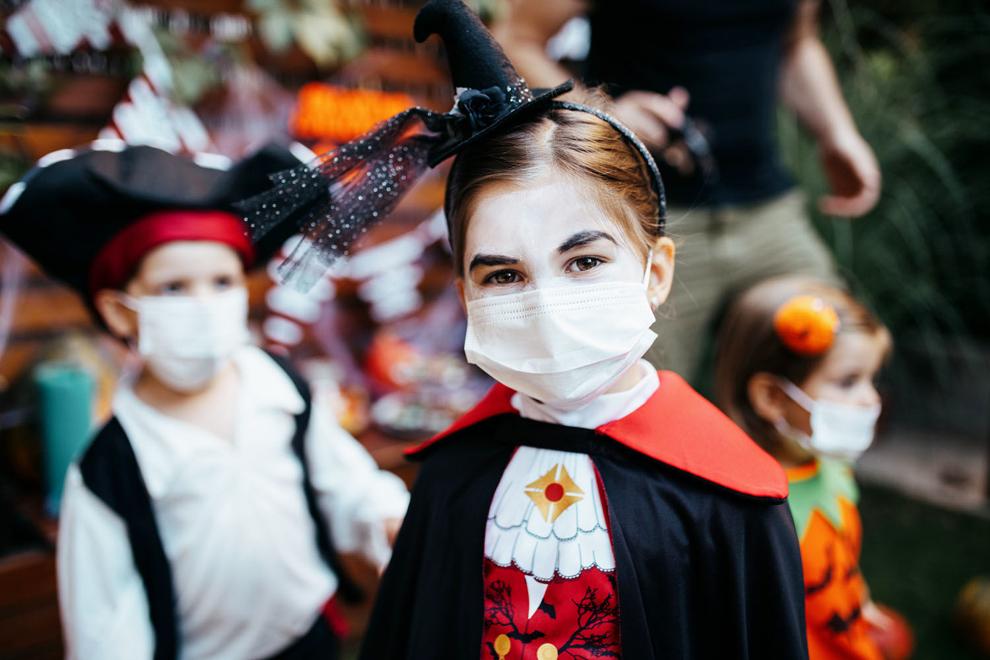 Things are moving in the right direction. Rates of infection are stable in communities which are vaccinated and following the proven protective measures of hand-washing, mask-wearing, and distancing. As long as we keep this up, we will reach a safe new normal.
Don't let fatigue, disinformation or confusion weaken your determination. Also, please consider donating blood. Our supplies haven't been as threatened as they are right now to the point where surgeries may have to be cancelled.
Dr. Mitch Shulman is an Associate Professor in the Department of Emergency Medicine at McGill Medical School as well as an Attending Physician in the Emergency Department of the McGill University Health Centre. He's also the CJAD AM 800 Medical Consultant.