We've looked at how to protect ourselves from the "outside" risks of exposure to the virus that causes COVID-19. Now let's look at the "inside". Not enough can be said about getting enough sleep. For most adults that means 7-8 hours a night. To help:
1) See sunlight in the morning.
2) Exercise, preferably early in the day and even better if you can combine this with number 1.
3) Avoid stimulants (exercise, caffeine) late in the afternoon.
4) Have a night-time ritual that gives your body a chance to wind down and signifies that rest is coming. No cell phone or computer for at least an hour before bedtime. Avoid exposure to blue light at night. You may need to hide your digital clock if the colour of the numbers is wrong. And,
5) If the worries of the day keep you up, get out of bed instead of tossing and turning and write them down on paper.
Next to sleep is your nutrition. Stock healthy snacks so when the urge hits, you can satisfy it safely. There is absolutely no proof that any supplement is necessary. Properly done studies with vitamin C and almost any other vitamin, mineral or herb you can think of, have failed to show any benefit. However, the story is a bit more nuanced concerning vitamin D.
A study looking at Spaniards admitted to hospital with COVID-19 found they were more likely to be vitamin D deficient. Does that prove vitamin D will protect you? No. But we do know that vitamin D is important for your health and that many of us will have low vitamin D levels by February and March. For this reason, I recommend vitamin D supplementation over the winter months (in the range of 800 – 1,000IU per day) for most healthy adults. Check with your pharmacist or doctor to make sure you don't have an underlying reason not to be able to do this.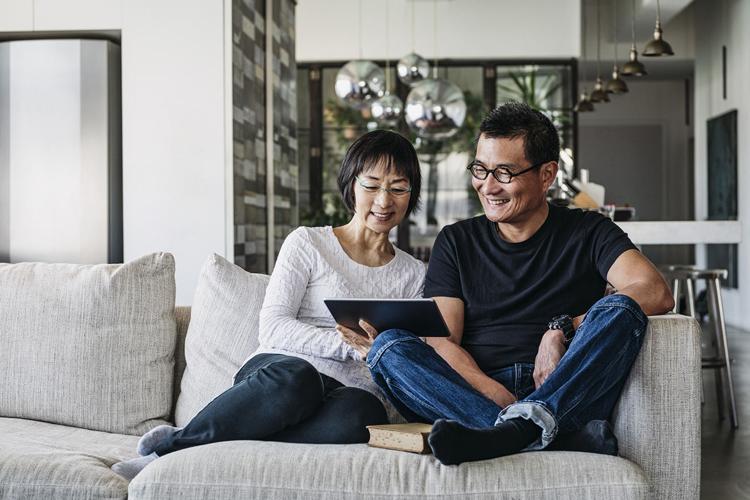 And now for something a bit different but which will help you get through this maze: optimism. A study published in the Proceedings of the National Academy of Sciences, showed that being optimistic increased the chances that people would survive to age 85 or older. Even better, you can "train" yourself to be optimistic.
Optimism doesn't mean sticking your head in the sand and ignoring bad things happening around you. Optimistic people are less likely to blame themselves when things go wrong. They believe that they have control over their fate. When they get lemons, they make lemonade. Only 25 per cent of that is genetic. There are mental exercises within your power to do that can develop an optimistic outlook. Count your blessings rather than pining over your problems. Express and remember gratitude. Spend a moment before you go to bed recalling everything that went well during the day; all the things you're happy about; and, remembering anything nice that someone did for you.
Not only does this take little time without any added cost, but there are also absolutely no harmful side effects. When can you say that about any medical intervention?
Dr. Mitch Shulman is an Associate Professor in the Department of Emergency Medicine at McGill Medical School as well as an Attending Physician in the Emergency Department of the McGill University Health Centre. He's also the CJAD AM 800 Medical Consultant.