There are many reasons why people refuse the COVID-19 vaccine. Some don't accept the seriousness of the disease or feel that they're too healthy to get deathly ill. Visiting an ICU with COVID-19 patients will quickly change your mind on that one. Some people are afraid that the vaccines could harm them for understandable reasons, like the clotting issue or for reasons that exist only on the Internet and have no basis in fact.
For those with legitimate worries we have alternative vaccines; for the others, no amount of convincing will get them to change their minds. The only thing that seems to work is witnessing a person whom they respect or who is close to them get sick — which is not a great way to finally figure out how wrong they are.
For a significant number of people, it's fear of the needle that is keeping them from being vaccinated. The good news is that there are effective ways to get past this. If there's enough time, people can slowly overcome their fear by gradual exposure with appropriate support from someone with the necessary training and expertise. For example, starting with pictures of needles inside packaging and then once they're able to deal with that moving on to more intense situations. Unfortunately, while an excellent long term plan, it's not going to help them right now. What can we do now?
First, advertising about vaccination shouldn't show needles. That image isn't needed to get the message across and causes unnecessary fear, so why use it? Next, the vaccination site should not force the people waiting for their turn to see images of needles (on posters for example) or see the vaccine being given. The person vaccinating should give the recipient choices: Do you want to watch as we prepare and /or give you the needle? Do you want a countdown / warning before I inject? Would you rather listen to your music and ignore the process? Whatever works for the person being vaccinated.
Lastly, some people can feel very sick and even pass out because of fear. When they see the needle, their heart slows down and the blood vessels relax. The blood pools in the lowest part of the body (usually the legs) rather than being available for the circulation. The result, not enough blood to go around. The brain can only function for seconds without an adequate supply of fuel and oxygen and so the person passes out. To avoid it, tensing the muscles in the legs and belly on and off while remembering to breathe (holding your breath can counteract the benefit of tensing the muscles) will keep the blood from pooling and therefore reduce the risk of fainting.
We must take advantage of this time of year and the fact that we have vaccine available to cover as many people as fast as we can. Together, vaccination and the weather can help us to contain the virus. We don't want to go back to the way things were, this is the only safe way forward. So we have to help people overcome their fear of needles if that's what's standing in the way.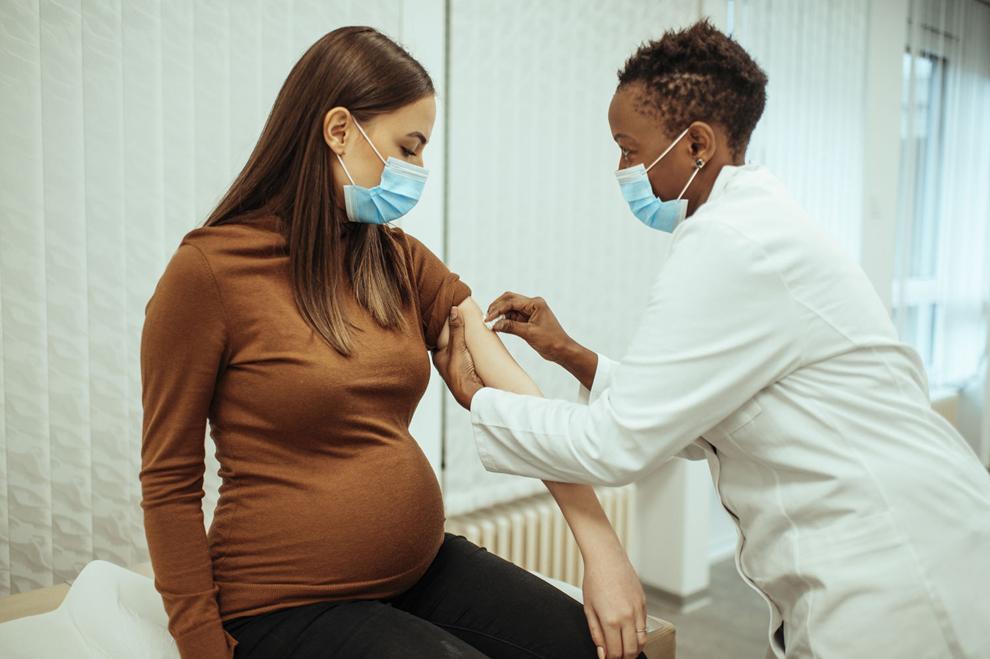 On COVID-19 vaccines and pregnancy
The Society of Obstetricians and Gynecologists of Canada have issued the following statement:
1. Pregnant individuals should be offered vaccination at any time during pregnancy or while breastfeeding if no contraindications exist.
2. All available COVID-19 vaccines approved in Canada can be used during pregnancy and breastfeeding, but the SOGC recommends following provincial and territorial guidelines on type of vaccine to prioritize for pregnant and breastfeeding individuals.
3. The decision to be vaccinated is based on the individual's personal values, as well as an understanding that the risk of infection and/or morbidity from COVID-19 outweighs the theorized and undescribed risk of being vaccinated during pregnancy or while breastfeeding. Individuals should not be precluded from vaccination based on pregnancy status or breastfeeding.
4. Given that pregnant people are at increased risk of morbidity from COVID-19 infection, all pregnant persons should be eligible to receive a COVID-19 vaccination.
Dr. Mitch Shulman is an Associate Professor in the Department of Emergency Medicine at McGill Medical School as well as an Attending Physician in the Emergency Department of the McGill University Health Centre. He's also the CJAD AM 800 Medical Consultant.