The headlines are scary: "Tests show that vaccines fail to fully protect against the variants"; "Vaccinated people test positive for COVID"; and on and on. The cacophony of terrifying information is enough to worry even the hardiest of souls. So, let's investigate what's really going on.
First and foremost, if you've been vaccinated, it's not been a waste of time. People who have been properly vaccinated are less likely to get very sick; less likely to need to be hospitalized; less likely to need an intensive care bed; and, less likely to die of COVID-19. There is no doubt about that. However, protection isn't 100 per cent. For one thing, not everyone responds to the vaccine. This is expected with any medical treatment. Even if most people benefit, there are always some who, through no fault of their own, will not respond to a treatment.
As well there are those who we anticipated might not respond to just two doses and that has been shown to be true. People who have received an organ transplant and immunocompromised patients don't mount a complete protective response after a booster second dose and so need a third dose of the vaccine. The third dose has been shown to work to protect them. So, get vaccinated. It protects you from severe illness.
The vaccines were designed to keep people from getting very sick so it is entirely possible for someone who was vaccinated to test positive for the SARS-CoV-2 virus and to be able to transmit it to others. The risk is less than if they had not been vaccinated but it's still there. This highlights a major failure on the part of those of us who were responsible for informing the public. Everything that has come out has said: "Get vaccinated to protect yourself and others". The truth is: "Get vaccinated to lessen the risk that you will get very sick or be able to get others around you sick." A subtle but important difference.
That's why, if you're with people whose vaccination status is unknown, your being vaccinated may not be enough to completely protect you. So, in those situations, it's entirely right to maintain your distance, wear your mask, and wash your hands. We can safely be more relaxed with people we know or people who've been vaccinated but once you leave that bubble you must take care.
Next: waning immunity. Again, this is expected. It's normal for one type of immunity to slowly disappear after vaccination. These are the troops that are on immediate guard duty around your body. After vaccination their numbers peak but then decline. However, the memory side of your immunity is trained and now ready. Instead of taking days or weeks to rally the troops to protect you, once you've been vaccinated that memory lasts for years and the response is rapid and protective.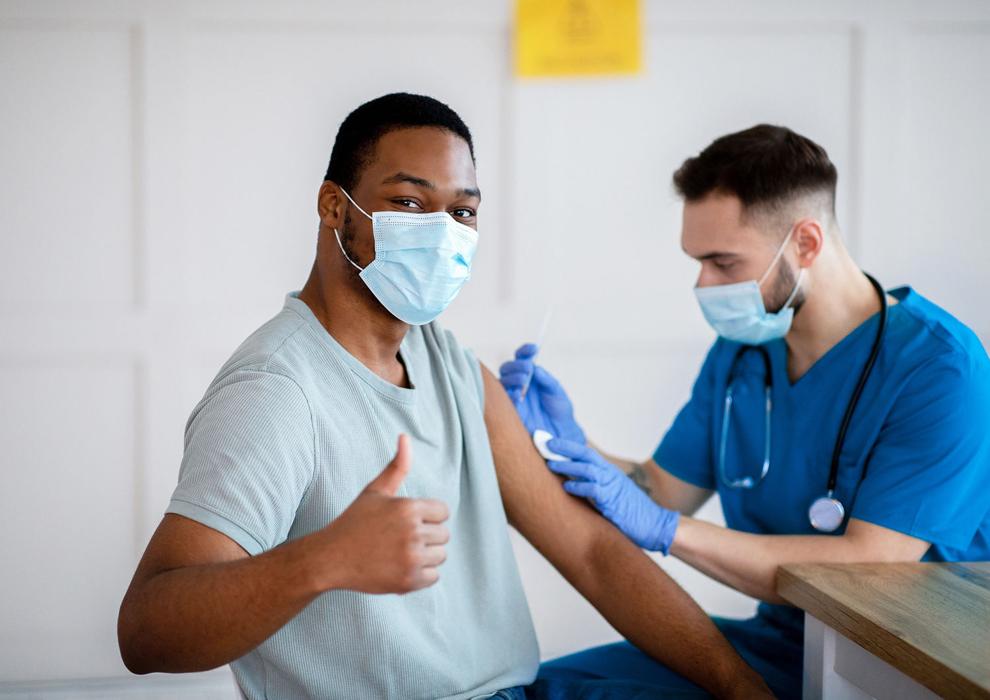 On the other hand, as long as this virus is able to spread anywhere in the world, natural selection will favour more infectious variants that can evade our immune system. As a result of that normal process, the vaccines currently in use may not be able to protect us adequately as the virus changes. Until we have control of the virus throughout the world, boosters may be needed to provide our immune system with the knowledge it needs to protect us from these evolving mutations.
So please do not fall prey to the panic and the hopelessness that these headlines seem designed to create. Compare where we are now to where we were last year. We know more, we know what works, and, we have an effective vaccine. Armed with the truth, you know what to do to protect yourself and those you love: get vaccinated; wash your hands; wear your mask; keep your distance; improve ventilation in closed spaces; and get enough rest and exercise to keep your immune system at its best.
Dr. Mitch Shulman is an Associate Professor in the Department of Emergency Medicine at McGill Medical School as well as an Attending Physician in the Emergency Department of the McGill University Health Centre. He's also the CJAD AM 800 Medical Consultant.