Built on the former site of the Montreal Children's Hospital, at the intersection of René-Lévesque and Atwater, the Eleva real estate project — a rental condo complex for retirees in Montreal — is located in one of Montreal's most prestigious towers, near a multitude of services and amenities.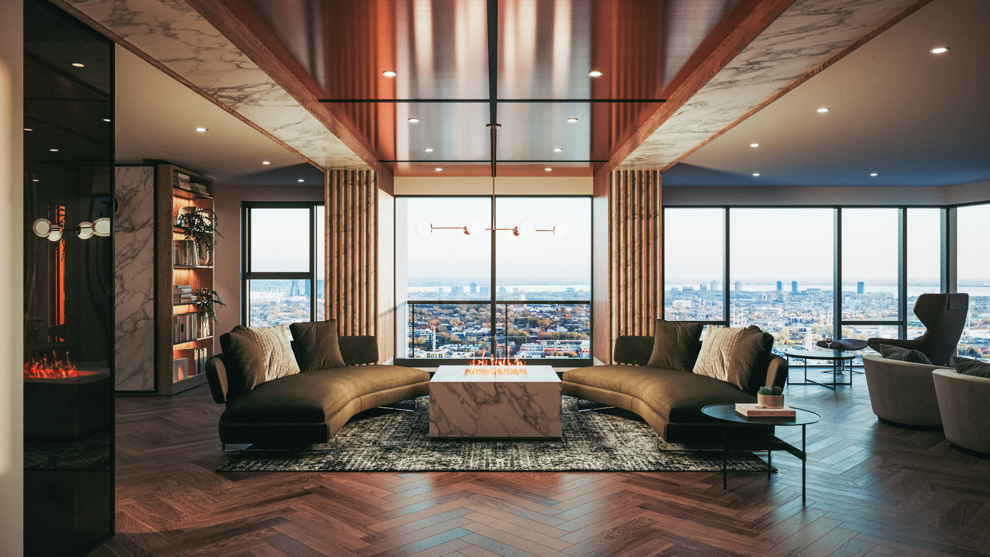 In addition to offering spectacular views of the mountain, the river, downtown and Westmount, Eleva lives up to all expectations. It is specially designed for active retirees allowing them to access a lifestyle combining comfort, safety, sociability, and elegance.
The 208 magnificent rental condominiums, ranging from studio to three bedrooms, are divided between the 4th and 29th floors.
Each apartment is intelligently designed with great attention to detail in terms of high-end finishing touches and full-length windows offering a unique and exceptional view.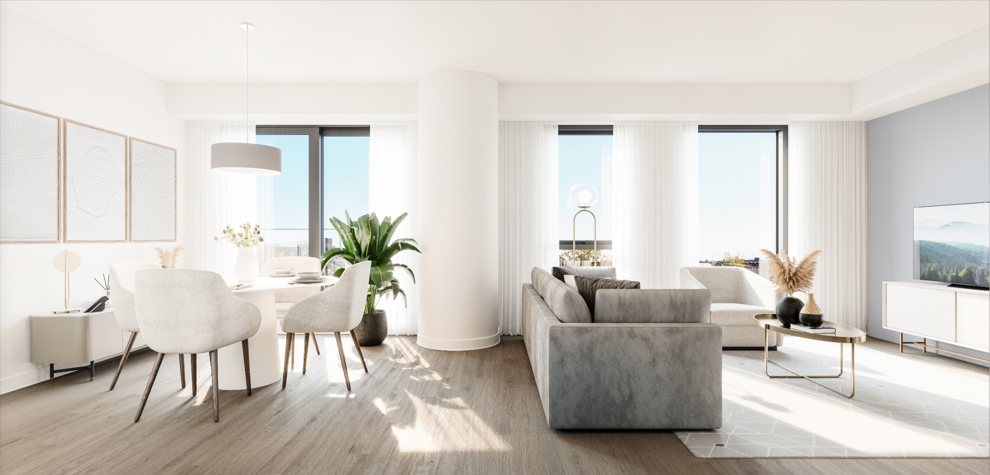 With occupation scheduled for fall 2022, Eleva really does offer the best of Montreal, only a few steps from home. Between the effervescence of Downtown and the tranquility of abundant green spaces, the Eleva complex is near all the essential services and attractions that will be of interest to you, including gourmet restaurants, art galleries, luxury boutiques, department stores, the Atwater market, along with many parks and trails to satisfy nature lovers and those who enjoy outdoor activities.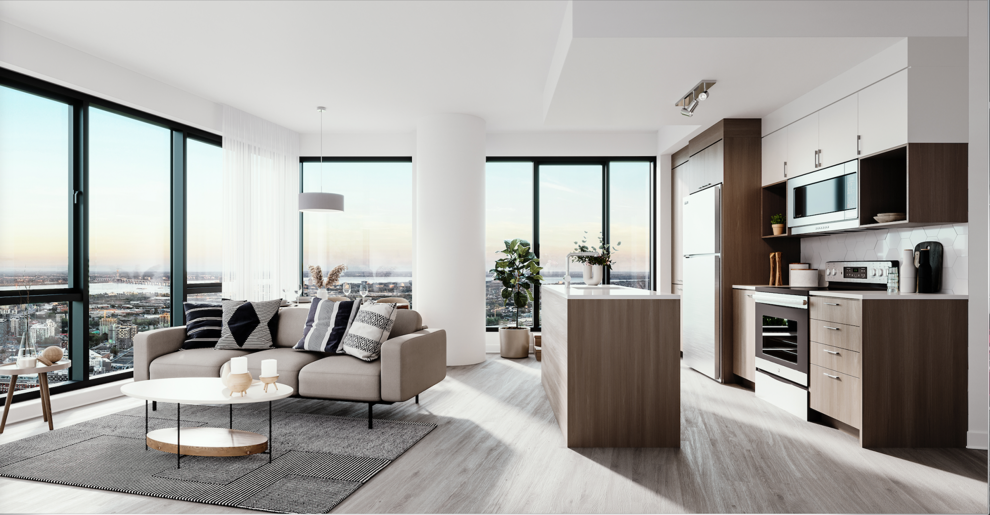 Prices range from $1,557 for a studio; one-bedroom units starting at $ 1,946; two-bedrooms starting at $2,765; and three-bedrooms starting at $4,416. Units are equipped with refrigerator and stove; dishwasher; washer and dryer, over-the-range microwave; quartz kitchen and bathroom countertops as well as top-quality faucets.
Also included are electricity and hot water; air conditioning and heating; cable television, internet, and phone; as well as an electronic front door lock.
Several services and inclusions are also offered to allow you to enjoy life to the fullest, like indoor parking; extra storage; bike racks; and 24/7 security. Also made available upon request are meal services, housekeeping, and personalized care services.
Because you have chosen Eleva, you have the right to expect the best of what a community for active retirees can offer at every level. Spaces for socialization, entertainment, fitness and relaxation, everything is done to exceed your expectations and enhance your daily life.
These include the dining room; meeting room; pool room; movie theatre; golf simulator; patio with outdoor games and BBQ; bistro; indoor pool; gym; and a panoramic lounge on the 29th floor.
Whether you wish to entertain, socialize, get in shape, meet people, cook with friends, or relax, Eleva thinks of everything for your well-being. Everything to enjoy Montreal to the fullest is really just a few steps from home.
The Eleva rental office is located at 2307 René-Lévesque Boulevard W. For information call 438-858-6808 or visit elevamontreal.com