Walking along the Dorval village strip on lakeshore with my son, I waltzed through two lovely French gates onto this beautiful courtyard terrace with a fountain centerpiece.
This must be the largest terrace that I have seen so far in the West Island, easily capable of accommodating an entire wedding. Right at the entrance, stood a raised Basil planter. Planters carrying fresh hot peppers and herbs were placed tastefully all over the terrace. It reminded me of the secret garden movie I watched as a kid and from that point, enchanted by the magical vibe; I decided to have a seat, enjoy the scenery and grab some lunch.
The waiter came along with a menu and a smile.
I figured I would just order a drink and a couple of appetizers and enjoy the ambiance. Eggplant parmesan and meatballs arrived first – the presentation was picture perfect, so I snapped a few photos and dug in.
To my surprise, the meatballs we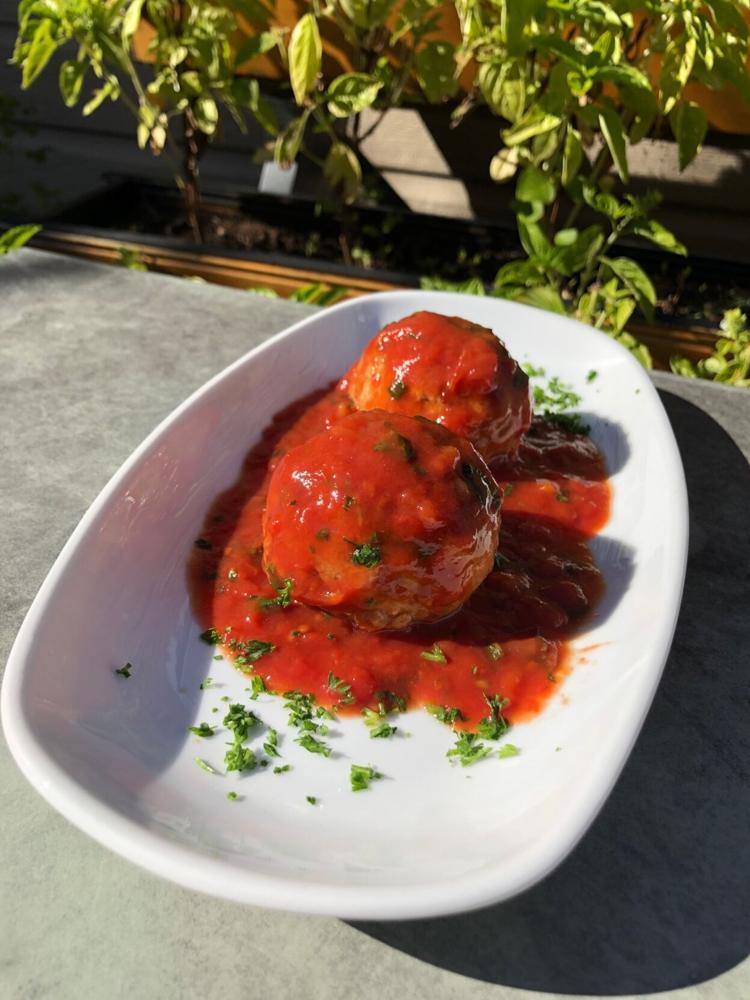 re made of veal, which in my opinion all self-respecting Italian meatballs should be. Perfectly cooked inside and out, soft, yet firm, but not crunchy. The eggplant parm was perfectly portioned, simple and lightly seasoned with mozzarella cheese au gratin on top.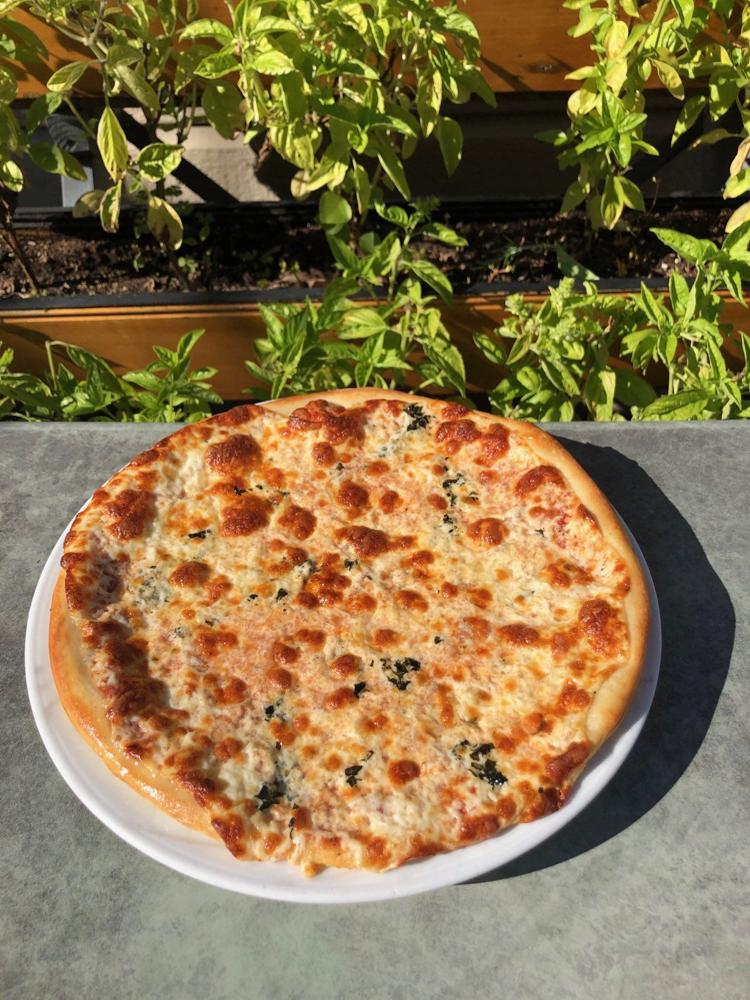 My son ordered a margherita pizza, and as always, I took a bite off his plate to have a little taste. The waiter would not share the recipe with me of course, but I knew that it was olive oil based and he could not deny it. It was as clear to my taste buds as the lovely fountain was to my eyes.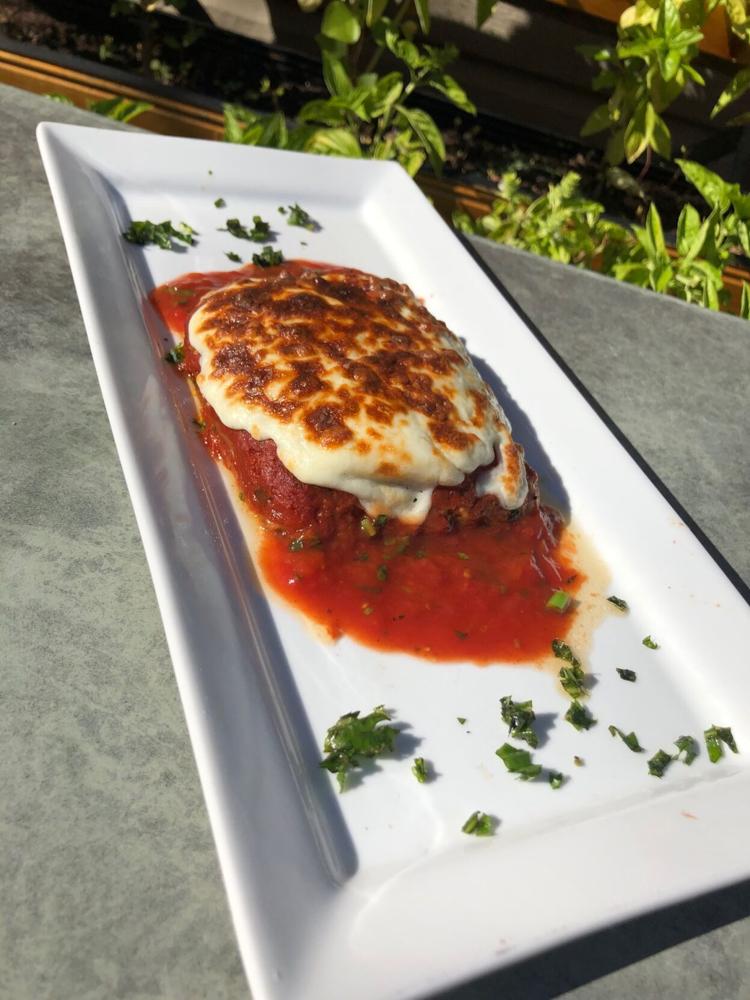 With a beautiful secret garden style ambiance, an attentive waiter and a few sips of Cenzano to open up my appetite, I decided to stick around and try some more. I wanted this afternoon to last.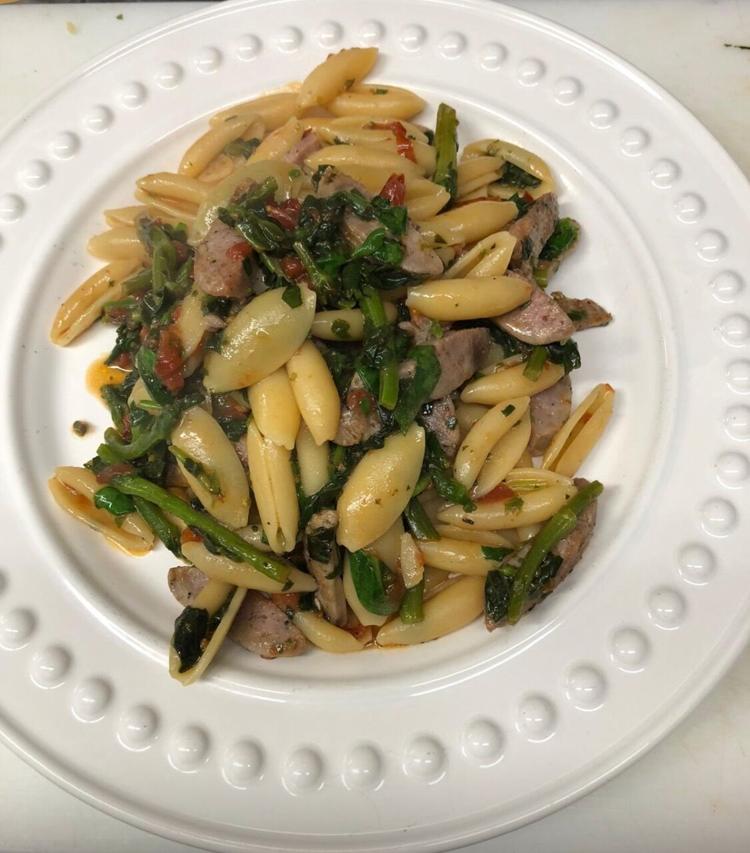 I switched from a Cenzano with my appetizers to a glass wine. Next up, oven braised lamb shank. This dish, ladies and gentlemen is the #1 reason to try this place out. Like the cherry on the cake, a giant lamb cherry, I was officially impressed. If you like white wine, this went along well with a Pino Grigio. Reds, definitely a Sangiovese with this dish. I respect your choice and either way - you cannot be disappointed with their large selection of Italian private imports, with bottles starting at only 25$.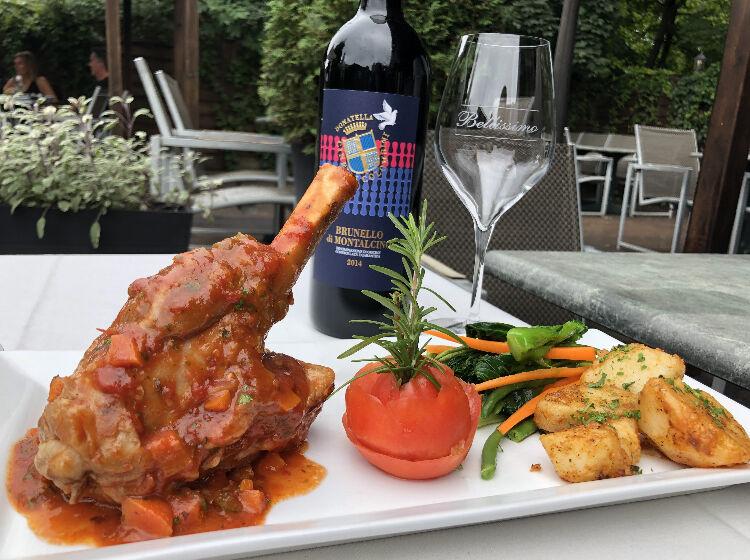 If you are looking for a place to have a party with great food and fairly priced vino, they have indoor and outdoor options and are capable of accommodating groups of up to 400.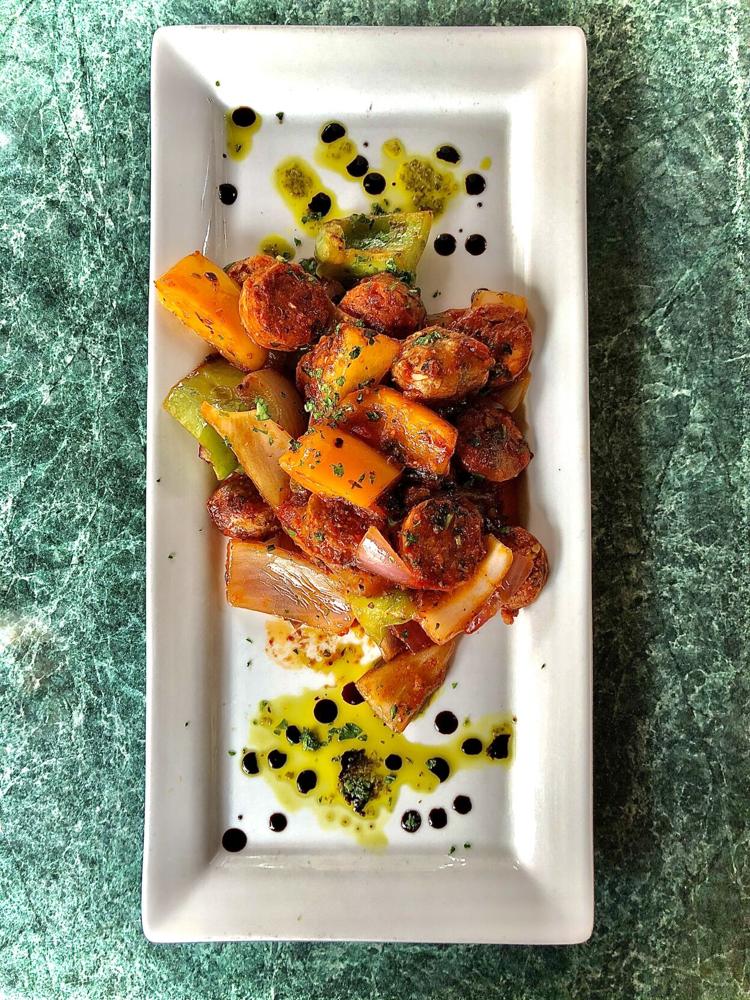 Ask for the tour, its worth seeing.