Heat Warning in effect for metro Montreal
Saturday was the 21st day of 2020 that the mercury has surpassed 30C (86F) in Montreal. On average we can expect less than 10 such days, but that number has been on the rise in recent years. That mark ties us for the most 30C days in any given year set just two years ago in 2018. A record that was established in mid-September of that year, we are only in July. The record will be broken today, with a forecast high of 33C (92F) for Montreal. Along with the heat, we will see a spike in humidity levels Sunday. Afternoon humidex values are expected to surpass 40C across many locations in southwestern Quebec and eastern Ontario. Widespread heat warnings are in effect.
Sunday morning is windy and warm in Montreal, with southwest winds pulling in the moist, tropical air. Trudeau Airport is already at 23C (73F), our overnight low for the day. Winds will persist all day, in the 30-50km/h range. Expect hazy, hot and humid weather Sunday and Monday, with the risk of afternoon showers and thunderstorms both days. Any storms will be capable of very heavy rainfall, as the air is saturated with humidity.
By Tuesday, less oppressive conditions are expected, with lower humidity levels and cooler temperatures. There will still be a chance for afternoon showers, but the weather should be dry most of the time. The closer-to-normal weather will persist for most of this upcoming week, with highs in the upper 20s.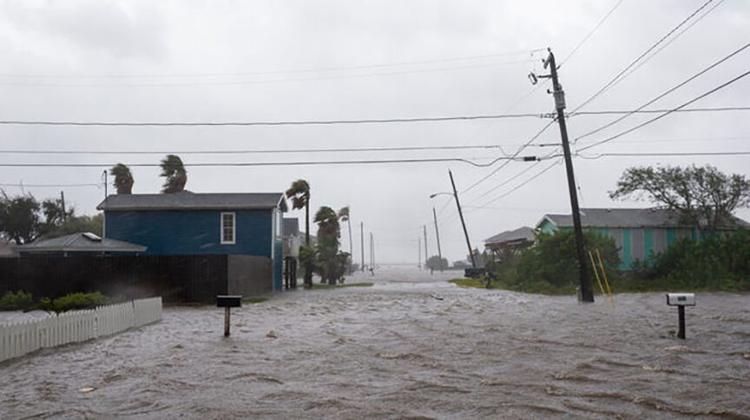 Hurricane Hana
The record-breaking 8th tropical system of the Atlantic hurricane season, became the first hurricane on Saturday as Hana moved across the Gulf of Mexico and into south Texas. The storm over-performed, becoming a strong category 1 hurricane, with 90mph (150km/h) winds. The canter made landfall around 5pm Saturday on Padre Island, Texas. A surge of 3 to 5 feet produced coastal flooding, along with up to 250mm of rain. There was widespread minor to at times moderate damage reported along the coast. Over 250,000 homes and businesses lost power. Hana has weakened to a tropical storm while moving inland across northeast Mexico. Flash flooding is expected across the Rio Grand Valley on Sunday.
Hana is the earliest 8th named storm on record for the Atlantic basin. The season runs from June to November, typically peaking in September. The next storm is already on the horizon, beginning to develop across the far eastern Atlantic. Over the next few days, the wave is expected to become a tropical depression while heading west towards the Caribbean Sea.