While hurricane Ida forms in the Gulf of Mexico today, August 28th is the 10th anniversary of the multi-billion dollar Hurricane Irene arriving in Quebec. Irene had humble beginnings as a weak area of low pressure off the west coast of Africa. The storm was the 9th tropical system of 2011, becoming the first hurricane of the season. Irene swept across the Bahamas as a major Category 3 hurricane before weakening and heading for the east coast. Irene made the first of two landfalls on August 27, 2011 at Cape Lookout, North Carolina, as a high end Category 1 storm.
Irene produced devastating flooding in Vermont and remains one of the states costliest natural disasters.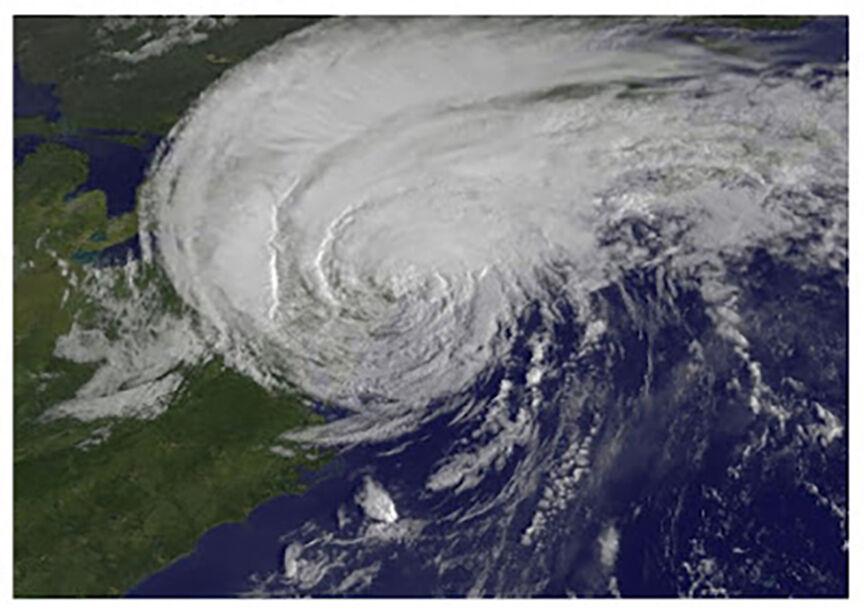 By the time Irene would rain herself out over Atlantic Canada, nearly eight million east coast homes would be without power, and insurable losses would approach US$10 billion. Irene caused extensive damage to coastal North Carolina, with a storm surge washing over portions of the Outer Banks. The storm then moved inland southwest of New York City and tracked across Vermont and into the Eastern Townships of southern Quebec. Along her path, torrential rain fell, with as much as 250mm (9 inches) in less than 24 hours. The resulting flash flooding heavily damaged numerous villages and towns across the Catskills of New York and into the Green Mountains of Vermont. The flooding in Vermont was the worst natural disaster in that state since the flood of 1927. In the end, 49 fatalities were attributed to the storm, including one in Quebec. The raging Yamaska River east of Montreal washed out a section of road, contributing to the drowning of a motorist.
In Quebec, Irene produced as much as 150mm (6 inches) of rain in the Charlevoix region and sections of the Beauce and Townships. In Montreal, 65mm (2.5 inches) of rain fell in less than five hours. Winds gusted over 100km/h in Quebec, including a peak gust of 113km/h on Ile d'Orleans. In Montreal, the highest gust was 90km/h. The wind and rain contributed to power outages, with nearly 250,000 Quebec homes in the dark. I lost power at my home on Ile Perrot for over 24 hours. Final damage estimates in Quebec exceeded $130 million.
Irene was one of the first storms that tapped into the wave of social media. The storm threatened a large population along the east coast of the US, and was therefore heavily publicized. New York City was shut down for an entire weekend. In the end, many felt the storm was over-hyped. Unfortunately, this drew attention away from Vermont and upstate New York, where Irene was one of the worst natural disasters on record. Irene proved just how devastating a low-category hurricane can be, especially to inland locations.