In what seems to be a rather common theme in Canada this summer, another strong EF-2 tornado, with estimated winds of 210km/h, slashed across the southern part of Barrie, Ontario Thursday afternoon. The tornado touched down around 2:30pm in the Mapleview Drive neighbourhood, travelling nearly 5km and cutting a swath of major to catastrophic damage 100 metres wide. 
The damage was similar to what was observed in Mascouche, Quebec last month. Roofs were torn from homes, cars overturned, trees and power poles flattened and in two instances, homes were removed completely from their foundations. Barrie OPP and Simcoe County EMS reported 9 injuries, 4 of those of serious nature. Crews arrived immediately to begin debris removal and reconnect power. At the height of the storm over 4000 were without power in the region.
Residents of Barrie, Ontario are no strangers to tornadoes. On May 31, 1985, an EF-4 storm with 330km/h winds tore through the community killing 8. It remains one of the deadliest tornadoes in Canadian history.
The storms greatly diminished in intensity before arriving in southern Quebec overnight, with only scattered rain and gusty winds. A wind gust to 71km/h was reported at Trudeau Airport at midnight with the passage of one storm cell. Eastern Canada has been warm and humid this week, making the atmosphere ripe for strong storms. More thunderstorms are forecast today across eastern Quebec into Atlantic Canada.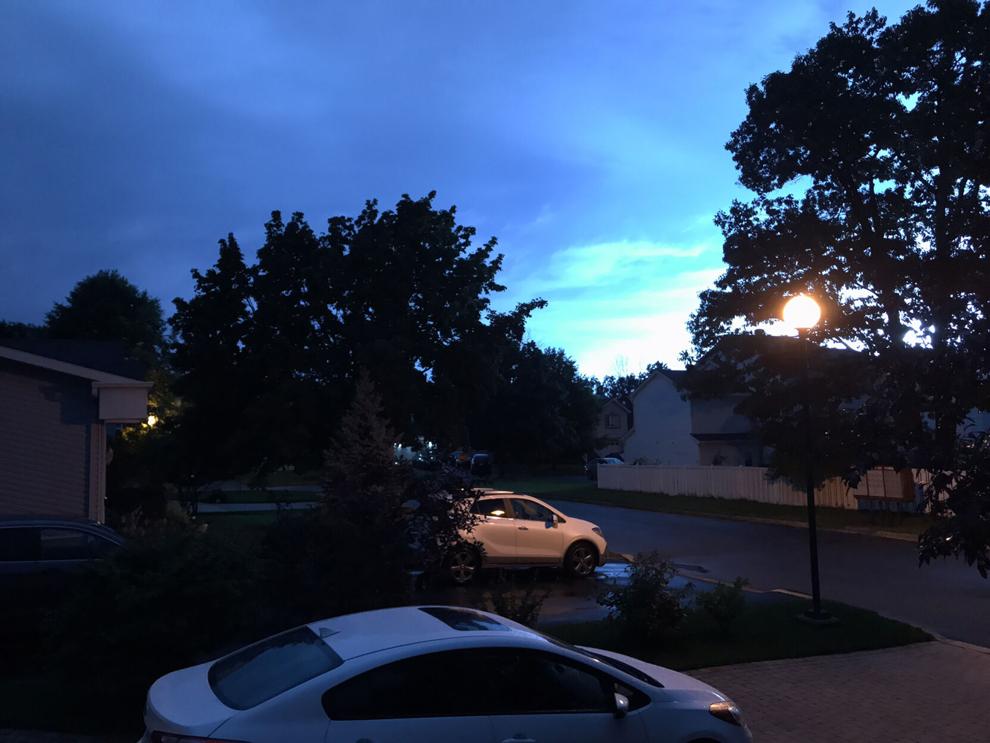 The current weather pattern will continue through the upcoming weekend and into next week. Ridging in western Canada will allow for a prolonged and potent heatwave, while troughing in the east will result in more clouds than sun, humid conditions and the ever-present risk for showers and thunderstorms. Highs in Montreal will be near normal through the period, 27C (81F) for daytime highs and around18C (65F) for lows.