Remember September is part an old Carib Indians saying that refers to the increase in hurricane activity in the month of September across the West Indies. This saying takes on a new meaning in the wildly unpredictable Covid year of 2020. The weather is downright crazy, just about everywhere across North America this year, with record-breaking heat, strong thunderstorms, hurricanes, wildfires and even snow.
As I post this blog early Sunday morning, forecasters are watching six tropical systems in the Atlantic Basin. The busy 2020 season has already recorded 18 named storms. Before we start into the tropics, I will take a brief look at the weather here in Montreal. September has been, well, tranquil so far, especially in reference to the rest of the continent. Rainfall and temperatures have been very close to normal to start the month. We have had a few colder mornings, but only patchy frost to date.
The last week of summer, will feature some rain along a warm front today, as well as gusty southwest winds, up to 50km/h. Temperatures will rise to either side of 20C (68F) across southern Quebec. A cold front will deliver more showers this evening, before cooler and drier air arrives for Monday and Tuesday. Monday will feature highs near 16C (61) and lows around 6C (43F). Warmer air will return by mid-week, before we deal with the remains of Sally.
TROPICAL STORM SALLY
Tropical storm Sally developed late Saturday just south of Key West, Florida. The storm is located about 485 km southeast of New Orleans Sunday morning. Forecasters expect Sally to strengthen into hurricane before making landfall along the southeast Louisiana coast late Monday. Hurricane warnings have been raised Sunday along the northern Gulf Coast from Florida to Louisiana. Some evacuations have already been ordered for New Orleans. Overnight, over a foot of rain fell in the Florida Keys, with flash flooding reported.
WILDFIRES
Tens of thousands of acres continue to burn across the western US this weekend. The fast moving wildfires have scorched homes and business across California into Oregon and Washington. The smoke from the fires has turned day into an eerie pre-dawn glow in major cities including Seattle, Portland and San Francisco. The smoke is now drifting into southern Canada. Air quality advisories are in place from southern BC into Alberta. Sunday morning Vancouver was reporting under 2 km visibility in smoke.
The intense fires have claimed at least 28 lives so far, with dozens reported missing. Many believe the fires will burn until the snow arrives in the late fall. The Province of Quebec has sent 2 aircraft and 60 personnel so far to help battle the fires in California. It is a very sad situation, with many homes destroyed and thousands left homeless in what already has been a difficult year for so many.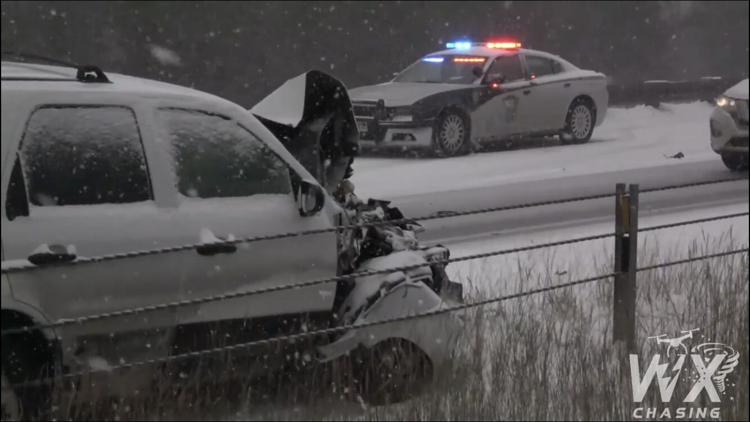 SUMMER SNOW
One last note, this past week a strong cold front settled across Alberta into Montana and points south. Flurries and patchy frost were reported in Alberta. Temperatures in Wyoming and Colorado fell from the upper 30s (95 to 100 F) into the low single digits above and below freezing from late Tuesday into Wednesday morning. Denver reported snow and freezing temperatures only 24 hours after highs in the upper 90s. The snow caught many motorists off guard, with dozens of accidents reported.
I can only imagine what the rest of 2020 has planned for us in the weather department.