Since September 1st, approximately 25mm (1 inch) of rain has fallen at Trudeau Airport including just under 4mm so far today. That amount would not be news-worthy, except for the fact that only 36mm fell on the city during the entire month of August. The rain has been a blessing, helping to green things up a little and increase water levels just a touch on area rivers and lakes.
A slow-moving cold front is crossing southern Quebec Wednesday afternoon, accompanied by showers and a rumble or two of thunder. That same front produced widespread severe weather in the Huron-Perth and Grey-Bruce regions of Ontario on Tuesday afternoon. There were numerous reports of waterspouts on Lake Huron, as well as tornadoes and hail from Port Elgin to Saugeen Shores. Significant damage was reported to several homes, as well as numerous trees felled and widespread power outages. The front will once again kick up some strong thunderstorms Wednesday afternoon, but only south and east of Montreal across the Eastern Townships and into Vermont.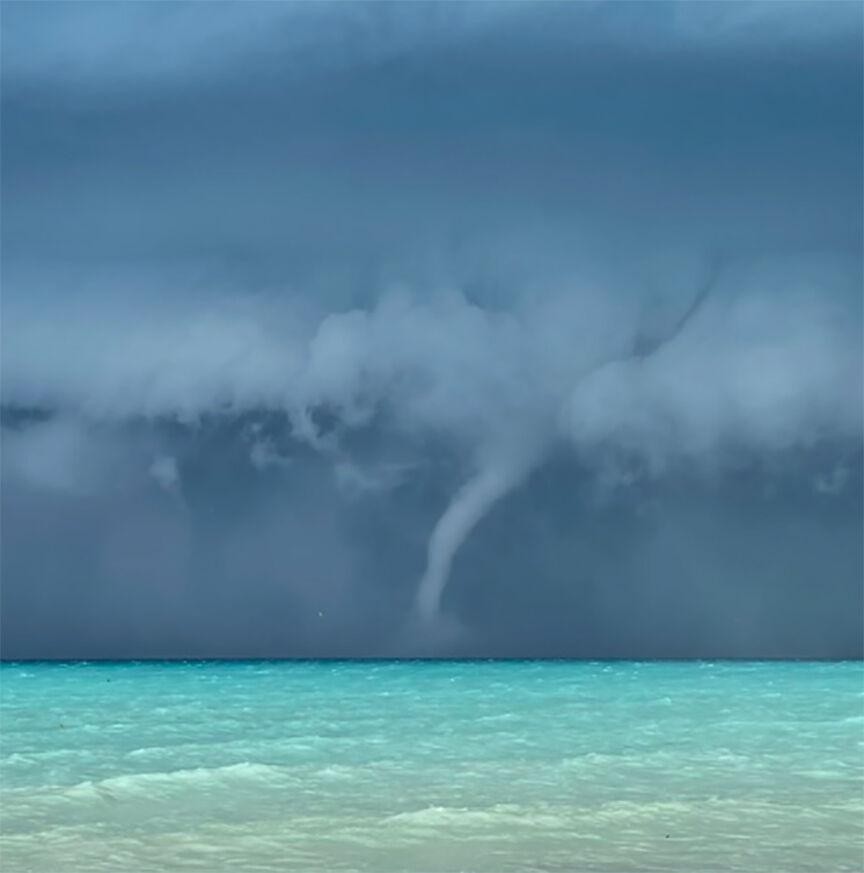 We have an unsettled pattern ahead of us in southern Quebec, with a mix of clouds and sunshine Thursday and Friday and the risk of isolated showers or thunderstorms. Friday will be much cooler and dare I say fall-like, with high temperature struggling to reach 18C (65F). Saturday looks pleasant, with a high of 23C (73F) under sunny skies. Clouds and showers return for Sunday.
Hurricane Larry
Hurricane Larry was located 855km southeast of Bermuda early Wednesday afternoon, moving northwest at 20km/h, with 175km/h winds. Larry is expected to transition into a powerful post-tropical cyclone as the centre nears the Avalon Peninsula of Newfoundland late Friday afternoon. At this time the center is expected to pass near or over southeast Newfoundland, with a period of strong winds, heavy tropical rain and storm surge. Wave heights may reach as much as 15 metres in the Grand Banks. Swells from Larry are already impacting the US eastern seaboard and will arrive in Atlantic Canada over the next 24 hours. The swells and surge are creating very dangerous surf conditions along coastal beaches.
The Canadian Hurricane Centre continues to monitor the progress of Larry, and will likely issue warnings sometime Thursday for portions of southeastern Newfoundland.