As the Quebec government begins to loosen some of the Covid-19 restrictions for parks, golf courses and marinas, the weather has finally decided to come along for the ride. We certainly deserve the beautiful late spring weather that is expected this week for southern Quebec. Strong high pressure anchored over eastern Canada will produce a long stretch of near-perfect weather. The daytime hours will feature abundant sunshine, light winds and warm temperatures, into the middle to upper 20s (75 to 80F). Nights will be clear and seasonably chilly, with lows between 9C and 13C (48 to 55F).
This stretch of calm weather will persist well into the upcoming weekend, with the next chance for any showers in Montreal not likely until Tuesday at the earliest. The last precipitation in Montreal occurred Friday, May 15, when 20mm of rain fell. Overall the month has been much drier than normal, with only 26mm of rainfall and a trace of snow measured at Trudeau Airport to date. The average rainfall for May is 81.2mm.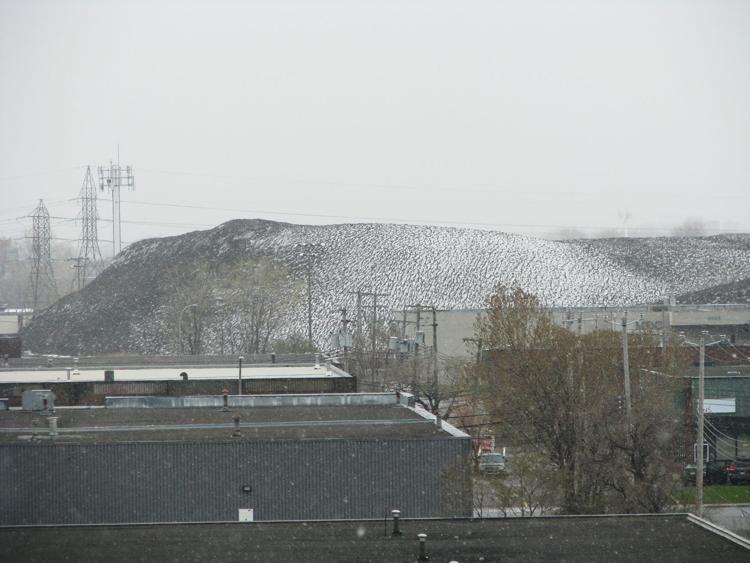 While southern Quebec and Ontario are benefiting from the strong high pressure, other regions have not been so lucky. A potent upper level low pressure system has been forced southward in response to the high pressure, creating a prolonged period of rain and gusty winds across the middle Atlantic states. Several states have reported heavy rain, thunderstorms and flash flooding. Strong winds in many coastal regions have exceeded 70km/h prompting high surf advisories. The weather has been colder in portions of New Jersey, Delaware and Maryland than here in Montreal.
Tropical Storm Arthur
Over the weekend, the first tropical system of the Atlantic Hurricane season formed east of Florida. Tropical Storm Arthur moved northeast clipping the Outer Banks of North Carolina. Arthur was about 30km east of Cape Hatteras on his closest approach to the US mainland midday Monday. Coastal North Carolina reported gusty winds and heavy surf, but little damage. Arthur has since lost its tropical characteristics well northeast of Bermuda. Arthur was an early storm, as the Atlantic Hurricane season only begins June 1st.