Tuesday, June 22 UPDATE:
Meteorologists from Environment and Climate Change Canada were on the ground late Monday in Mascouche, 40km northeast of Montreal, to evaluate the damage caused by a severe thunderstorm and tornado. The preliminary assessment estimates wind speeds between 180 and 200km/h (111 to 124mph) or a strong EF-2 tornado on the Enhanced Fujita Scale. The tornado touched down at approximately 3:45pm and travelled 3 kilometres through the heart of the community. The damage was consistent with this strength of tornado, a rare event at our latitude, but perhaps becoming more common as our climate changes.
Previous Post: Severe weather was expected today across southern Quebec and it appears to have delivered. A line of thunderstorms spawned a powerful tornado northeast of Montreal in Mascouche at around 4pm Monday afternoon. Photos on social media indicate significant damage in the area, with downed trees and power lines. Several homes were damaged as well.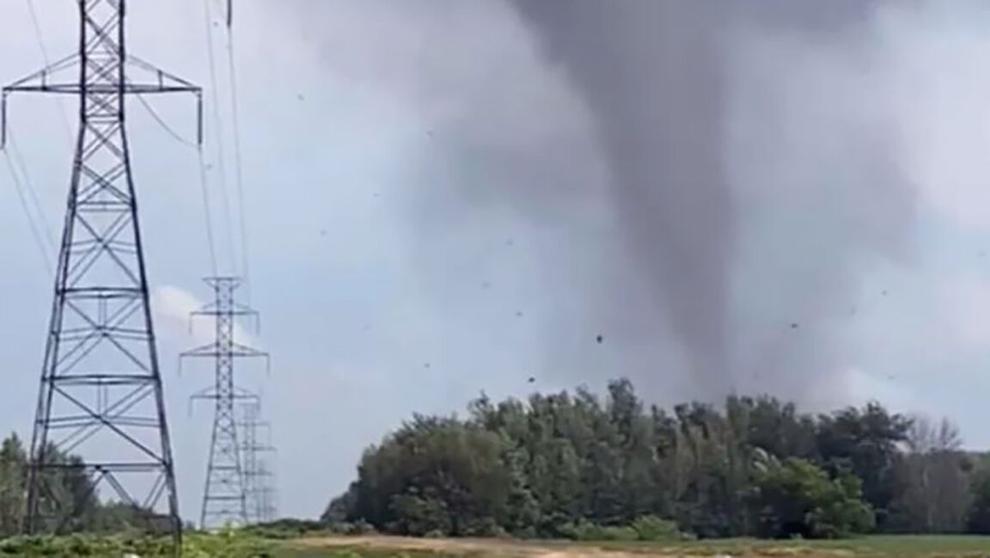 Public Security Minister Geneviève Guilbault has confirmed one fatality and two injuries from the storm. She added resources are being sent to the region. The Red Cross is on the ground offering assistance to at least 50 families. Municipal employees along with contractors have began removing downed trees from the affected streets and properties.
Updated information from Mascouche Police Monday evening confirm the fatality, a man in his 60s who had sought refuge from the storm in a backyard shed.
The supercell thunderstorm that produced the Mascouche tornado was part of a frontal boundary out ahead of a cold front moving across Ontario this evening. A severe thunderstorm warning was in effect at the time. More storms are possible this evening, but the threat for tornadic activity is over for the region.
The storms that occurred earlier in Montreal produced heavy rain and sporadic power outages, but no damage was reported. Across the province over 53,000 Hydro-Quebec customers have lost power, most of those are located south of Montreal towards the US border.
There have also been reports of other funnel clouds and possible tornadoes south of Quebec City.