This month, L'Annexe—the Ometz centre for young adults—launched accès:succès, an ambitious program designed to help neurodivergent young adults learn employment and social skills, as they work towards financial and professional independence. The goal of the program is to help young people (16 to 35) expand their networks, build their confidence, and explore ways to turn their passions into potential jobs. The eight week course includes a mix of hands-on activities, role playing, workshops and guest speakers to explore topics like job interviews, workplace etiquette and budgeting. At the end, participants have the opportunity for a paid internship tailored to their interests and abilities. The program is free and open to the community, and a second group is already being organized for this summer!
The accès:succès program was made possible thanks to generous support from the Small Family Fund, Ometz, Federation CJA, the Jewish Community Foundation, the Azrieli Foundation and Centraide. To learn more about accès:succès, including how to register for the upcoming summer 2022 group, email program coordinator, Ashley.Tevan.Long@ometz.ca. And yes, if you want to know if Ashley is related to the late sports talk show legend Ted Tevan, he was her grandfather.
To find out more about L'Annexe, follow them on Instagram @lannexemtl.
MAKING PASSOVER SHOPPING EASIER: MK, Canada's Kosher certifier , has launched an interactive web site ( www.passoverinfo.com) of Passover products along with its annual bilingual pocket size Passover guide. Together they are the references for Jews during the holiday period.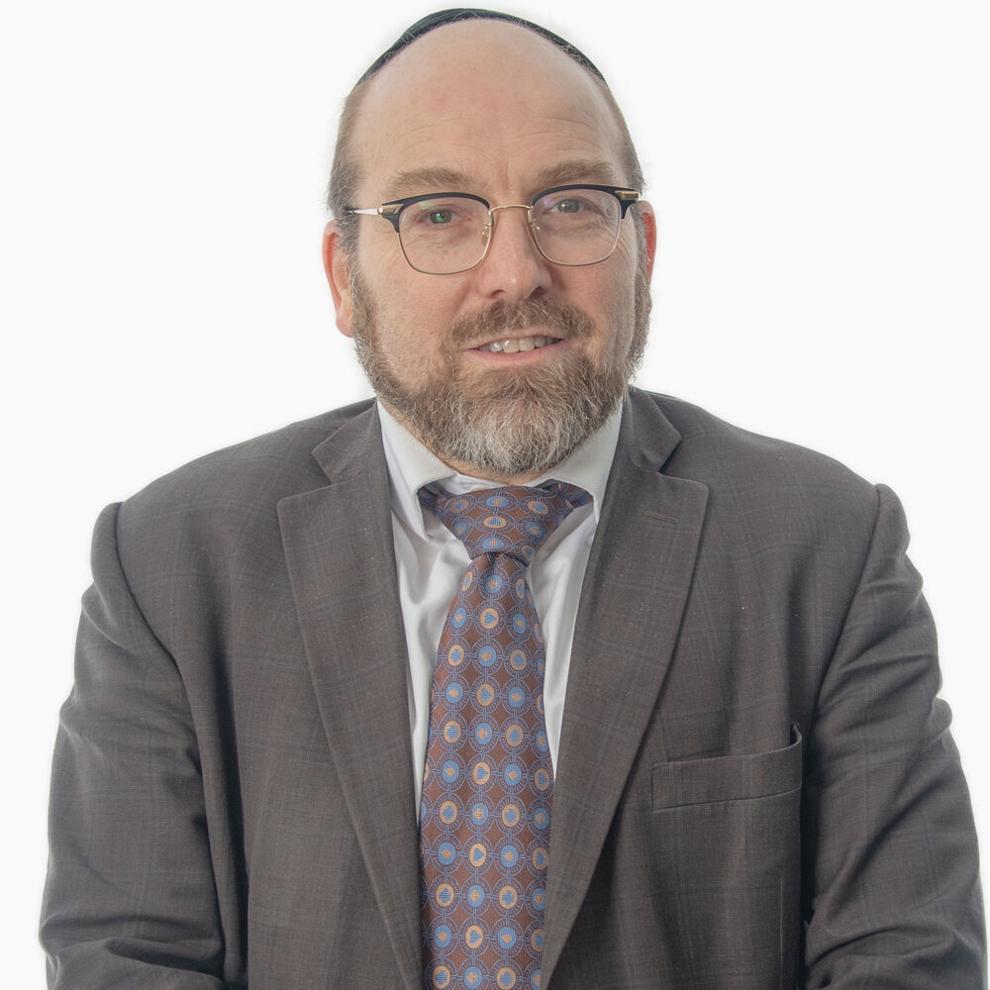 "As we emerge from the pandemic, Jews in every part of the world are looking forward to be being with family and friends to celebrate the liberation of the Jewish people," said MK's Montreal-based Executive Director Saul Emanuel. "In the coming days and weeks, we will begin our Passover preparations, and our goal is to make this as easy as possible. This is why we are offering two accessible ways of finding out information about Passover products."
MK's brand new state of the art Passover search engine is a data base of Passover products. By entering product categories from food to cosmetics and personal care, individuals learn which products meet the necessary criteria and are therefore better able to plan their shopping. The 152-page guide provides information on a wide range of topics, from the rules governing the preparation of food to the koshering of utensils and the cleaning of ovens and stove tops.
The guide is divided into the following sections:
● Koshering process
● Groceries
● Baby products
● Household goods
● Pharmaceuticals
● Cosmetics
● Personal care
Products are identified as an acceptable without Passover Certification; must have Passover certification; suitable for Ochlei Kitniyot only when bearing Passover Certification Kitniyot; and not acceptable for Passover.
"The themes and messages of Passover are particularly poignant this year as we reflect on the challenges facing the brave people of Ukraine," added Rabbi Emanuel. "As we prepare for Passover, we join them in praying for freedom.
"Also," he continued, "all medications for a heart condition, diabetes, abnormal blood pressure, stroke, kidney disease, lung disease, depression, the immune system and cancer treatment must be taken on Pesach. No one should refrain from taking any required medication, even if it contains chometz, without first consulting their physician and rabbi."
Printed copies of the guide are available in Vancouver, Calgary, Edmonton, Winnipeg, Halifax, Chabad Niagara, Toronto, Ottawa and Montreal. It is available on line at https://passoverinfo.com.
ON THE UKRAINE BORDER: Former Montrealer Dr. Zev Neuwirth, now a resident of Miami, Florida, is another one of the heroes in the Ukrainian refugee crisis. As a member of the volunteer United Hatzolah organization of Miami, Florida, he travelled to Moldova to help those Ukrainian refugees who have fled there After his wife died of brain cancer years ago, at age 42, Neuwirth decided to head off to medical school and dedicate his life to saving others. He juggled the rigors of medical school with the multitude of parenting responsibilities involved in raising four children.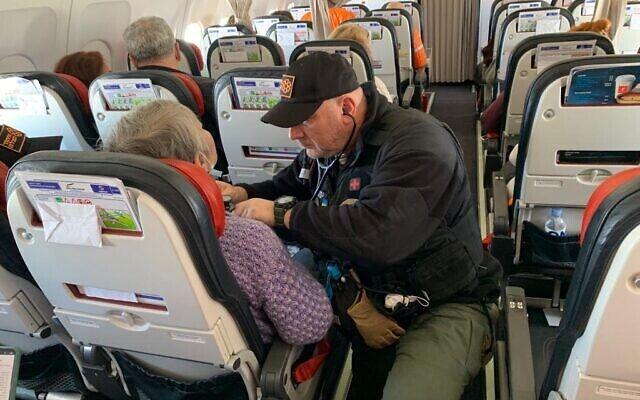 As The Jewish Voice Newspaper reported, having started a Hatzolah chapter in Montreal, he then moved to Miami. Eli Beer, the founder of United Hatzolah of Israel, commented on Neuwirth to The Jewish Voice . "Zeevi is an amazing person,'' he said. "Not only does he volunteer his time with United Hatzolah in Miami, but when I was diagnosed with COVID while in Florida, he visited me in the hospital every day and when it was time for me to return to Israel after I recovered, Zeevi came with me on the plane belonging to renowned Jewish philanthropists, Sheldon and Miriam Adelson. He is an amazing person and a top physician. We are so proud of all that he has accomplished in his life and the time he gives to United Hatzolah.
"While Zeevi's wife was battling cancer, he took care of her and really dedicated himself to her every need. It was then that he decided that a career in medicine was something he really wanted to pursue. Despite being a widower with four kids, he went to medical school and succeeded in every respect."
As a Miami-based physician with a specialty in internal medicine. Dr. Neuwirth works both as a primary-care practitioner as well as a hospital physician. As he wrote recently in the Miami Herald: "I am currently in the capital city of Moldova, with United Hatzalah of Israel, an organization with which I volunteer on international disaster missions. I am here with my two sons, Mordechai, who is the director of operations and medical support for Global-Med, and Avrohom, who is our head logistical officer and also provides medical support. When we heard from United Hatzalah about its mission to the Ukrainian-Moldovan border, we knew we had to take part."
Dr. Neuwirth added: "The war had just begun, and the humanitarian crisis was already looming. Within hours, we mobilized ourselves and our equipment from Miami, then traveled for more than 32 hours, stopping in Frankfurt, Germany; Bucharest, Romania; Iasi, Romania; and, finally, Chisinau in Moldova. We arrived ahead of the Israeli contingent from United Hatzalah and began laying the groundwork for our mission. One of the most important aspects was to set up a command center that would let us incorporate operations, medical, logistics and communications, all in one location. As with any refugee situation, one of the most important aspects of proper situation/scene management is fact-finding with regard to displaced persons. We needed to find out where they were located, what their current living conditions were and whether they had any urgent or chronic medical needs."
FEDERATION CJA STEPS UP: Federation CJA has raised more than $1.5 million in the past four weeks to help provide humanitarian assistance to alleviate suffering and safeguard Ukraine's Jewish community, as well as Jews in neighbouring countries. Together, as part of a worldwide effort, Jewish organizations around the world have surpassed their initial goal of raising $20 million. Contributions to these efforts is ensuring that help is centralized, prioritized, and provided to cover the following area:
• Helping people make Aliyah to Israel
• Securing the local community and its institutions
• Maintaining critical welfare services
• Assisting internally displaced people in multiple locations
• Securing temporary housing for people in transit
• Purchasing satellite phones to maintain communications across the region
• Securing five Jewish schools and training staff to manage crisis needs
Work is also underway to support those affected in Montreal as well as others who will soon arrive in our city. Social service partners Agence Ometz and Cummings Centre will take the lead.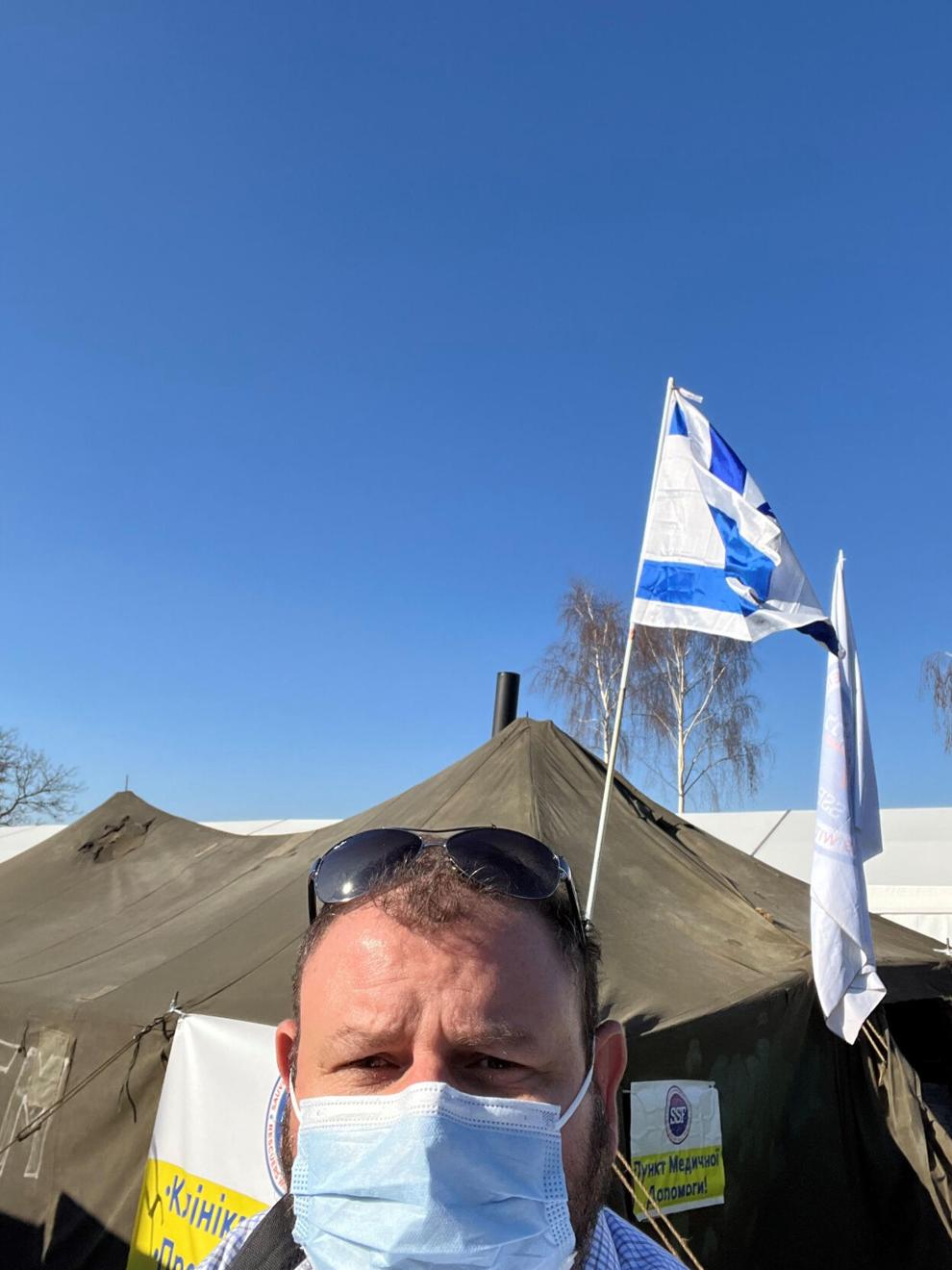 The Centre for Israel and Jewish Affairs (CIJA) is working with various governmental agencies to ensure that Jewish refugees who wish to come to Montreal can do so.
Have you got an item for SJN? E-mail mcohen@thesuburban.com