JRI-Poland.org is a collective of global volunteers preserving the details of the Jewish community's ancestors' lives in a form that will remain accessible forever to the greatest number of researchers. It has built the largest database representing the lives of the Jews who lived in the current or former territories of Poland, their families and their communities. jri-poland.org
JRI-Poland.org, an independent non-profit organization, disclosed details of a new partnership initiative with Yad Vashem, the World Holocaust Remembrance Center, to display a direct link to matching Yad Vashem Pages of Testimony search as part of a genealogical search on the Jewish Records Indexing – Poland website. Recognizing the importance of the family historian for advancing Yad Vashem's mission to memorialize each one of the 6 million Shoah (Holocaust) victims, Yad Vashem will now allow a surname search on JRI-Poland.org to simultaneously search the Yad Vashem repository of documents and display a link to those search results through an API (Application Programming Interface) on the JRI-Poland users' search results screen.
The choice of JRI-Poland.org for this promotional feature stems from its 26-year success in utilizing its long-standing agreement with the Polish State Archives to document the largest pre-war European Jewish community, the Jews of the current or former territories of Poland. Alexander Avram, Director of Yad Vashem's Hall of Names in Jerusalem observed that while many shelves remain empty, bearing witness to more than one million individuals who have yet to be memorialized, "we hope that partnerships like this with JRI-Poland can and will play an important role in helping us fill those vacant shelves and add a large number of Pages of Testimony in the years to come."
JRI-Poland Executive Director Stanley Diamond of Côte Saint-Luc remarked: "JRI-Poland is honored to assist Yad Vashem with its sacred duty by facilitating the preservation of a Shoah victim's memory and improving the retelling of major events in a Shoah victim's life. We do this by presenting the documentation of the vital events and at the same time indicating either the existence of - or the lack of - a tribute for these individuals in the Yad Vashem Hall of Names."
JRI-Poland Assistant Director Robinn Magid of Berkeley, California, added: "Correlating vital records with a mention in the Hall of Names is the first step in presenting a more complete biography of people like my great-grandmother who were lost in the Shoah". She added, "Yad Vashem and JRI-Poland are collaborating to increase the likelihood that our audiences will find something new, perhaps overlooked, and maybe even life-changing."
JRI-Poland Co-founder Michael Tobias of Glasgow, Scotland commented: "Providing this new service to Yad Vashem is a natural extension of our core objective of providing our fellow researchers with the ability to recover details of their families' lives in Poland."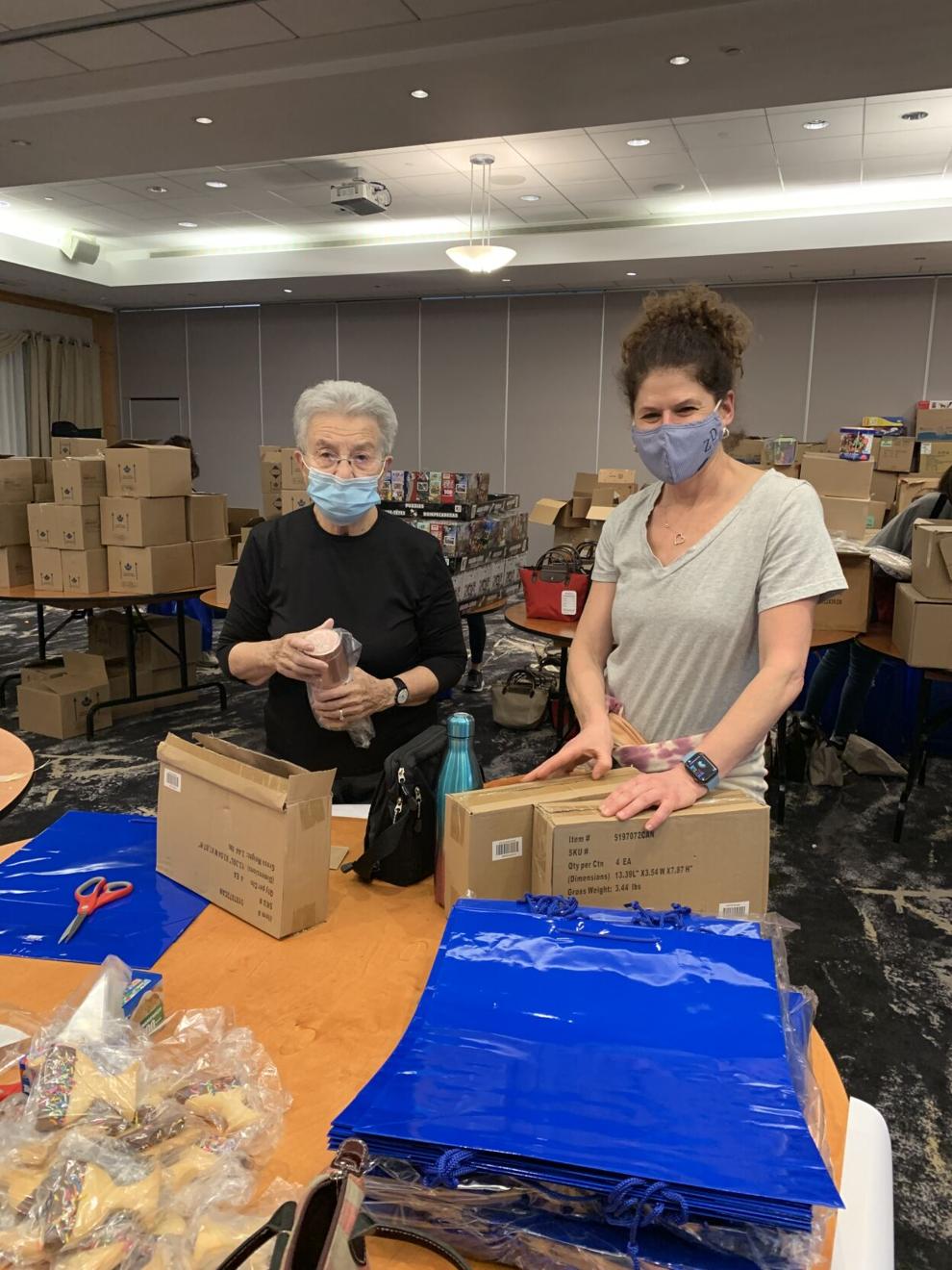 OMETZ'S HANUKAH CELEBRATION: On Nov. 28, Ometz had the pleasure of hosting their annual Family Virtual Hanukah Celebration for over 250 newcomers. This event is the Immigration Services Department's largest social event of the year. Over 60 newly arrived families had an opportunity to connect with the community and to celebrate their Jewish cultural heritage in commemorating the Festival of Lights through traditional candle lighting and blessings, a Hanukah song contest, a creative workshop with their Shinshinim (Israel Engagement) and dancing led by the Funky Feet studio. Thanks to the generosity of the Montreal Jewish community members, over 180 children received a bag full of gifts. Organizers wish to applaud Federation CJA's Tikun Olam Volunteers (TOV), Ometz's dedicated volunteers and everyone who helped make this event a great success!
ANTISEMITE OF THE YEAR: The votes are in and the fight against Jew-hatred and bigotry continues as StopAntisemitism named its top three finalists for their Antisemite of the Year Contest. Selected from a pool of 10 antisemites, these three individuals have promoted the most hatred and misinformation about the Jewish people in 2021.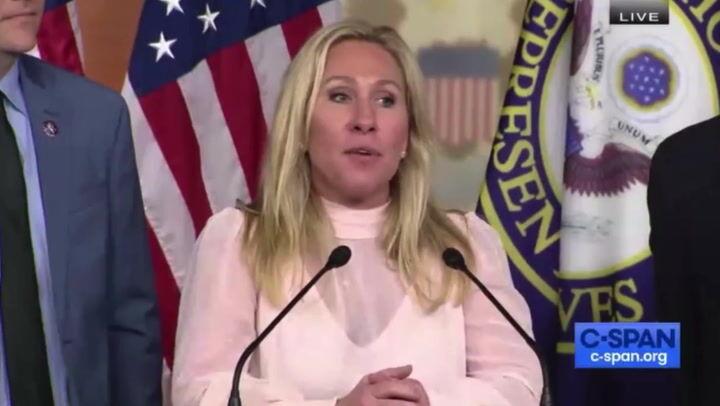 Marjorie Taylor Greene, Republican Congresswoman from Georgia who was stripped of her committee assignments after her many antisemitic conspiracy theories came to light; Dua Lipa, British pop star who uses her sizable platform to spread dangerous antisemitic lies; and Anuradha Mittal, Head of Ben & Jerry's Board of Directors and VP of Ben & Jerry's Foundation Inc. who spearheaded the company's antisemitic decision to halt sales in areas of Israel.
"We were flooded with more than 5,000 votes during the first leg of our contest, and while it was close, Marjorie Taylor Greene, Dua Lipa and Anuradha Mittal were deemed to be the most antisemitic of the bunch," said StopAntisemitism Founder and Executive Director Liora Rez. "From spreading conspiracy theories to demonizing the Jewish state, each of these individuals has repeatedly and significantly propagated hatred, and StopAntisemitism will work tirelessly to hold them accountable."
The winner will be announced on Dec. 27.
"This award is important because it exposes antisemites who think they can get away with their hate," says Rez. "Sadly, we've witnessed a spike in antisemitism this year, but we continue to work relentlessly to call out antisemites and hold them accountable. Our Antisemite of the Year Contest is one of the ways to do so."
StopAntisemitism is a watchdog dedicated to holding antisemites accountable and creating consequences for their actions by exposing them through social media, blog posts, and other channels. Founded in 2018 by social media influencer and activist Rez, StopAntisemitism has made a critical impact in the fight against Jewish hate and bigotry in America through its fearless "name and shame" approach.
For more information or to report antisemitic behavior, visit StopAntisemitism.org.
Do you have an item for the SJN? E-mail mcohen@thesuburban.com