The Board of Directors of Canadian Friends of Tel Aviv University (CFTAU) has announced that  Ariela Cotler will be their next National President. She will become the first Israeli to lead CFTAU and will start her mandate on October 1, 2021.
"I'm thrilled to take on this role at an organization for which I have great respect and admiration," said Cotler. "I look forward to being a champion for Tel Aviv University, working alongside the talented staff, and in partnership with our dedicated volunteers and supporters across Canada."
Known for being a dedicated and passionate member of Montreal's Jewish community with an affinity for Jewish Studies, Ethiopian Jewry and Neuroscience, she joined CFTAU's Ottawa, Quebec and Atlantic Canada Regional Board in 2018.
"I am proud to continue working with Ariela in her new role and excited to have her lead our organization into its 50th year. Ariela's love and passion for Israel, TAU and CFTAU, combined with her kindness and talent for bringing people together will undoubtedly have a big impact on our organization," said Sharon J. Fraenkel, Executive Director for Ottawa, Quebec and Atlantic Canada
"Ariela is a well-known and respected community leader with a track record of enthusiastic support for Israel and education," said Stephen J. Adler, Executive Director for Ontario and Western Canada. "I look forward to working with Ariela to grow our presence across Canada."
Cotler, the wife of former Federal Justice Minister Irwin Cotler, is succeeding Senator Jerry Grafstein, who is completing a successful term highlighted by increased support and strong leadership throughout the pandemic.
Cotler is a proud Jew, Israeli, a daughter, wife, mother of four and grandmother of nine. Born and raised in Jerusalem, she studied at Hebrew University and subsequently worked as a legislative assistant and parliamentary secretary for Menachem Begin and the GH"L party (subsequently the "Likud") in the Israeli Knesset from 1967 to 1979. Once in Canada, she worked over the years as a social worker at the CLSC, has taught and lectured. The main topics included Jewish education, Jewish identity and the centrality of Israel.
Her first introduction to Montreal's Jewish community was the Federation building. The two organizations she initially joined were The Jewish Education Center – working with the young and young adults on issues of Jewish education and identity; and The Canada Israel Committee, QIC, and subsequently CIJA- to work towards enhancing the issues of Israel advocacy and Israel- diaspora relations.
This led to Cotler to become Montreal's Chair of State of Israel Bonds Woman Division from 1982 to 1986, a member of the Board and Executive of Jewish National Fund, and she became the first chair of the committee for "The Commemoration For Israel's Fallen Soldiers," which made Montreal's Jewish community one of the first communities in Canada to have this day as part of its annual community calendar since 1988. She also was among those who pushed to start the tradition of celebrating Yom Ha'Azmaut – Israel Independence Day, in a community wide rally in downtown Montreal, since 2002.
Cotler has remained involved in all issues concerning Jewish education, Israel advocacy and Israel-diaspora relations. She joined Ottawa, Quebec and Atlantic Canada Regional Board of Canadian Friends of Tel Aviv University in 2018.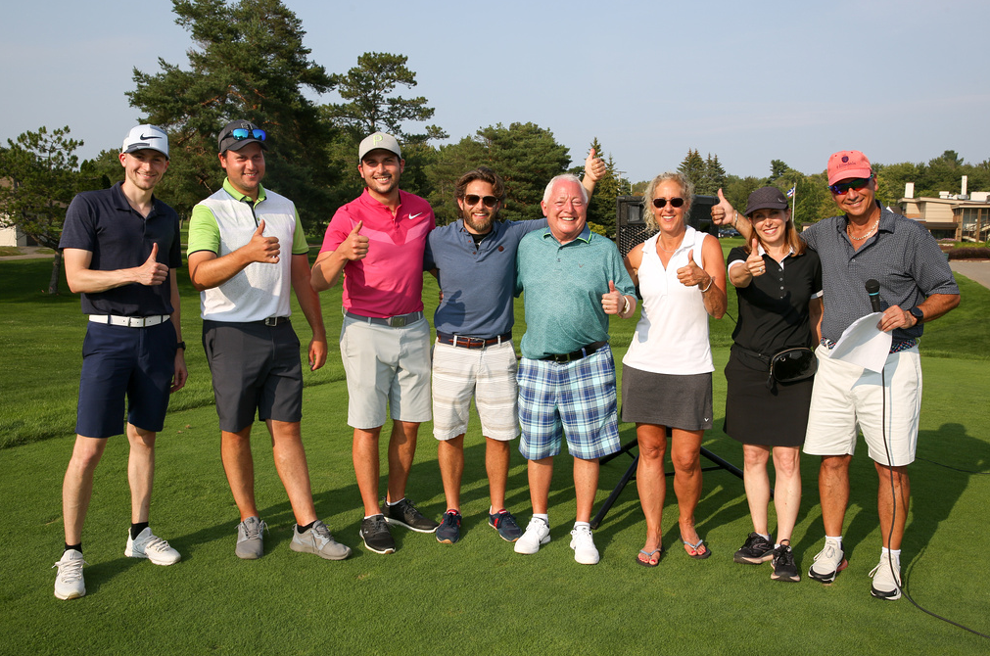 The Y GOLF TOURNAMENT: The Sylvan Adams YM-YWHA held its 2021 Golf Tournament last week at the Hillsdale Golf and Country Club and broke records and surpassed all expectations. The day was full of sun, energy, camaraderie, amazing food, plenty of drink, and celebrating the incredible Cookie Lazarus. They even managed to squeeze in a bit of golf! Lazarus' good friend, former Montreal Canadiens star Peter Mahovlich, was among the guests. More importantly, the generosity of participants will allow the Y to continue its mission to offer children the magic of summer camp with memories to last a lifetime. A total of $212,212 was raised.
HONOURING NAIM KATTAN: Guernica Editions and Rosi Maria DiMeglio will host an evening to honour internationally-renowned Jewish writer, Naim Kattan. Governor General Award winner,Pierre Nepveu, a specialist in literary relations between Jews and Francophones of Montreal, and religious studies scholar Professor Norman Cornett, will engage the audience in a dialogue about the work of the late Naim Kattan and his contribution to literature and culture in Montreal and beyond. A relaunch of his book, Farida,will follow along with refreshments. This will take place on Aug. 25, from 6 pm to 8 pm at 99 Chabanel West, Suite #215. It's free and open to the public. Please reserve via info.professornormancornett@gmail.com
Do you have an item for SJN? Email mcohen@thesuburban.com