On Wed. Nov. 2 (7:30 pm) Ben-Gurion University Canada will present  a film screening of the documentary After Munich, featuring a live interview with Canadian producer Francine Zuckerman. This will be an event of solidarity commemorating 1972's Munich terrorist attack on 11 Israeli Olympic athletes. It will take place at the Shaar Hashomayim Congregation in Westmount. I have already had a sneak preview of the film. It is riveting and I had a chance to interview Zuckerman.
Zuckerman grew up in Chomedey. She graduated from McGill University's Film & Communications Department and then studied directing at Columbia University in New York and writing at The Script Factory in London. She has won numerous awards and been recognized at film festivals around the world
The Consuls General of Israel and Germany will also participate in a "discussion" moderated by Prof, Csaba Nikolenyi, Director of the Azrieli Institute of Israel Studies at Concordia. This is the 50th anniversary of the Munich Massacre. The film profiles four women who were involved in the events in one way or another.
Among those in attendance will be Merle Winston, who was Zuckerman's teacher at Chomedey High back in the day. "She taught me English literature and truly inspired me," she said. "I made my first film in her class."
On Sept. 5, 1972 , the Palestinian terrorist group Black September stormed the Israeli athletes' quarters at the Munich Olympics. The world watched live on television.
After Munich marks the first time this story is told through the eyes of these four women. It's filled with intrigue, secret identities, love and death, conflict and reconciliation and war and peace.
"As a documentary filmmaker I am always looking for an idea that sparks my interest," Zuckerman says. "Seven years ago I was listening to CBC Radio and it dealt with one of the four women. I became fascinated with her story and I decided to focus my film on them."
This film is supported by the Canadian Media Fund and was broadcast in Canada on Documentary Channel to mark the anniversary of the tragic event in September and Société Radio Canada in French. It premiered at the Warsaw International Film Festival, Dok Fest Munich, Tel Aviv Jewish Film Festival, Flickers Rhode Island International Film Festival and a special presentation at Doc Edge, New Zealand.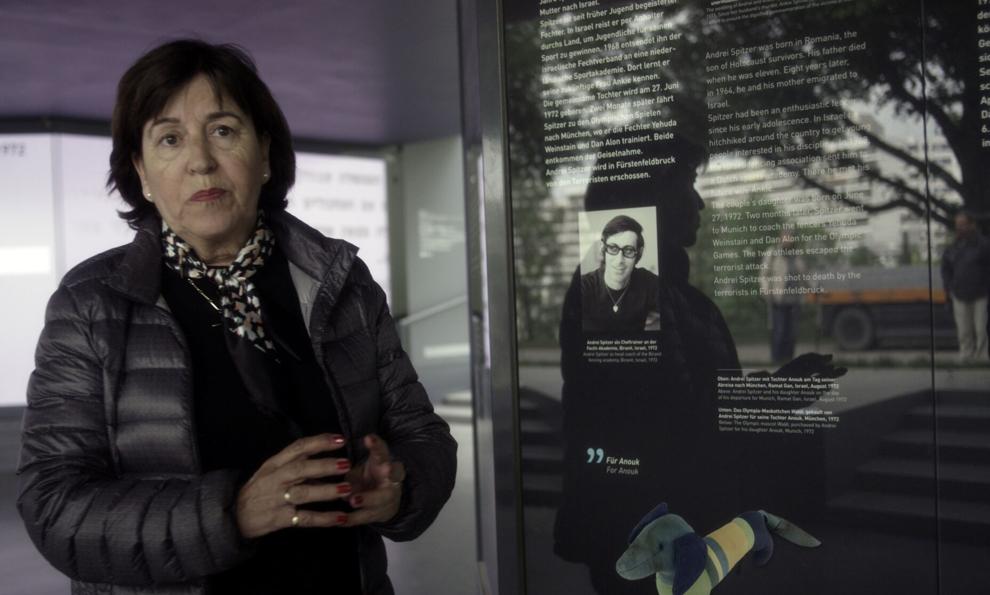 I have seen the motion pictures that depict the Israeli Mossad's revenge missions to find the perpetrators of these crimes and kill them. But this film brings viewers close to the people most affected. Ankie Spitzer is the widow of athlete Andre Spitzer, one of the 11 victims. For 50 years she has been on a mission to ensure their memories are kept alive. She travelled to subsequent Olympic Games, including Montreal, and played a key role in the establishment of a memorial in Munich for those whose lives were lost. An Israeli correspondent for Dutch television, she still wants an independent commission to be called to bring some real closure as to how this massacre could have even happened.
Esther Roth-Shahamorov was an Israeli track and field competitor at those Olympics. Zuckerman brought her and Spitzer back to Munich to tell their stories and share their memories.
Then there is Marianne Gladnikoff and Sylvia Raphael, Mossad agents who were part of a bungled assassination in Norway in 1973. Gladnikoff is interviewed in the film, but her face is not shown; Raphael's story is told with an actress shown in recreated scenes. Her story is a fascinating one. Her cover identity was that of Montreal photojournalist Patricia Roxborough.
For Zuckerman, the COVID-19 pandemic delayed her ability to do a proper publicity blitz for the film. However now, on the 50th anniversary of the tragic event, the time has come for more people to see her extraordinary project.
Tickets are $25 each. Go to https://bengurion.ca/aftermunich-tickets/ or call 514-937-8927. 
FAMILY CAMP: Federation CJA  and its PJ Library Program will be holding a Family Camp Day for interfaith and multi-heritage families on Sunday, Oct. 23 at Dawson College (4001 Maisonneuve Blvd W). Imagine spending a day with your family at a camp designed just for you! This program aims to carve out a space for interfaith and multi-heritage families to celebrate their uniqueness and embrace their multicultural backgrounds. This is a wonderful opportunity for families like yours to build community, access support, share resources, and celebrate doing Jewish together. Family Camp Day was designed with user-centered principles and "Nothing About Us Without Us" to better serve and engage families like your own, and we are excited to be co-creating this space with you! A light lunch and camp snacks will be provided. Activities will be geared to families with children aged up to 12, including camp-style games, nature-themed activities, arts & crafts, and overall fun for the whole family! You can register here.
DISABILITY EMPLOYMENT AWARENESS MONTH: This October, Agence Ometz (along with hundreds of organizations across North America) is celebrating Disability Employment Awareness Month (DEAM). DEAM is an opportunity to highlight the importance of employment equity and to pay tribute to the important ways that Canadians experiencing disability contribute to our labour force, workplaces and communities. Ometz's Supported Employment department has a proven track record of assisting individuals experiencing disability to obtain meaningful and paid employment. Over the past 30 plus years, Ometz has worked with a wide range of employers and employees to successfully integrate individuals living with disabilities into the workforce and maintain long-term employment. Ometz clients receive guidance and support, tailored to their specific skills and career goals; employers are supported with advice and resources to help meet their labour needs.
"We explain the benefits of a diversified workforce to employers and then work closely with them to make their business practices more inclusive and accessible for people with all abilities", explains Melanie Lallouz, an Employment Specialist for Ometz's Supported Employment department. "We help employers navigate unchartered territory."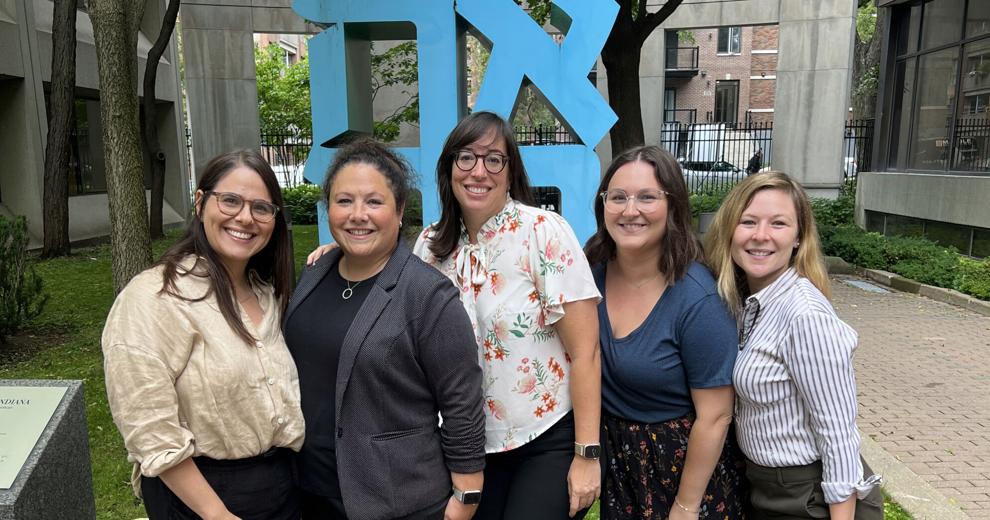 Ometz's Supported Employment clients include people who are at least 16 years of age who are living with a variety of non-visible disabilities, such as mental health diagnoses, Autism Spectrum Disorder, intellectual and learning disabilities. Some are brand new to the job market and others are seasoned workers looking to reenter the workforce. Ometz partners with employers running the gamut from the retail and service industries to software development and theatre companies.
A strong workforce is one which is inclusive of the skills and talents of all individuals, including people living with disabilities. Inclusive hiring increases innovation, improves productivity, reduces turnover, increases company morale, and increases access to more diverse markets and customers.
"There are many benefits to hiring inclusively, that may not be obvious to employers before they get in touch with us," Lallouz adds. "Our clients are individuals with divergent thinking who can solve problems before they appear because they've been solving problems their whole lives. DEAM is a great opportunity to highlight the important work we do to foster inclusivity in the workplace all year-round!"
If you are an employer interested in learning more about inclusive hiring, please contact Melanie Lallouz at (514) 734-1574 or melanie.lallouz@ometa.ca.