On Netflix I have thoroughly enjoyed the first two seasons of Indian Matchmaking, a standout reality show. Many times I wondered when a Jewish matchmaking version would debut.
Well, Director Evan Beloff has come very close with Meet, Pray Love: The Return of the Love Rabbi, which premiered Sept. 18 at the Rohr Chabad of NDG. It will be on CBC this Saturday, Sept. 24 (8 pm) and streaming on CBC Gem.
I got an advance copy and enjoyed every minute of it. In fact, I watched it multiple times. Rabbi Yisroel Bernath of the Rohr Chabad NDG is the veritable star, along with four singles looking for love:
Jonathan (aka Yonatan), a young rapper with quite the hair who is dubbed a "mamma's boy" by the Rabbi;
Rachel, a divorcee and lover of cats seeking someone who shares that feeling;
Natalie, a single mom who now seeks a same sex relationship;
Faigy, a young woman who grew up in an orthodox family now searching for a new identity.
The ever so charismatic Cantor Daniel Benlolo plays the role of a commentator.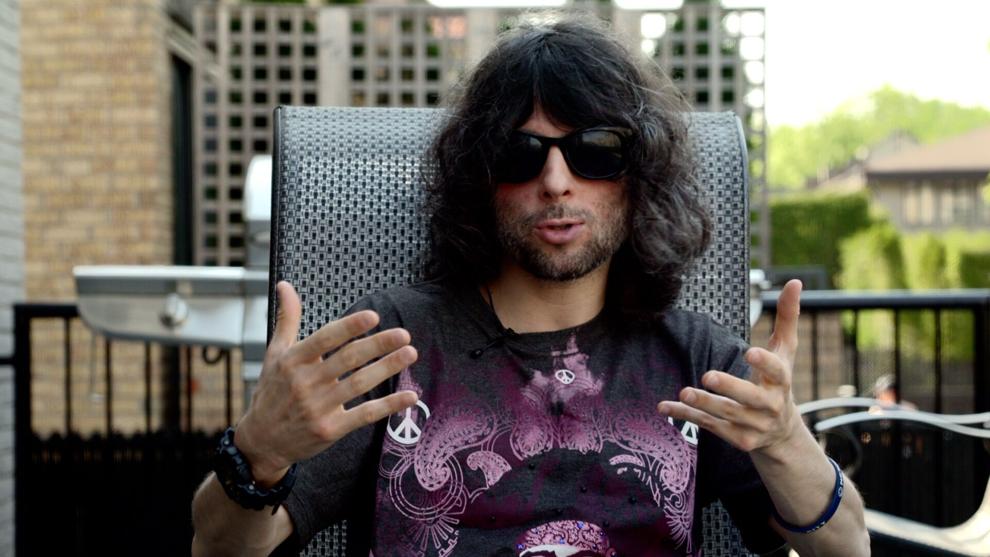 As Beloff notes, "this is not a reality show about love; this is the reality!"
But this is very much like a reality show. The people at Netflix were so impressed they did in fact offer Rabbi Bernath an opportunity to be part of their planned Jewish Matchmaking Show. He declined.
"In this documentary, Evan did not stage any scenes," Rabbi Bernath said. "Nothing is forced. It is real and authentic. That is not how Netflix works. I am a rabbi, not an actor. I have too much integrity to let a network create a script for something like this."
I told the rabbi and Beloff how I finished watching this 43 minute documentary wanting to see more. They may approach Bell Media's Crave TV. There is also the possibility of a web-based series like YidLife Crisis or an expanded version for festivals.
The scenario stems from COVID-19 having upended the dating scene, whereas social interaction, love and dating were brought to a standstill. Stuck in forced hibernation, stress and uncertainty only compounded the loneliness of isolation. Enter Rabbi Bernath, better known as Montreal's' "Love Rabbi" and a renowned matchmaker. Recently liberated from a quarantine after contracting coronavirus (in April of 2020), Rabbi Bernath has a new drive for online matchmaking for anybody who's interested. After all, during a pandemic is the perfect opportunity for singles to meet, without having to worry about the physical aspects!
Rabbi Bernath is faced with singles who test his mettle as a matchmaker, shake his idea of love and challenge his faith in humanity. Fast forward to when couples can meet again in person; it's time for the matchmaker to meet his match. Return of the Love Rabbi focuses on Rabbi Bernath's innovative efforts to connect the unmarried on their quest for love. Beginning during the pandemic with Zoom dating and progressing over time as vaccinated singles hit the dating trail again, this offbeat documentary tells the story of one man's efforts to show the world it's possible to fall in love not despite the pandemic, but because of it.
So how did Beloff find these four people? Rabbi Bernath runs J Montreal, a matchingmaking site for Jewish singles. Almost three years ago, when this project began, he sent a message to the nearly 3,000 Montrealers registered to indicate if they might be interested in being part of the documentary. Of those who came forward, Beloff finally narrowed the list down to four.
While each of the four individuals profiled are just fantastic, Jonathan and Rachel both stand out. I know them both. It is absolutely hard to believe that Jonathan's bits are not scripted for the young man is completely off the wall. Ditto for his mom. Scenes with him recorded at the Orange Julep had me choking with laughter. Rachel has worked with me for years saving homeless cats. She is always fabulous to speak to, so charismatic and funny. That comes through loud and clear in her scenes.
The Torah strictly forbids homosexual sex, and orthodox rabbis have consistently upheld that prohibition through the ages. When Beloff asked the rabbi to film a scene with Natalie, the rabbi had no idea she was seeking a same sex relationship. In fact, he only discovered this when he saw the final product. "Labels are for shirts," he says. "I do not look at anyone differently for what they do at home. Would I set up a same sex couple? No! Can I accept Natalie's choice? Absolutely!"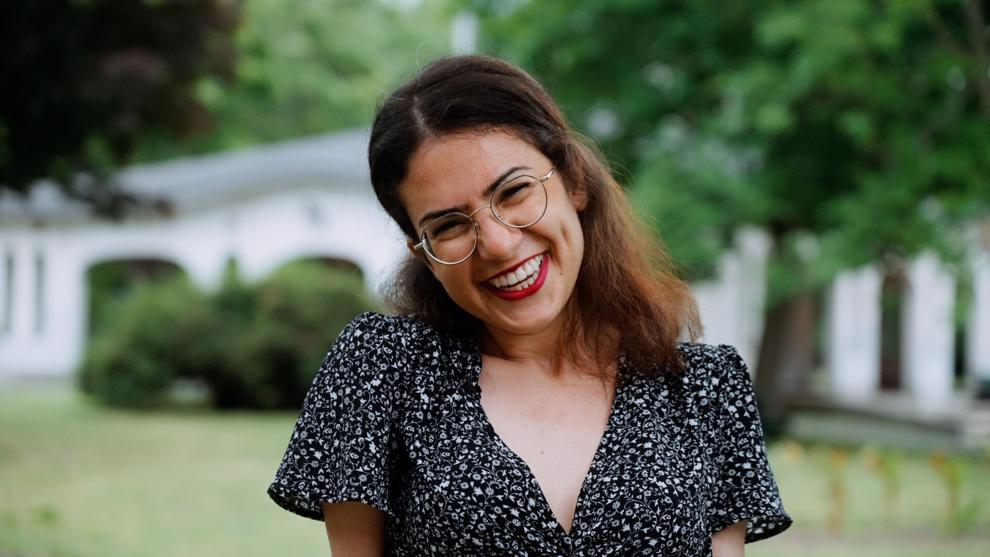 When we meet Faigy, one wonders why there is not a lineup of men at her door. The 30ish young lady has a bubbly smile, infectious smile and seems ready to meet her match. We see her marveling at her change from curly to straight hair.
"Jonathan," says Beloff, "was a filmmaker's dream."
Added the rabbi: "From the talks myself and Evan had with Jonathan, you can't imagine what we did not put on!"
And Jonathan had already been profiled in a 2018 film on CBC with Rabbi Bernath called Kosher Love: How Do Young Jews Marry With Modern Life? You can watch it all here.
For more details on the Love Rabbi log on to https://loverabbimovie.com/ or www.theloverabbi.com.