News bulletin: COVID-19 has not been defeated yet in Quebec or the rest of Canada. Folks in the United States are acting like it is a thing of the past and that is not correct either. Just remember that this pandemic began with one person being infected in Wuhan, China and in a matter of months it spread all over the world. We have different variants now and nobody can say for sure that even two vaccine shots will protect us from infection.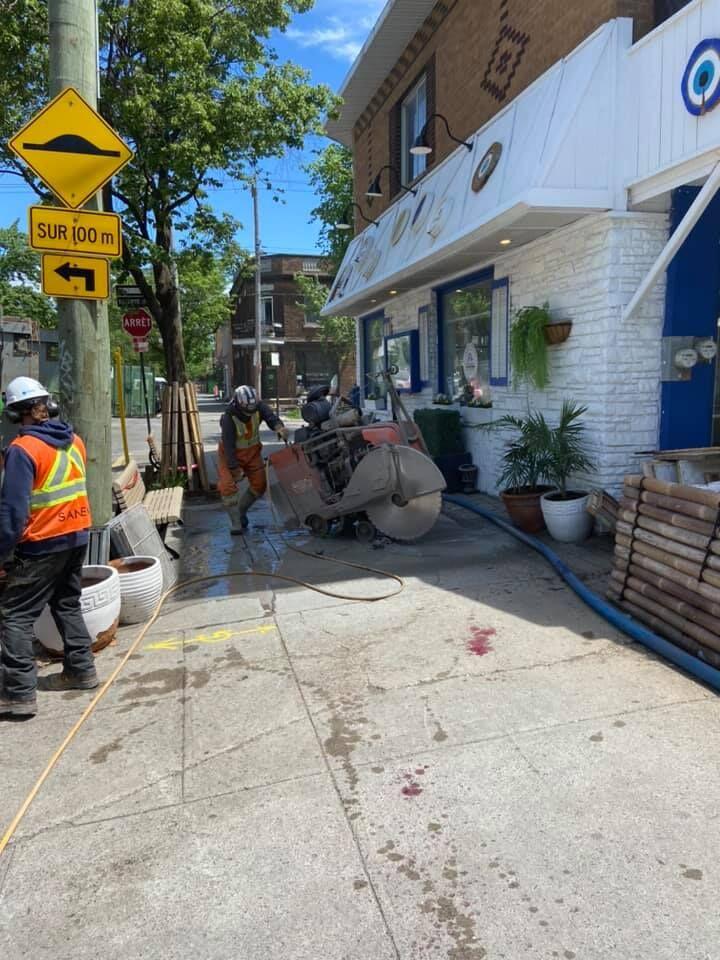 So I am a bit concerned with what I see in our own backyard. Premier Francois Legault ended the curfew and has allowed terrasses to reopen. In Old Montreal, thousands of people gathered knee to knee Friday night. Even Montreal Mayor Valerie Plante was photographed at  terrasse unmasked and seated with several other people who are not part of her own bubble. Not great leadership. Her opponent, former Mayor Denis Coderre, could have capitalized on that  error except on the same day somebody took a shot of him sending a text from his phone while driving.
On the weekend I went downtown to take a nice long walk, snaking through Griffintown and downtown. It was wonderful to see all of the terrasses being set up. I do believe, as long as people follow the necessary protocols, that outdoor and indoor dining is safe. Not only was Plante busy skirting COVID rules, but in Little Italy a construction crew decided that Friday represented perfect timing to rip up the street in front of Ted Dranias' Les Jardins Petros restaurant. "They had eight months to do the work when I was forced to close," Ted told me. "The day terrasses reopen, that is when they decide to do the work."
The Canadiens were permitted to have 2,500 fans at the Bell Centre for their Saturday evening playoff game against Toronto. When they came on the ice and PA announcer Michel Lacroix asked the crowd to welcome back their Canadiens, I must admit to getting very choked up. Suddenly, 15 months of lockdown hit me like a brick. Could we really be getting back to normal? Personally, I still would not feel perfectly safe being part of that audience; not just yet.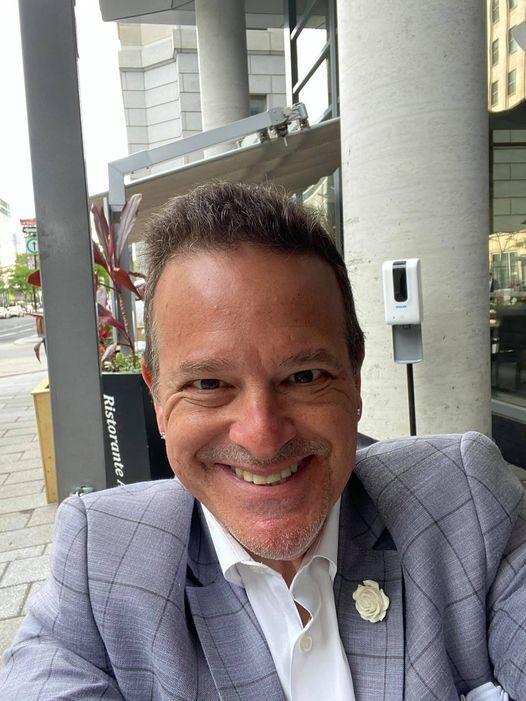 I feel for our tourism industry, which has been so hard hit. It is good to know that we have optimists like Stewart Rubin. He is the vice-president of Aquilini Properties in Montreal and oversees three hotels, including the Embassy Suites by Hilton Old Montreal. I have communicated with Stewart often over the past year and even when occupancy dipped below 10 percent he refused to look for sympathy.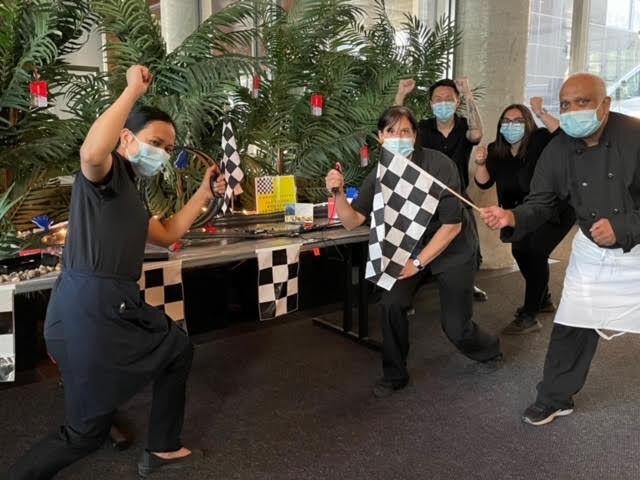 The Canadian Formula 1 Grand Prix has always been the main event and highlight for hotels in Montreal every summer, but with COVID the big race and festivities have been cancelled two years in a row. Since there is no Formula 1 this year in Montreal, the Embassy Suites decided to do something on its own. Director of Sales and Marketing Renée Kiwan says they are already planning for 2022. If you enter their lobby they have checkered flags, race cars, and of course, the race track! Reservations for next year's event will be accepted as of June 30. Now that is positive thinking.
I just hope everyone can be careful and not treat this summer like COVID never existed. This is a serious and in some cases debilitating and deadly virus nobody wants to catch.. Let's all breath easy like Stewart Rubin and patiently wait for true normalcy to arrive.