Less than two years before I was born, CFCF Television Channel 12 came into being. Known today as CTV Montreal, six decades ago TV and radio represented entertainment brands that all ages could appreciate. In fact, as a mere toddler, all of my friends were glued to the set.
These days CTV Montreal  delivers newscasts exclusively. CFCF Channel 12 had a wide array of programming. In fact when it first went on the air in January 1961,  it had 33 hours of local programming.
My first recollection would be the Magic Tom Show. Tom Auburn was a local magician and he would bring little kids like me live in studio to be part of the program. He was a true man about town and when we went to eat at Piazza Tomasso on Decarie Blvd. there was Magic Tom moving from table to table.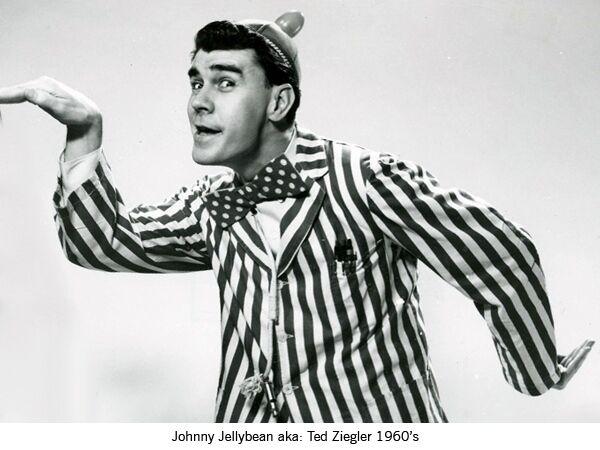 Jimmy Tapp was the first big name local host. He also voiced the cartoon character The Mighty Hercules. Brian McFarlane and Dick Irvin delivered sports. Irvin also hosted a show called Pin Busters (local bowling),  Know Your Sports and followed that up years later with hockey magazine programs. The late great CJAD morning man George Balcan hosted a show called It's Your Move. There was also Mr. Chips, Johnny Jellybean with Ted Ziegler, The Mad Dash with Pierre Lalonde and dance shows called Feeling Young and Feel Like Dancin'.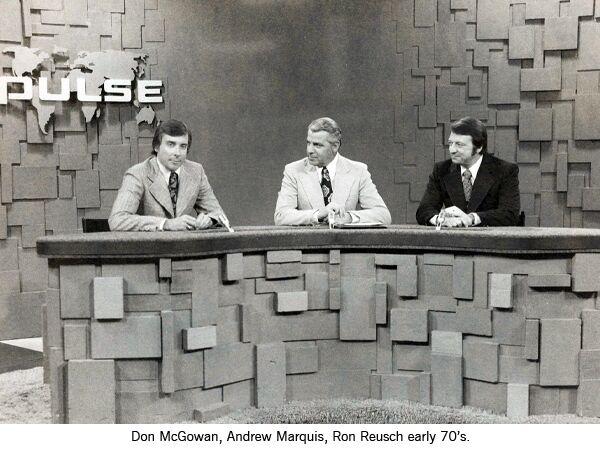 Wrestling was big when I grew up. CFCF presented at its own studios Grand Prix Wrestling with the likes of Mad Dog Vachon, Edouard Carpentier and the Green Hornets. Weather forecaster Don McGowan, whom I still communicate with, was the true personality of the station. He hosted a variety of programs such as McGowan's Montreal and shared hosting duties for Travel Travel with Leslie Roberts and Suzanne Desautels. Terry DiMonte hosted another current affairs program called Fighting Back. Roberts had his own late morning talk show. I used to love when McGowan would get dressed in costume to do the weather, often sporting an Expos uniform.
Jack Curran was an iconic personality who fulfilled many roles on the station. CTV Montreal has created a special nostalgic section its website, which I spent hours watching. One segment includes a 35th anniversary special hosted by Caroline Van Vlaardingen, my former university classmate. She interviews the likes of Curran and Balcan.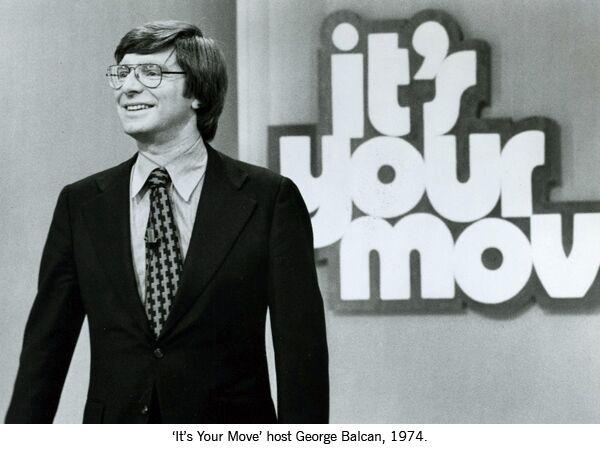 I do indeed miss the fact that CTV Montreal has no other local programming beyond news. I would love to see a local talk show hosted by Rob Lurie. At one point, a never to be seen late night talk show hosted  by Aaron Rand and Tasso Patsikakis was recorded. That would have been a lot of fun.
News has always been their specialty and they do it well, remaining the most highly rated program in English Montreal. With top-notch News Director Jed Kahane at the helm,  you can see them at Noon, 5 pm, 6 pm and 11:30 pm. Mutsumi Takahashi remains the rock of the station, ageless as can be after nearly 40 years on the air. Whether you watch it live or online, Mutsumi has made the Noon News the closest thing to a local current affairs show. She interviews local authors and personalities, speaks to CJAD's Elias Makos about social media and oversees some panel discussions with the likes of DiMonte, Aaron Rand and Bill Brownstein.
The CFCF newsroom will always have a special place in my heart. As a university journalism student in my early 20s, I was assigned to spend one day shadowing a reporter. When I reported to the station that morning, news assignment editor Bill Draper greeted me warmly and told me that I would be attached to Howard Schwartz and his cameraman. Howard could not have been nicer, explaining to me the process of compiling a story from start to finish. It began with some advance research (there was no internet back then) and a lot of driving around to get interviews.
When we came back to the station Howard told me to wait a bit and he would bring me into the editing suite when he was ready. As I sat there in walked anchor Bill Haugland. I had never met him before. He came toward me and reached out to shake my hand. I was pleasantly surprised when he pulled up a chair to engage in conversation. "Do you have any questions on how we do the news?" he asked. Did I ever. A half hour later I realized I should let him get on with his job,
Sportscaster Ron Reusch whom I knew, came by next to chat. He then went to the office of the news director Mike Donegan and pointed to me. I later asked what he said. "I told him to keep an eye on you; that you will be going places."
Over the years, after working at the Canadian Jewish Congress and for the past 22 years, the English Montreal School Board, I have developed deep ties with CTV Montreal. A few years ago I was there with some students and we were asked if a short tour would be of interest. When we stopped near Mutsumi's desk she dropped whatever she was doing, posed for photos and encouraged the students to follow their dreams. Always a classy lady!
As CTV Montreal turns 60, we all must remain grateful to still have such an extraordinary broadcast channel in our midst.